The Sound of Music (and winner announced!)
Saturday night was a bitter-sweet evening for me. Our oldest, Mackenzie, finished out her senior year by playing Maria in The Sound of Music with
Homeschool Performing Arts
.  After years of plays and portraying such characters as Helen Keller, Florence Nightingale, Corrie Ten Boom and the Ghost of Christmas Past, she will hang us her thespian mask for the last time in her high school career.
The Sound of Music is my favorite show and it was fun to see her end with this production. Our son Mitchell was part of the stage crew. Here are some pictures: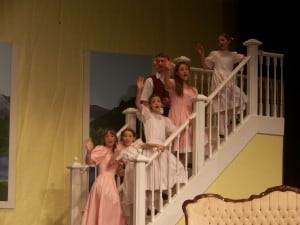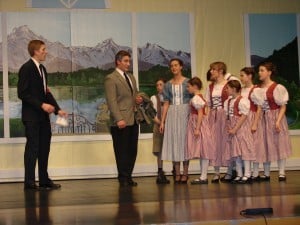 As we say good-bye to this wonderful cast, crew and pit orchestra of over 80 homeschooled kids from the Mid-Michigan area, we will always remember the hard work that went into fulfilling HPA's mission which is to glorify God through performing arts. And that is just what these kids did under the wonderful guidance of their director "Mr. G"—HPA's founder Brad Garnaat.
Now, enough of my cyber-bragging. I must take time before launching into another busy week to announce the winner of Jill Savages' book Real Moms, Real Jesus. It is Jennifer– date and time stamp: March 23, 2009; 5:34 p.m. Congrats! Contact me at [email protected] and give me your mailing address so I can ship the book out to you.
For the rest of you…..stay tuned. I have several more interviews and great give-aways planned for the weeks ahead.
As for me, I'm off now to listen to the sound of music as I crank up the kitchen cd player and clean this painfully-neglected-cause-it-was-show-week house. Have a wonderful day!
Sweet Blessings,