Encouraging Girlfriends and Eating Grits :-) (and an update…..)
I arose last Friday morning at 3:45 am. While I was NOT looking forward to the early morning wake-up call, I had been looking forward to meeting the gals of Fruit Cove Baptist Church and their womens director Linda, for many months. We were headed off to a retreat together on gorgeous and quaint St. Simons Island. As my new friends Cindy and Dee picked me up from the airport and headed up the coast, we came to the bridge that leads to St. Simons…..
Then, we checked into our rooms at Epworth by The Sea, a beautiful retreat and conference center that has roots that go all the way back to the Wesley brothers, John and Charles. Here was the tranquil view from my room…..
And just look at the darling cottage I passed on the way to eat all of our meals. The food was fabulous. In fact we joked that this should have been called the ladies "Eat and Retreat" instead!!! They even got me to step out of my midwestern comfort zone. Yep….I ate grits for breakfast!!!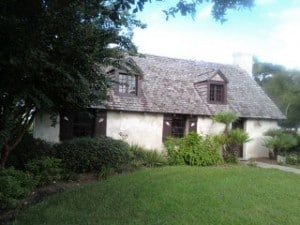 I toured the downtown shopping section with three new friends, Wanda, Carol and Shannon. Wait! Where are the traditional 'tourist' shots of the four of us running around downtown? Oh yeah….we were too busy looking for a temporary tattoos to get for fun. We never found them. I settled for a cute toe ring instead. That is about as wild as I get! Anyway….here is a shot the view of the ocean from the peer near downtown……
Epworth has the coolest old, towering oak trees covered with Spanish moss. It was here that I took my TAWG time each morning (Time Alone With God). Then we met in the main hall for all of our session on the topic of More of Him; Less of Me: Transforming My Spiritual Life
Our final session was Sunday morning in this darling chapel. It so reminded me of the church across the street from my childhood home; the first one I ever attended as a little girl when I began loving Jesus (okay…and loving the cookies and punch they served between Sunday School and church)……
And here is a group snapshot captured on my phone. Kinda hard to see everyone but this is an awesome bunch of ladies!!!!!!
Well, I am currently stuck in the Jacksonville airport waiting for the weather to clear in Atlanta so our plane can leave. I'm praying I don't miss my connecting flight. (And my boys are probably praying I do. If I get stranded overnight in Atlanta, that means no school for them tomorrow!)
It is always an adventure serving God. Where will your adventures with Him take you this week?
P.S. Here is an update. I finally made it out of Florida and to Atlanta where I ran faster than Usain Bolt to make my connection. Now I am home. My luggage, however, is apparently taking a little tour of the country somewhere! And tucked inside are my kids' gifts from my trip. YIKES!!!!
Sweet Retreat-taking Blessings,