Update: The fall basket-in-a-box is ready to go! Read the rest of the post and comment to be entered.The basket includes:
Two fall finger-tip towels
A bottle of Bath & Body Works Warm Vanilla Sugar lotion
Some honeyrose beeswax lip gloss
A pack of three Pumpkin Spice votive candles with holder
A fall ceramic mug
Two packets spiced cider mix
A one pot serving of hazelnut decaf ground coffee
A decorative wooden pumpkin
Some M & M fun size packets (for the kids)
A large Ghiradelli Milk Chocolate-Hazelnut bar (for YOU!!)
Winner will be announced over the weekend. Oh, and while we are on the subject of fall, here are a few pictures of our fall decor.
Our fireplace:
Our dining room table (complete with crafts Kenzie –now 18 and moved out–made in elementary school sniff, sniff…..):
And the giveaway for this week. (Basket not included. They are sorta hard to mail)
Now, back to the original post……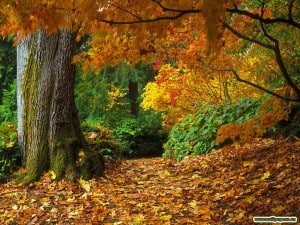 Leaves of gold and red and burnt orange, the smell of celebratory bonfires, the crisp cool air and autumn sun dancing through puffy whites clouds, apple cider and canning applesauce…I LOVE FALL!!
I honor of my love of this season, I am offering a giveaway this week. A basket-in-a-box full of goodies and fun fall things. However, right now I need to get some school done with my boys and run a few errands to get the rest of the fun, fall items. A few of the treats and treasures are already purchased and waiting to cheer someone. The rest?
Still at the store.
So, get on with your day and pop back in later. Hopefully I'll have an update and a picture posted of said girly, fall give away. In the mean time, be thinking of a fall favorite of yours you can leave a comment on: favorite aspect of fall, autumn memory or yummy, warm-up recipe. All those who leave a comment sharing any "fall favorite" will be placed in the drawing for the giveaway.
Right now, I need to hit the books with my boys. Let's hope it is a better day than yesterday when my eleven-year old, bored with his science assignment, asked if instead of T and F for 'true' and 'false, he could put RO and BC for 'right on' and 'bull crap'!!!
Yikes!
Autumn Blessings,