4th Day of Christmas Giveaway…..with Holly Good
Hi and welcome to the 4th Day of Christmas in our special series. If you are just joining us in our 12 Days of Giveaway goodies, click here to get caught up. You can enter to win the prizes on any of the posts until midnight EST on Sunday, December 13th. 
Boy, is this getting fun! Love interviewing my P31 sistas, love introducing them to you and vice-versa, and LOVE seeing you comment and leave recipes and ideas and encouragement and all things Christmas-sy and Jesus-filled.
We may just have to hold a Christmas in July giveaway too!
Today I have the pleasure of introducing you to a very important person at Proverbs 31 Ministries. I first met her when I came on the P31 speaking team in 2007 and flew to Charlotte for the annual summer She Speaks Conference. Feeling a little like the new girl in the junior high lunchroom not sure where to sit, I was a tad nervous. Our president Lysa sent her assistant to the airport to pick me up. When she did, she flashed a contagious smile across her pretty face, made me feel oh-so-welcome and we became fast friends. Holly Good is a woman who loves her God and wholeheartedly embraces the ministry He has chosen for her. Now, you can meet her too!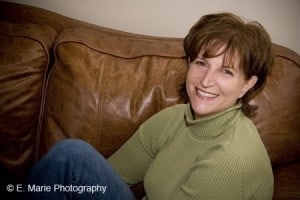 Holly is a wife, mother, and sold out servant of Christ. On staff with Proverbs 31 Ministries, her executive assistant position for Lysa TerKeurst finds her ministering to women at conferences, writing radio shows and authoring heart-stirring devotions sent to more than 300,000 subscribers. She is also the author of "Holly-days" a much loved part of Lysa's daily blog. She enjoys her early morning runs with Lysa and is overwhelmingly humbled and honored to have the opportunity to serve Him in this ministry in such an incredible way. If you'd like to take a peek at Holly's writing, click here to read the Encouragement for Today devotion she currently has running at Proverbs 31.  You can e-mail [email protected] to connect with her. She also is on Facebook under Holly Good, on Twitter as HollyKGood and you can click here for her blogger profile. 
Now for our Holly-Day  :-) interview:
Holly, can you share a special tradition your family has enjoyed over the years?
For many years when we used to live in PA, each November we would go to a Christmas tree farm and cut down our own tree! It was so fun to walk around the beautiful country side and choose the perfect treasure we wanted to cut and bring home.
Most of us have favorite memories from our childhood, but what has been your most memorable Christmas as an adult?
I would have to say that last Christmas was my most memorable.
Each year before we open our gifts on Christmas morning, we will gather together and read the Christmas story in Luke. When the kids were little, they would climb in bed with us to hear the story with patient but eager anticipation of what awaited them under the tree. Now that they are older (18 & 14) we still gather and read. It's become a natural part of our Christmas morning routine. We acknowledge the importance of the holiday, so as to fill our hearts and minds with the proper perspective for our day.  
Last year was particularly memorable, because after we read the story, I felt led to take several minutes to focus on each of my children and tell them what I loved about them and why. I got a bit emotional as I further expressed our prayers and desires for their life. I then transitioned into a time of prayer over them. What started as an unplanned and unscripted moment ended up being a valuable time of bonding for us that Christmas morning.
What are some of your favorite Christmastime foods? Any recipe you might share with us?
For many years we have enjoyed making a very simple but very delicious salty and sweet chocolate pretzel treat. They are a fun and yummy gift that everyone always raves over! I promise that you will be the hit of every party with these! And the best part is that they are very easy to make.
Ingredients –
1 bag bite-sized round or waffle shaped pretzels
1 bag Hershey kisses
1 bag plain M&M's (red & green preferred!)
 Directions –
Pre-heat oven to 250 degrees. Line the pretzels on a cookie sheet. Place unwrapped Hershey kisses on top of pretzels. Bake 3-4 minutes. Pull cookie sheet out of oven and press an M&M into each Hershey kiss. Place in fridge until hardened. Delicious! They make great gifts in a mug or decorative tin etc.
That recipe sounds like a wonderful holiday sweet and you are so sweet to be offering a giveaway today for one of the gals who leaves a comment. Tell us what it is. 
For my gift, I'll be giving someone two gift cards: a $10 one to Bath and Body Works and one to Starbucks for $5. That way she can treat herself to something sweet smelling and enjoy her favorite drink too! 
Awesome!!! Thanks for taking time to visit with us Holly!
Now, to be entered in Holly's great giveaway, leave a comment answering any of the questions I asked her above. Or as always, if time is tight, simply say, "I'm in!" The drawing is random so you'll all have an equal chance. (Unless of course I put in a false name on this one and pick myself…..gotta love me some B&BW and Starbucks!!! Someone alert the hubster and kids, okay?)
Happy Holly-Days,