9th Day of Christmas Giveaway with Tracie Miles
Christmas Sale: If you'd like info on getting any of my books (tax-free & with no shipping costs!) for you or as a personalized gift for someone, click here.
_______________________________________________
Welcome to the 9th Day of Christmas Giveaway!!
Each day, December 1-12th, I am featuring a fellow Proverbs 31 sister and an aspect of Christmas. You'll get to know her and she, in turn, will offer a fabulous giveaway! Simply leave a comment on her post to be entered in the drawing.
And, one soon-to-be-very-giddy gal who comments on all 12 posts will win the GRAND PRIZE! You may comment on all posts until Monday, December 13th at 5:00 pm EST when the winners will be announced. (to see the grand prize and get caught up on the posts click here)
Now, for our P31 sister of the day, the lovely Tracie Miles!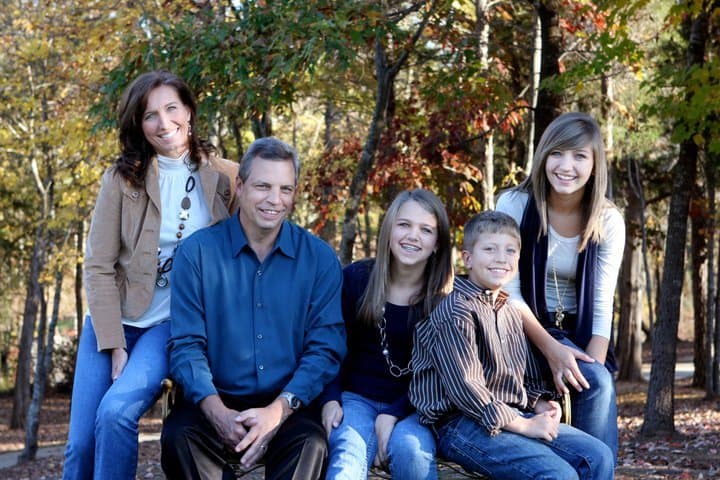 Tracie Miles has been married to her husband Michael for over twenty years, and has three wonderful children, Morgan age 16, Kaitlyn age 14, and Michael age 10.
Tracie's first love is being a mom and a wife. She is a member of the Proverbs 31 speaker team and also a contributing writer to the Encouragement for Today devotions and the P31 Woman Magazine. She has been working in ministry with Proverbs 31 for over five years.
In her spare time, Tracie loves playing tennis several days a week, writing on her blog, spending time with her family, and enjoying shopping while sipping hot Peppermint Mocha or Pumpkin Spice lattes from Starbucks.
Favorite Teacher Gift Idea
My sister used to be an elementary school teacher, and every year she would get dozens of little knick knacks, apple ornaments, sticky note pads, door hangers and other miscellaneous items that were "teacher-oriented".  Although she appreciated the thoughtfulness of the children in her class,  she always came home with an abundance of "presents" that she had no idea what to do with. After years of teaching, she had an attic full of little!
After years of discussions with her about what gifts and goodies that she appreciated most, we began a tradition in our family of giving holiday baked goodies for teacher gifts, instead of inexpensive store bought gifts that the teachers really had no use for.  Our annual gift baking sessions quickly became a fun family experience, and has evolved into a tradition that we look forward to every year.
Even now, that my girls are both teenagers, and my son is turning a young man at the tender age of eleven, everyone still willingly participates in the baking and preparing of the goodie bags.
Not a year goes by without a huge smile from our teachers (and other special people in our life) followed up by a thank you note letting us know how thoughtful, and delicious, their gift was!
We pack our individually wrapped baked items into festive holiday gift bags with sparkly tissue paper, and tie them up with curly ribbons.  Another great addition is to pick a meaningful Bible verse, and attach it to the curly ribbon, so you are in essence, giving a gift for the body and the soul!
Every year we have a variety of sweets for the gifts, but there are two recipes that have become a main staple in our teacher goody bags – homemade caramel popcorn and pretzel candies.  Below are these two oh-so-easy recipes, that make a great impression, and are oh-so-yummy! Enjoy!
Caramel Popcorn:
1 cup unpopped popcorn (pop before putting caramel on)
2 cups brown sugar
1 stick of margarine
½ cup White Karo Syrup
1 tsp salt
1 tsp baking soda
(add peanuts or mixed nuts if desired)
Preheat oven to 200 degrees.  Heat sugar, margarine, syrup and salt, stirring constantly (watch carefully, it will burn easily). Boil for 3 minutes until sugar is dissolved and remove from heat.  Stir in baking soda until foamy and mixed. Pour over popped popcorn in a baking pan, stir until all is coated. Bake for one hour, while continuing to stir every 15 minutes. Let cool and transfer to large bowl or container.
Pretzel Candies:
1 -2 bags of Rolo candies
1 bag of mini-twist pretzels
1 package of halved pecans
Preheat oven to 200 degrees. Very lightly spray the pan with Pam, and place as many pretzels as possible on the baking pan. Then place an unwrapped Rolo candy in the center of each pretzel.
Put pan in the oven for a few minutes, just until the chocolate is soft, but not completely melted. Remove from oven, and press one pecan half down on top of each Rolo, flattening it to the pretzel. Allow to cool and remove very carefully with metal spatula so as not to break the pretzels, and transfer pretzels to another dish or container. Yum!!!
Tracie's Giveaway
For her giveaway, Tracie will send the winner the following:
~A DVD of her Christmas message "Angels In Training"
~A DVD of the classic Christmas film It's A Wonderful Life
~And, to munch on while watching the movie, a bag of popcorn. :-)
To be entered in Tracie's giveaway, leave a comment with your best teacher gift idea. Or, if you have shopping to do, gifts to wrap or other holiday duties to attend to, just say, "I'm in!!!"
Sweet Blessings,