Make sure to pop in on Friday when I'll have another giveaway in conjunction with my Proverbs 31 devotion that will be running! :-)
_________________________________

No profound musings today. Just an old-fashioned picture show & a giveaway!
I love getting new ideas for decorating, especially around the holidays. So, here are a few of my ideas and a glimpse into our humble home. (Be sure to read until the end where there is a giveaway.)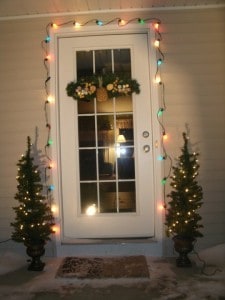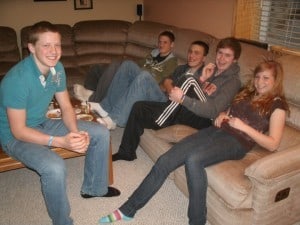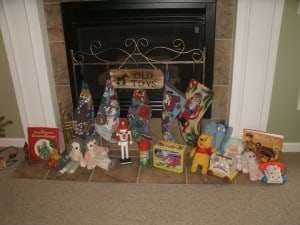 Well…our quaint cyber tour is done! How I wish you all could have stopped by in person.
However, since you couldn't, here is a decorating giveaway I will be sending shortly to one of you!
It includes:
~Three signs from At Home America (a company I LOVE!). My friend Tammy was a consultant for years & I have many of their products in my house (most bought on clearance , of course!) The signs say "Simplify"  "Imagine" & "Family".

~ A box of six apple-cinnamon votive candles from Pier One.
~ A signed copy of my book A Life That Says Welcome: Simple Ways to Open Your Heart & Home to Others (full of simple decorating short-cuts!) If you want info about getting any of my books tax & shipping-free for Christmas gifts, click here.

Simply leave a comment today and you'll be entered. I know you are all busy as we hit the Christmas homestretch, so the comment today is simple.
White lights or colored?
What's on your tree?
As you can see, we have huge old-fashioned colored lights. My kids won't have it any other way. :-) Nor will my husband, who is quite quiet about Christmas decor, until it comes to the lights on the tree!
Winner announced Friday when the next giveaway kicks off!
Bright-Light Blessings,