I Used to Be So Organized Giveaway with Glynnis Whitwer

Well now, doesn't that cover say it all?
In fact, my friend Teri showed up at church a while back with two different shoes on, just like the frazzled woman in this picture.
Have you had life throw you an organizational loop?
Kids? An aging parent? A new job? A move? Newer, bigger house? Older, smaller house?
I'm sure many of you often think, "What happened? I used to have it more together than this."
Enter my friend Glynnis Whitwer to the rescue.
Glynnis' newest book, I Used to Be So Organized addresses the frustrations many women feel when they can't handle their lives.  They know, deep in their hearts, they should be able to manage things.  After all, they used to be organized…five, ten or twenty years ago.
But now, life seems to hand them one distraction and challenge after another.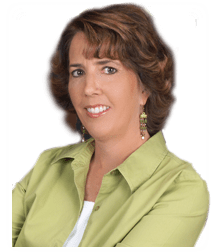 Combining spiritual encouragement and practical application I Used to Be So Organized presents a balanced approach to finding order and peace for today's overwhelmed woman.  This book contains 23 chapters, each short enough for a busy woman to read during a lunch break or a child's naptime.
Every aspect of your busy life comes together in this one easy-to-read guide. (And I was honored to get to write the forward to the book!)
If you'd like to be entered to win a copy of this brand new book, along with a $10.00 Target gift card to buy yourself somtehing organize-y (or a pair of shoes that actually match) leave us a comment here answering this question:
Which is more challenging for you—managing your time or organizing your "stuff"?
Or, is it a toss up and both throw you for a loop?
Have a wonderful weekend. Winner announced Monday.