12th Day of Christmas Giveaway with Renee Swope
I can't believe we've come to the end of our 12 Days of Christmas Giveaways!
Remember—-if you have missed commenting on any of the days, you may still catch up through the end of the weekend.
And, one gal who comments on all 12 posts will win the grand prize. (You can scroll down below to day one to see it.)
Comment on any of the 12 posts until midnight EST, Sunday December 11th.
All winners announced Monday, December 12th. Then, on Tuesday, December 13th we'll have one final giveaway based on a Proverbs 31 devotion I will have running.
Oh….I LOVE Christmas!!!!!!
For our final Proverbs 31 guest, we have my all-time favorite friend (:->), (Ahem….that is the last time I give out my password so a guest can "help me out" and load her own post!) national speaker and co-host of Proverbs 31 Ministries radio show, Renee Swope.
Renee's passion is to encourage women and help them replace self-doubt with lasting confidence in Christ by showing them how to live in the security of God's promises every day. She's author of the best-selling book,  "A Confident Heart", and currently serves as Executive Director and Sr. Editor of Radio and  Devotions.  Renee is also a contributing writer for Encouragement for Today devotions and www.roomag.com.
BUT her greatest joy and favorite titles are wife to J.J. and mom to Joshua (16), Andrew (14) and Aster (3) who they adopted from Ethiopia two years ago.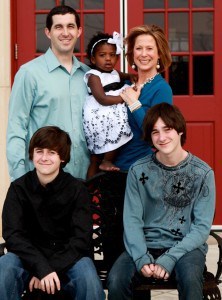 Renee has a short video message for us about the importance of giving ourselves the gift of grace and receiving God's gift of rest.
Don't miss her encouragement!
It is about how God came to us so that we could come to Him- and find rest in His presence, His plans and His promises – at Christmas and all throughout the year!


Renee's Christmas Give-away
3 Copies of her book (for you & two friends)
3 Sets of Confident Heart conference calls (optional)
$10 Starbucks gift card
Godiva Chocolate Bar
Renee is hosting a FREE online Bible/Book study of A Confident Heart starting January 16th on her website/blog.  To find out more and consider being part of it, click here. To hear more from Renee, find some great FREE resources and read a Christmas prayer that will help you prepare your heart from Christmas, visit her website/blog at www.ReneeSwope.com.
OKAY—for our last question: Based on Renee's message, where do YOU need to give yourself some grace at Christmas?
Me? The infamous full-color, photo-laden, annual Christmas letter.
I have been giving myself grace for four years now on that one. With Facebook and my blog, most of the nearly 100 people that I sent the letter to already know what we'd been up to all year.
So, with that one grace-filled decision, I saved SEVERAL hours time, a lot of stress and envelope-stuffing, and about $75.
And you?
Have a WONDERFUL, grace-filled weekend!