Well, I planned to have a Valentine's post and giveaway for you today.
Then, the school called to say my "baby" was sick (all nearly six feet, 200+ pounds of him!)
So, I'll still feature the giveaway. Just no time for the post.
Got me some chicken soup to whip up and a doctor's run to make. (And, of course, a Yoda Soda to grab for the patient at Biggby Coffee on the way home from Doc R's!)
I'll keep this post up until Friday when I hope to have a guest blogger featured with another love-themed giveaway.
That is unless I catch whatever my boy's got. Ach–ooo!!
Okay then, here is a just-for-fun-no-lesson-or-lecture-to-go-with-it Valentine's giveaway. It includes: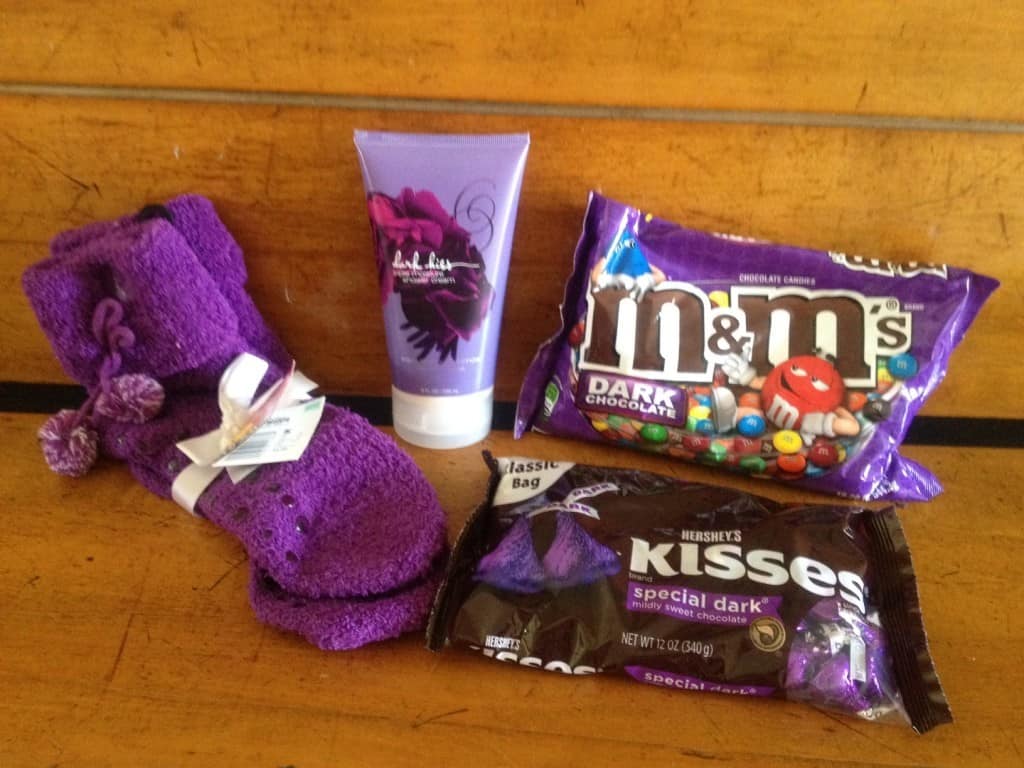 ~ Some Dark Kiss lotion from Bath & Body Works
~ A bag of Hershey's dark kisses for you
~ A bag of dark chocolate M & M's for the kiddos in your life (or…let's be honest….perhaps for you too!)
~ Some Joe Boxer warm, fuzzy lounge socks
Okay— to be entered, leave a comment telling us your favorite thing to have when you are sick. Mine is Stewart's Key Lime soda.
Or, if you are slammed today, have a sick one to care for yourself or can't think of an answer, just say "Dark chocolate"!
Winner announced Friday. :-)