Hospitality Study Starts Monday!!
Just a reminder that our online hospitality starts tomorrow!
For the details once again and where to get the book, click here.
Can't wait to be challenged and equipped and grow in this area TOGETHER!!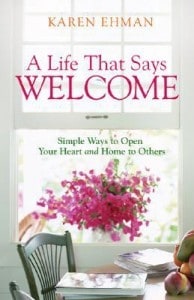 Remember to get a hold of a copy of the book and don't worry if it isn't here right away.
We'll get started with some other material first.
And remember, each day we will have a guest and a fabulous giveaway.
There will also be opportunities for sharing your ideas too!
See you soon!