Give Her God's Word in Your Handwriting
Ever have a gift touch your heart and take your breath away?
I recently did.
My best friend from college, Kelly (who was also my co-author on my first two books) is the most creative and clever gift-giver.
Over the years she has stitched, sewed, woven and spun me many homemade treasures. But this year for my recent birthday, she out-did herself. And I just HAVE to share the idea with you because…..well it is easy enough that even I, Miss Craft-Challenged, could do it.
She gave me the gift of God's word.
It came in a simple, brown paper, twine-wrapped gift. with a homemade tag and a hand-written note.
When I opened the package, out fell wonderful pieces of God's heart written on cream-colored file folder scraps, framed in scrapbooking paper pieces and dangling from simple cotton strings.
She had spent HOURS choosing just the right verses for me and then copying them down in her very best handwriting on the hand-crafted tags.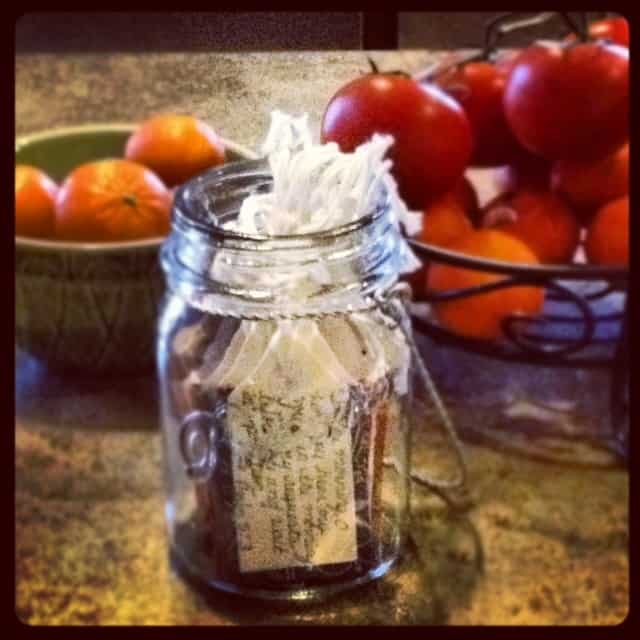 I keep these gems in a jar by my kitchen sink. Each week I randomly choose a new verse to hang on my window over my sink to ponder as I wash yet another glass or scrub a pan or pot.
If you have someone you want to encourage, try this simple idea. It really has been a lasting gift as I think of her each Monday when I pull out yet another whisper from God.
(NOTE: If you want help on how to make these, I can ask Kelly to hop on and comment. I am clueless. However, if you need help searching for just the right verses for a friend, use biblegateway.com. It makes it a snap to search for verses by putting in key words.)