"Seek" Giveaway with Donna Jones
Hi gang–
I fly out this week to Charlotte, NC for our Proverbs 31 She Speaks writers and speakers conference so I've asked my friend Donna to join us with a peek at her new book and a giveaway!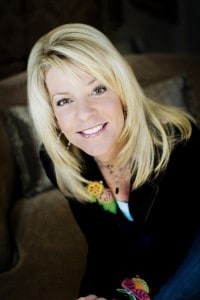 Donna Jones is a nationally sought after speaker, pastor's wife, ministry leader and author who speaks, leads, and writes with a deep desire to move every woman one step closer to Christ. "I am passionate about encouraging and equipping women to know, love and obey Christ in their real, everyday lives. I want to know, love and obey God this way myself."
Donna brings over 20 years of ministry experience in both church and para-church ministries, and insight from teaching the Bible weekly at her home church, in addition to speaking for over 30 conferences, retreats and events each year.
She joined such notable speakers as Kay Arthur and Stormie O'Martian on Zondervan's best-selling "Surrendering to Christ" small group DVD series and has been a guest on television shows such as Good Day Dallas and At Home Live!, as well as numerous radios shows, including HomeWord and the USA radio network.  Donna has also been interviewed in Better Homes and Gardens, Family Circle and Parents magazines.
She is the author of two books; Taming Your Family Zoo: 6 Weeks to Raising a Well-Mannered Child, and is particularly excited about her latest book, SEEK: A Woman's Guide to Meeting God, which was just released on July 15th. You can connect with Donna at www.seekmeetinggod.com, where you'll find free helpful ministry tools and answers to your toughest questions or at www.donnajones.org.
Donna has served in ministry alongside her husband, JP, in churches of all sizes.  Together they planted their home church, Crossline Community, seven years ago with eight couples.  Crossline is now home to over 2500 members, including 1200 people who've made first time decisions for Christ.
A southern California girl, she is wife to JP, and mom to Taylor, Kylie and Ashton.  She loves a clean house, a good cup of coffee and really cute shoes.  In a perfect world she would keep her garage clean enough to park in.
WHY I WROTE SEEK:
The Christian market overflows with books and Bible Studies for well-seasoned believers, but what about the woman who longs to know God but has never opened a Bible in her life?  Or what about the new believer, or the gal who simply wants to understand the basics of her faith?
Where do these woman start? 
SEEK was written specifically for the woman who doesn't know Jacob from Job, and explains Biblical essentials such as "Who is God the Father, God the Son and God the Holy Spirit?", "What does it mean to be a Christian?" and "Questions about the Bible" in language every woman will relate to and understand.
SEEK bridges the gap between what women don't know about God and what they wish they did.
SEEK was written for one primary reason: Every woman should have the chance to meet God if she wants to.
 Okay– now for the giveaway:
Donna is giving away three prize packages. Each contains a copy of Seek, a journal and a $5 Starbucks gift card.
To be entered, leave a comment about when you first began to seek God. Or, if that isn't something you have done yet, what are your thoughts about seeking God?
Winner announced Monday.