Stressed-Less Living Giveaway with Tracie Miles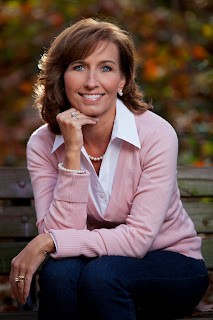 Got stress?
Yeah, you do!
Today's woman has stressers coming at her from many directions: home, work, mothering, marriage, finances, extended family, schedule, church and community commitments……WHEW!!! I'm stressed just reading that list!
My dear friend and ministry partner Tracie Miles has just released a woman's go-to-guide for reducing stress and finding peace. Here is what I had to say after reading and advanced copy:
"Women today are stressed out. Whether dealing with cranky coworkers, colicky babies or controlling in-laws, at every turn we encounter more people, responsibilities and situations just waiting to sap our mental energy. The result? Jumpy nerves. Physical ailments. Racing minds. Tracie Miles has been there. Her story is one of a worn-out woman who finally learned how to unload her stress and find sweet rest instead. Her extensive research, biblical insight and practical solutions will help lead you out of the land of frazzle and straight into the presence of the Prince of Peace."
For those of you feeling like the stress is just about to do you in, get a hold of this book! It it chock-full of so many helpful statistics and biblical advice. Reading it helped to calm even normally hyper me right down!
Click here to buy a copy.
Tracie is giving away a stress-reducing package to one of you that includes:
~ Signed copy of Stressed-Less Living
~ Pink Reading Light
~ Purple Spa Poof
~ Mini-manicure set
If you'd like to be entered in this great giveaway, leave a comment telling us what in your life causes you the greatest stress.
Winner announced Monday.