Will You Join Us? (and free conference call on getting organized)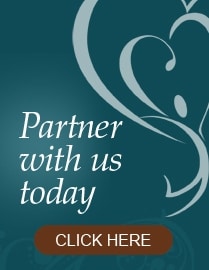 Do you long to be a part of something bigger than yourself? To see hurting people touched, relationships mended and lives changed?
And most of all, do you want to make an eternal difference and help others to have a closer walk with God or perhaps begin a walk for the first time as they put their faith in Him?
My Proverbs 31 devotion running today is on how to stay home and change the world. (Click here if you haven't read it but be sure to come back!)
Proverbs 31 isn't just made up of speakers and staff, its very fiber is woven tightly with hundreds of women just like you who are staying home and changing the world!
Just this past year together we impacted the lives of over 500,000 women daily through our Encouragement for Today devotions. We also celebrated with over 4,000 women who made first time commitments and gave their lives to Jesus through our events and online ministries. The staff in our tiny office also responded to over 10,000 prayer requests and counseled thousands of women in crisis and intervened to stop suicide attempts, divorces and more.
I get to be a part of what God is doing by serving and my own personal donations. And along with me, so does everyone who gives something to Proverbs 31 Ministries.
If you feel led to be one of our sisters helping to impact lives for Christ, will you consider giving something today? The amount doesn't matter. We rejoice over those who give $100 and those who go without a latte today and give $5.
Our staff, speaker team and board of directors have collectively created a matching fund by pledging to match up to $30,000 of donations we receive from Thursday, December 20 through Thursday December 27, 2012. So if you give during that time frame your donation will be doubled!!!!
And as a thank you to my readers who give something by December 27th, I am going to be hosting a free conference call on getting organized for the new year. We'll talk about managing our time, organizing our stuff and what this has to do with living our priorities. We'll tackle paper piles and menu planning; grocery shopping and cleaning. We'll also cover getting our time under control and how to work smarter, not harder. And we'll leaved time for Q & A.
So, if you want to be part of the work God is doing by changing lives through Proverbs 31 (and you want to help change things around your own place by getting your act together!) Then, go to our matching donor fund page and leave a donation by PayPal or credit card. (Click here to get to that page)
Then, come back here and leave a comment telling me you donated. (No need to share the amount) I'll verify it (I won't be able to see what you gave just that you did :))  Then finally, send an email to [email protected] with the words Free Call in the subject line. You will be sent the call-in instructions in an email a few days before the call.
The call will be held on an evening the week of December 31-January 6. If you can't listen live, you will be sent instructions for downloading the call and listening to it later.
Thanks for the bottom of my heart for investing in the work God is doing through this band of sisters and our godly husbands who lead and support us.
You are loved!