The 5th Day of Christmas with Courtney DeFeo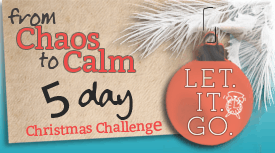 From unrealistic expectations to traditions to your screaming schedule as well as those annual holiday encounters with the in-laws and outlaws, this free 5 Day challenge will allow your holidays to go from chaos to calm. Click HERE for the free 5 Day Challenge and they will automatically come to your inbox. Merry Christmas!
*****************************************************************************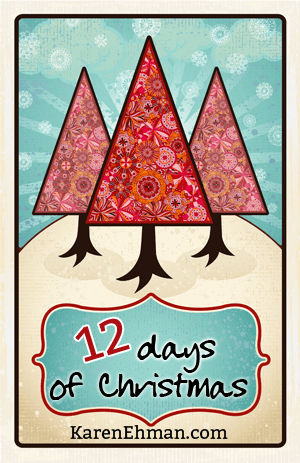 IMPORTANT NOTE: You may comment to win on all of the 12 Days of Christmas posts until Sunday night, December 15th at midnight EST so be sure to read through those you missed and catch up!
Welcome to the 5th Day of Christmas with my guest Courtney DeFeo.
Courtney DeFeo is the founder of this Lil Light O' Mine blog (courtneydefeo.com) and believes our kids can light up the world. As a former marketing professional, she lives in a constant brainstorm with herself and suspects it's the route of her migraines.
Her favorite topics to spin are "bringing faith to life in the home" and "empowering moms" and "teaching virtues in a fun way." She wants her little light to shine so that her family knows Jesus intimately and others might see His love in the process. And now, here she is for our 5th Day of Christmas!


I used to circle one toy on every page in the JCPenney catalog. Now, my two little girls open up the American Girl catalog and circle one of everything. One small problem, we did not win the lottery last weekend.
I certainly LOVE to delight and surprise my girls with their hearts' desires. However, I have to keep reminding myself how quickly the "stuff" gets tossed aside. In a matter of weeks, all of the toys and things are forgotten and the money seems wasted.
Don't get me wrong – mine will definitely get a few of the circled things. I am just on a constant mission to target their little hearts. I want them to always be thinking more about GIVING not GETTING. Two years ago, I started Light 'Em Up – a program to equip families to light up their communities with kindness. It has thrilled my heart to watch kids grasp the concept of generosity. Join us!
Here are TWO TIPS for shopping with little hearts in mind.
Shop to Connect: Think about experiences over things. Give the gift of time – a sleepover with grandparents, a date night with Daddy, a manicure with mom or a promised game night with the family. These can be more affordable (in the form of coupons) or you can give a gift that coordinates with the experience – the sleeping bag, the new game or a telescope for moon watching! If you think back to your childhood, do you remember your favorite toy more? Or the moments and time you had together with your family?
Shop to Train Hearts: I believe we all share a common goal – for our kids to fall in love with Jesus and follow Him. What if our Christmas morning reflected this priority? Can we give a new devotional? or new bible? I absolutely love Jesus Storybook Bible, Jesus Calling for Kids and of course my ABC Scripture Cards.
One "free" way to train hearts – is to wrap up gifts to God. Have each family member write down what they want to give to God for the year. A kind heart? A sharing spirit? Self-control?
TODAY'S GIVEAWAY:
I am a crazy huge fan of Karen Ehman! She has encouraged me and lifted me up. And I love all of her amazing books. I'd love to treat TWO of you to a set of
ABC Scripture Cards
for your family.
ENTER TO WIN
…..by commenting on how you shop with little hearts in mind. I like to purchase gifts that teach, encourage kids to create or are consumable. How about you?