So yesterday was the release of my latest book. It was also the day my online friend Darlene  and a few others were launching "My Un-Word" a way cool idea about choosing a word for the year to strike from your vocabulary.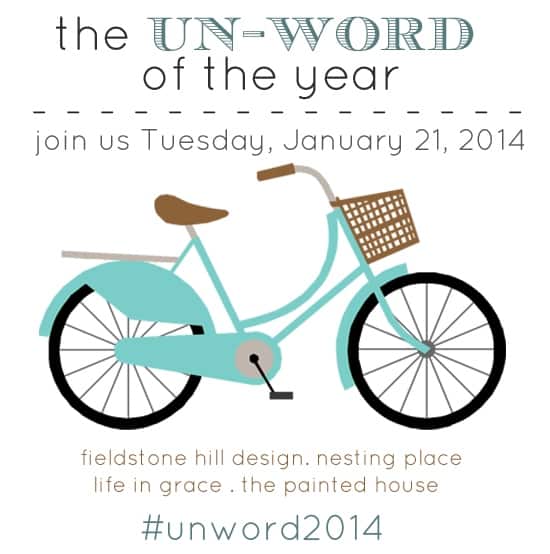 I'd planned to help promote it. But I also needed to celebrate my own book launch a little. So, I didn't write about My Un-Word.
Then, this morning, I felt bad. Like I let her down. Like I shoulda found a way to do both.
But it is okay. You see, I had already decided my "un-word". The word I need to STOP using.
It is "shoulda".
Oh boy do I beat myself up with those seven little letters.
"I shoulda spent more time reading the Bible this morning."
"I shoulda thought ahead and made a hot meal for the neighbors this week since they lost a grandparent to cancer."
"I shoulda taken off this extra 15 poiunds long before they turned into 25."
"I shoulda checked my Facebook feed better. I totally missed two friends birthdays and they never forget mine."
Shoulda
Shoulda
SHOULDA
Well, I am banning that word from my vocabulary this year. I want to make the most of every moment and not regret the moments that have passed. Moments I can't go back and do over.
How about you? Do you have a word you need to eliminate from your vocabulary this year?
Head over to My Un-Word for more info.
Oh, and if you do pick one, tell me what word in the comments here. I'd love to know!