Growing up Social Giveaway with Arelene Pellicane
I'm so excited to have my friend, Arlene Pellicane back doing a guest blog post. She is sharing about her new book, Growing up Social: raising relational kids in a screen-driven world, that she co-wrote with Dr. Gary Chapman.  Be sure to leave a comment on today's post for a chance to win one of two books.
Now meet Arlene and Dr. Gary.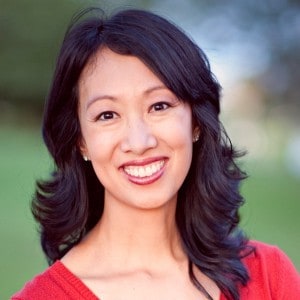 Arlene is a speaker and author of 31 Days to a Happy Husband and 31 Days to Becoming a Happy Wife. Before becoming a stay-at-home mom, Arlene worked as the Associate Producer for Turning Point Television. She earned her BA from Biola University and her Masters in Journalism from Regent University. Arlene lives in the San Diego area with her husband James and their three young children.
Dr. Gary Chapman is the author of the #1 New York Times bestselling The 5 Love Languages. With over 30 years of counseling experience, he has the uncanny ability to hold a mirror up to human behavior, showing readers not just where they are wrong, but how to grow and move forward.
It was a beautiful day.
My family was headed to the beach with friends. Our family was in one minivan and their family was in another. Both of the vans were close together as we drove down the highway.  Suddenly from behind us, three motorcycles sped up and passed us. Right before our eyes, one of them popped a wheelie. The other motorcycle which had two riders took the challenge and did the same. We felt like we were watching a daredevil show from the comfort of our own minivan. Interstate 805 had never been so exciting!
It was certainly nothing we would ever want our children to do (drive recklessly on the freeway) but boy was it fun to watch! We followed those motorcycles for miles, hoping to see more of the show. We weren't disappointed as they popped more wheelies and finally zoomed off the exit ramp with great fanfare.  When we reached the beach, we excitedly said to our friends, "Wow, that was amazing! Could you believe those motorcycles?"  The kids stared blankly at us.  They had missed the whole thing. They were watching a DVD from the backseat and hadn't even noticed the motorcycles.
Another time, my family went on a whale watching cruise. When that whale fin finally appeared out of the water, we caught it. But dozens of children missed it. They were playing with their electronic devices inside the cabin.  There is so much in life to be missed when you are glued to a screen. It's not just about those special moments like seeing a whale's fin or watching motorcycles pop wheelies.
It's about the everyday moments and chances to catch your child's eye and smile. Emotions have to do with relationships. They are the responses to the things that happen in our lives, both pleasant and unpleasant. Children must learn how to process emotions, and none of that is learned in front of a screen. All of that is learned by interacting with parents, siblings, and other people in real time.  Face to face. A world that is dominated by screens is a false, controlled world that revolves around pleasing your child. If your child doesn't like something on a device, he can just move onto the next thing until he finds something of interest. Kids don't have to learn how to wait because gratification is instant.
What does that teach your child? Real life certainly isn't characterized by endless options, drop down menus, and constant pleasure.  There is much to be missed as a parent as well. Too much screen time robs you of many teachable moments with your child, building family memories, and bonding with your child.  It may be easier to allow your child to have hours of screen time but have you considered the personal growth you may be missing out on as a parent?  Be brave. Flip off the remote and take a look outside the window. Who knows? You might just see some motorcycles flying by.
In Growing Up Social: Raising Relational Kids in a Screen-Driven World parents are reminded that they, not technology, are still responsible for educating their children about having healthy and fulfilling relationships. Although parents are not able to monitor every minute of their child's screen time, they can guide their children to make positive choices, by example. Growing Up Social offers practical guidance on:
• Parenting Your Child Through Their Screen Life
• Screen Time and the Brain
• Screen Time and the Love Languages
• Screen Time and Parental Authority 
• Screen Time and Destructive Lifestyle Patterns
Now for the giveaway. 
Two fabulous people will win a copy of Arlene and Gary's book Growing up Social: Raising Kids in a Screen-Driven World.  Leave a comment on why this book would be helpful for you or share some hints that have helped your family reconnect face time interaction.