The 12th Day of Christmas with Beki Hastings – The Rusted Chain
Welcome to the 7th annual 12 Days of Christmas Giveaways!!!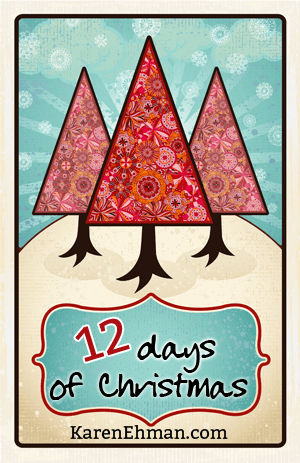 12 Days.
12 friends guest posting sharing a Christmas idea, recipe or favorite with you.
12 great giveaways for you to enter along with one GRAND PRIZE for someone who comments to enter all 12 days!!
Here we are at the last of the 12 Days of Christmas with the creative and talented Beki Hastings of The Rusted Chain.  I hope you have had as much fun as I have with all of the wonderful tips and suggestions for making your Christmas preparations memorable for years to come!
Beki Hastings is an entrepreneur, wife, and mom. She is the designer behind The Rusted Chain jewelry. She is also the founder of Kansas Barn Sale and Emma Creek Barn, a wedding venue in Kansas.  She's been featured on various media outlets such as Wichita Family Magazine, Somerset, Holiday with Matthew Mead WABC-TV, KAKE-TV, and The Pioneer Woman.  She has an unnatural obsession with guacamole and is constantly looking forward to the next nap.
Please help me welcome, Beki.
………
We're a very busy family, as most of you are. December is a particularly frazzled time with jewelry orders, normal Holiday craziness, and 2/3 of our children's birthdays. So I love an easy recipe to put together for parties!
Hot Spinach Artichoke dip is just that. It's extremely forgiving so use my recipe just as a loose guideline. It gets rave reviews every time I take it somewhere!
Ingredients: 1 cup sour cream
1 block cream cheese
1 cup mayonnaise
1 cup parmesan cheese
1 cup mozzarella cheese
1 can artichoke hearts, chopped
10 oz. package of frozen spinach
salt, pepper, garlic, and seasoning salt (we like Cavender's)
bacon bits (optional, but oh so good)
In a microwaveable bowl or on the stove top, melt cream cheese. Stir in all other ingredients and heat through. Season to taste. (taste testing is required! You know you'll do it anyway…) If it's too thick, add another spoonful of mayonnaise or even a splash of milk. If it's too thin, add more cheese.  Serve hot with crackers, fresh veggies, pretzels, etc.
…………
Now….today's AWESOME giveaway…..Beki is offering a $50 gift certificate to The Rusted Chain!
Here are some of her awesome pieces: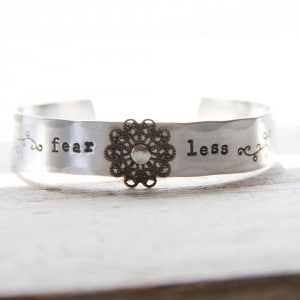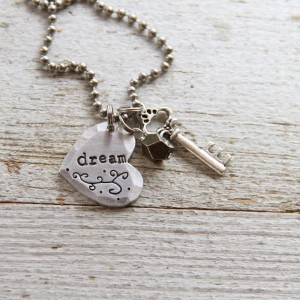 For a chance to win a $50 shopping trip to Beki's online store, The Rusted Chain, simply leave a comment on today's post with your plans for the next 12 Days of Christmas preparation in your home.
Be sure to leave a comment {And remember, if you comment on all 12 posts, you might win the Grand Prize!}