Homemade Herb Roasted Chicken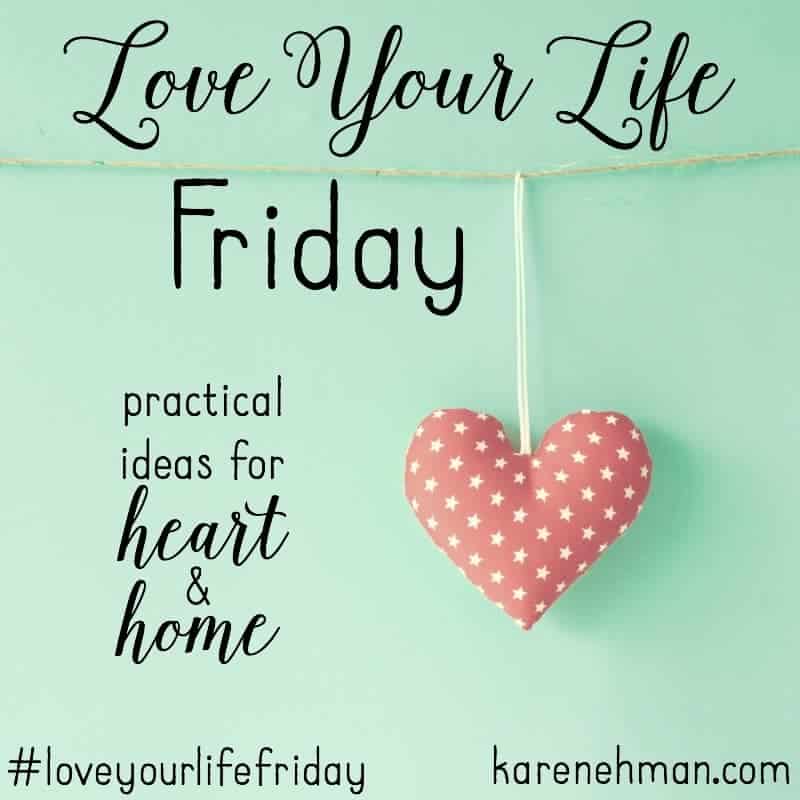 Each Friday we're featuring a practical idea from a team of creative women who will provide fabulous DIY projects, recipes, money-saving strategies, decorating ideas, holiday activities and even spiritual growth tools that will help you to live your priorities and love your life. We hope it will give you some helpful weekend projects to do alone or with a friend or two.
Today…how to make a homemade herb roasted chicken that tastes even better than the store-bought rotisserie variety. Its easy and your family and friends will love it!
First, purchase whole chickens from the grocery store. Choose a 5-6 pound one for this recipe. (You can adjust the cooking time for a larger or smaller bird)
Preheat oven to 425 degrees.
Unwrap and remove any necks, giblets and such that may be inside the bird's cavity. Rinse and pat dry.
Place one or two chickens in a roasting pan on a roasting rack. (If you make two you can have one for roasted chicken salad the next day!) Add about 1/2 inch of water to the pan.
Rub the bird with butter or olive oil. Coconut oil works too. Generously sprinkle with any herbs you'd like. I usually do combination of lemon pepper, basil, fresh garlic, sea salt, and a little bit of oregano. Other times I squeeze fresh lemon juice over the birds and the rub with fresh garlic, rosemary, sea salt, and fresh cracked pepper.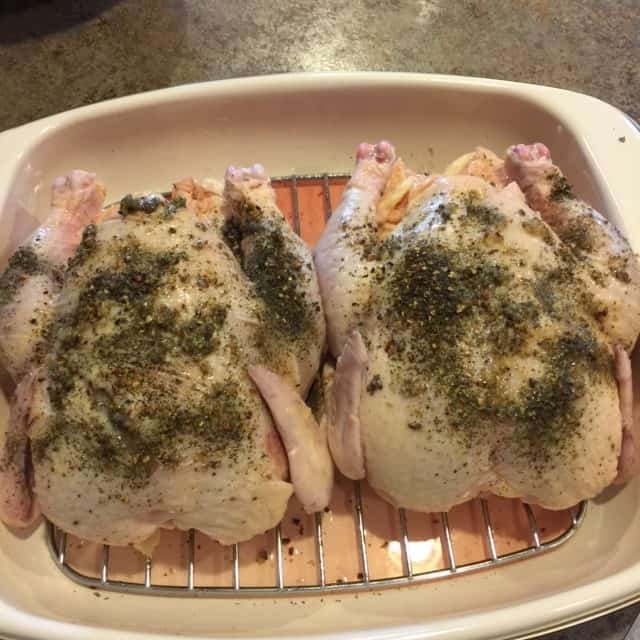 Place in oven and bake for 10 minutes. Turn oven down to 350 degrees. Remove bird and cover with a foil tent, making sure the foil doesn't touch the top of the bird and sealing edges tightly.
Return to oven and bake 1 hour 30 minutes to 1 hour 45 minutes. Remove foil and let bake 5-10 minutes more to brown skin nicely. Cut bird to make sure it is no longer pink in the center and juices run clear.
Remove from oven and let stand 10 minutes before carving. Yum!