Blueberry Cobbler Overnight Oatmeal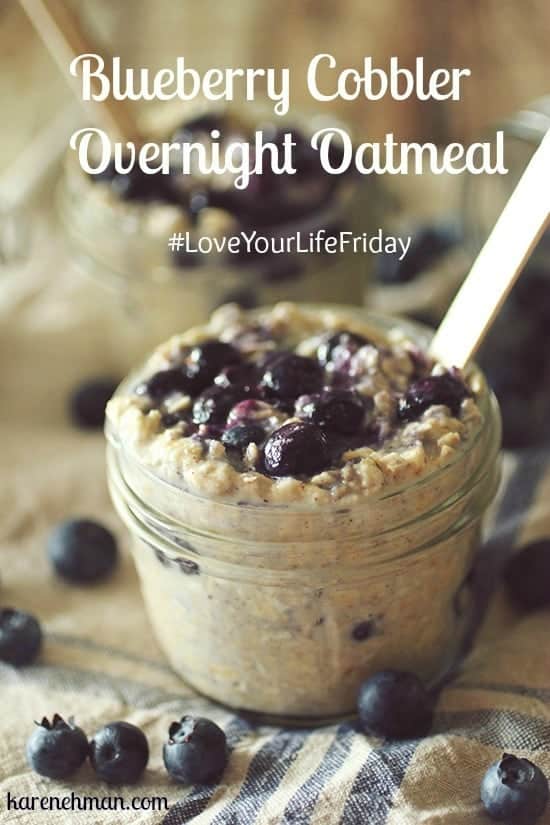 If you think oatmeal is boring…this blueberry cobbler oatmeal is guaranteed to make you see oatmeal in a whole new light! This overnight oatmeal is so easy to make, and it lives up to it's name- it honestly tastes like your having dessert for breakfast! Enjoy!
Ingredients: 
| | |
| --- | --- |
| 3/4 cup | Unsweetened almond milk (or milk of choice) |
| 1/2 cup | Plain low fat Greek yogurt (or mashed banana or applesauce) |
| 1 1/2 cup | Blueberries (fresh or frozen work) |
| 1 cup | Old fashioned oats |
| 1/4 cup | Protein powder (or additional 1/4 cup oats) |
| 2 tbs | Baking stevia (or 1/4 cup sweetener that measures like sugar) |
| 1/4 tsp | Salt |
| 1/4 tsp | Cinnamon |
| Optional: | Pinch of apple pie or pumpkin pie spice or nutmeg |
Method: 
1. In a medium bowl, microwave the blueberries for 30-60 seconds so they pop open. (This will give you more juice and flavor of the berry. Note: if you are using frozen berries, make sure you microwave them until they are thawed). Stir in the rest of ingredients, and divide into two containers. Cover containers and store in the fridge overnight. Top with pecans, additional blueberries, cinnamon, and/or low sugar maple syrup before serving if desired! (Tastes great cold, or microwaved 30-60 seconds)
Yields: 2 Servings 
Enjoy! xo Katie
Looking for some more yummy recipes? Check out Katie's books:
Dashing Dish: 100 Simple and Delicious Recipes for Clean Eating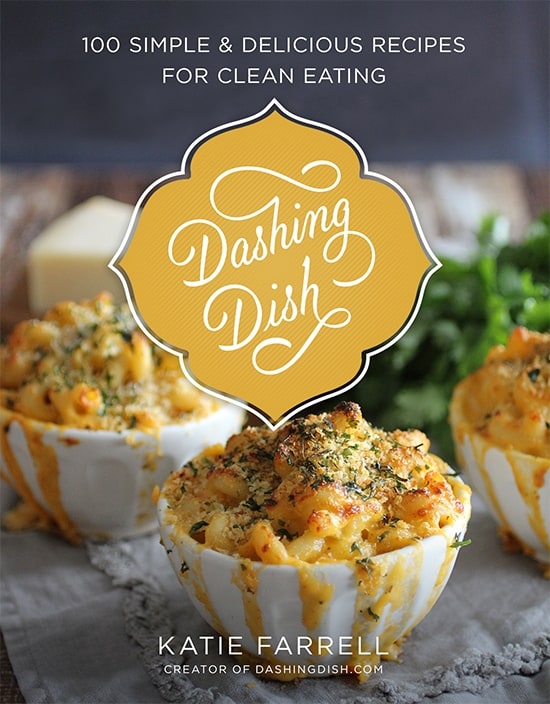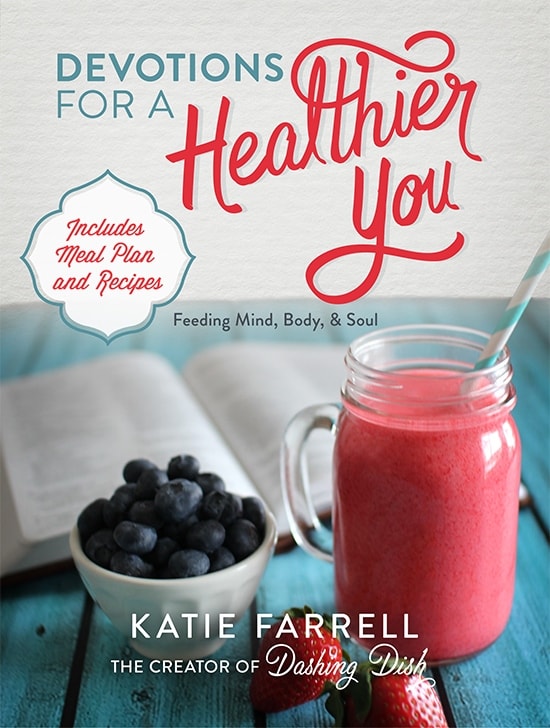 Katie Farrell is the author of Dashing Dish, a healthy recipe website and ministry to women. Katie is a registered nurse from Michigan, where she lives in Brighton with her husband of five years.
Dashing Dish is a combination of Katie's passions—helping women find their identity in God and ending misconceptions about healthy eating. Katie wants to inspire women to find the balance between spiritual and physical health, all while enjoying the journey!
SaveSave
SaveSave