Here's a little story about thinking outside the box when it comes to DIY Home Decor.
I came home from my typical shopping at Target where I grabbed this rug that
was on clearance for $2.98 (the picture below is what you'd find in the online Target store).
I had planned to put it by our back door. Until my husband said (out loud)
"Why don't you buy more of those and sew them together."
Oh my goodness, YES! I think I will.
I went on the hunt to gather more rugs, I figured I'd wanted 3 rows of 6 rugs.
For a total of 18.
Luckily I live where there are several Targets within a 15-20 mile radius
and I was able to collect all 18 and for the clearance price too!
Using the large needle and nylon "yarn" I sewed the right sides together, for a total of 6 in a row.
I used a simple stitch just to keep the rugs from separating.
And then I pulled out the "TOUGH" Duct Tape by Scotch.
I used the tape over each seam. I figured this would help the rug not to slip when I had it all together.
Half way there!
I sewed my three rows to each other and Duct tape on the back of each seam.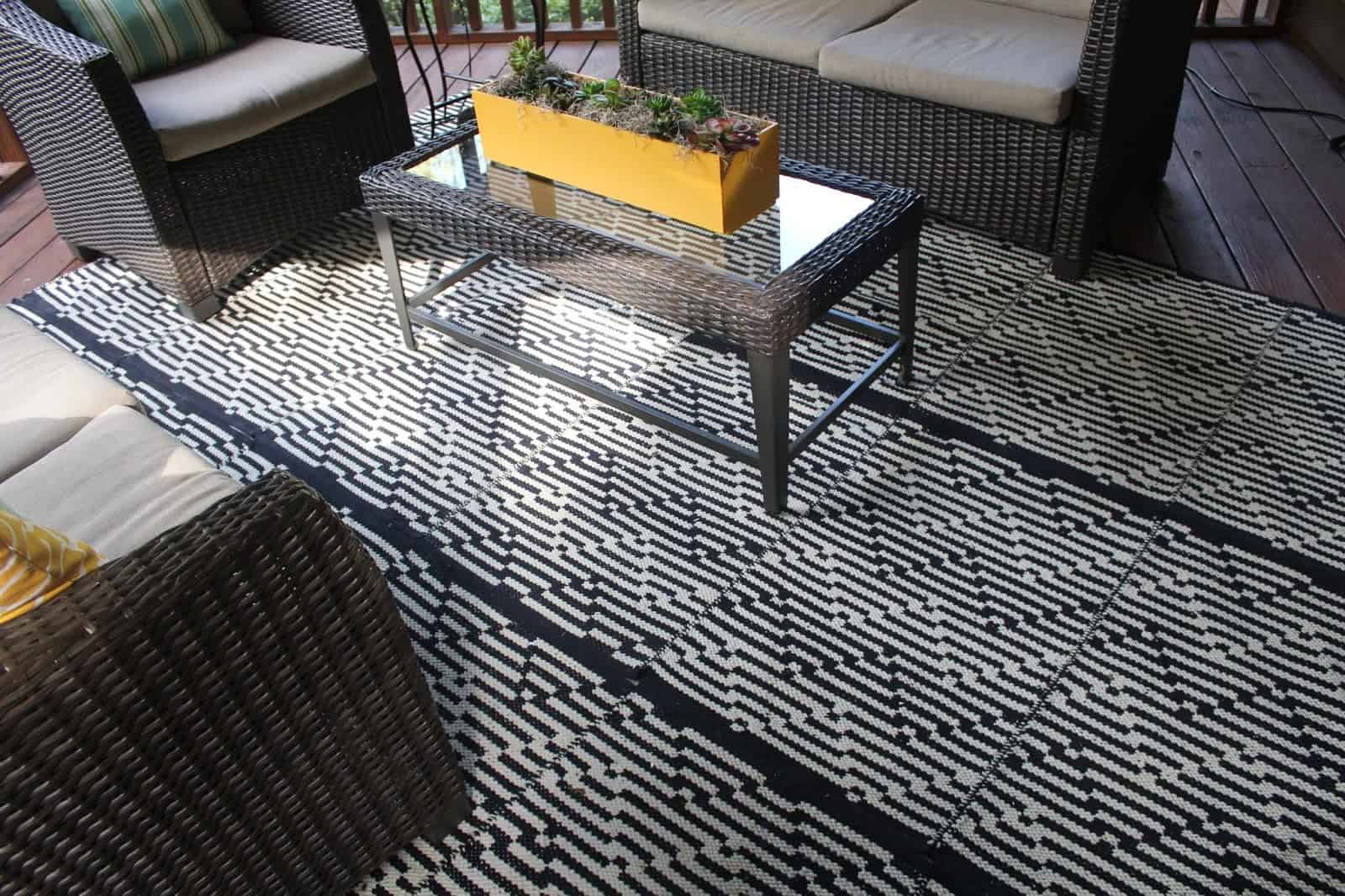 I'm so pleased with this easy and inexpensive rug. Feels great on my feet too!
I never could have found a rug in similar size for the price of paid for this project!
Ginger approved!
**************************************************
Chessa Moore is the wife of Ben and the mother to teens and near-teens: Sidney, Tyler and Katelyn. She's the kind of girl who can't sit still and always has to be creating something. If she sees something she likes, she sets out to determine a way to create it herself! Occasionally, this means she gets her handy-husband and creative-kiddo's involved in the project(voluntarily or otherwise)!
You can find her documenting these adventures on her blog, Antsi-Pants. Chessa loves to spend her summers in Michigan, on the beaches of Lake Michigan, enjoying the mild winters in North Carolina, and checking out God's creative handiwork, every place in between. Check out Chessa's Etsy shop where you can pick up some of her crafted treasures.