Skinny Mini Deep Dish Pizzas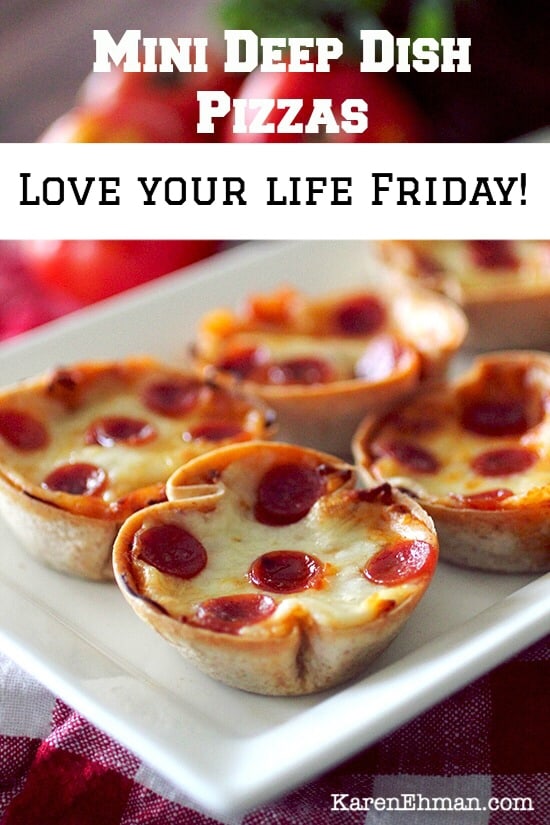 These personal pizzas are just as much fun to make as they are to eat! You can serve them as an appetizer, a snack, or a quick and easy meal! You can also customize them with your favorite pizza toppings of choice!
Ingredients:
4 Whole wheat wraps
1 (15 oz) can Pizza sauce
1/4 cup Parmesan cheese
1 tsp Italian seasoning
1/2 tsp Garlic powder
3/4 cup Shredded mozzarella cheese
12 Turkey pepperonis, diced
Method:
1. Preheat oven to 425 degrees. Spray a 12 count muffin tin with non-stick cooking spray.
2. Start by laying each tortilla out individually on a flat surface, and use an empty can, cup, or cookie cutter to cut 3-4 medium circles out of each wrap. I used the empty pizza sauce can, which worked well! Press firmly enough, using a rocking motion, until it cuts through the wrap.
3. Press each wrap circle into muffin tin using your fingers.
4. Meanwhile, pour pizza sauce, parmesan cheese, and the spices into a medium sized bowl. Stir until everything is well combined. Drop about 1-2 tbs of sauce in each wrap. Divide mozzarella cheese evenly over each mini pizza. Place diced pepperoni's on top of each pizza.
5. Bake in preheated oven for 12-15 minutes, or until cheese is melted and lightly browned. Wait for pizzas to cool, and remove from muffin tin using a fork or knife. Pizza's should pop out with ease. Serve warm and enjoy!
Yields: 12 Mini Pizzas
Enjoy! xo Katie
************************
Looking for some more yummy recipes? Check out Katie's books:
Dashing Dish: 100 Simple and Delicious Recipes for Clean Eating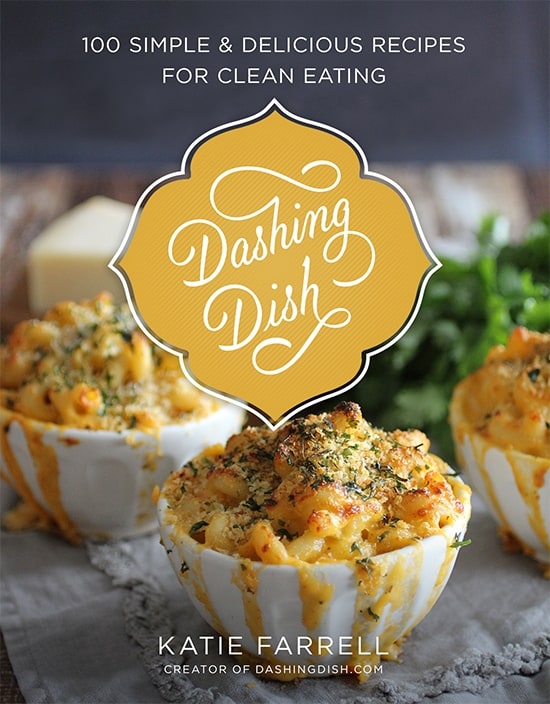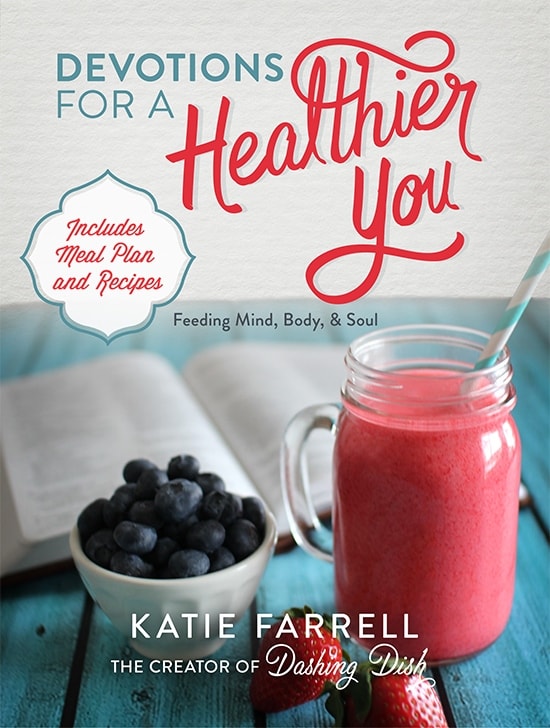 *************************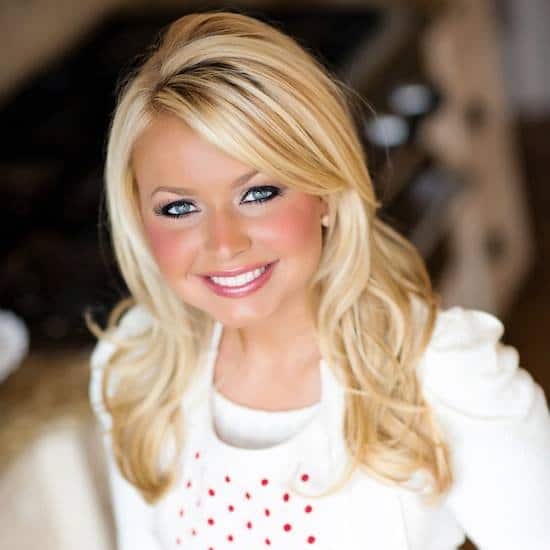 Katie Farrell is a previous labor and delivery nurse who turned her passion for health into a full-time business and ministry, Dashing Dish! Katie's greatest desire is to teach women about their identity in Christ and to inspire them to find a balance between spiritual and physical health, all while enjoying the journey!