Creamy Crockpot Hot Cocoa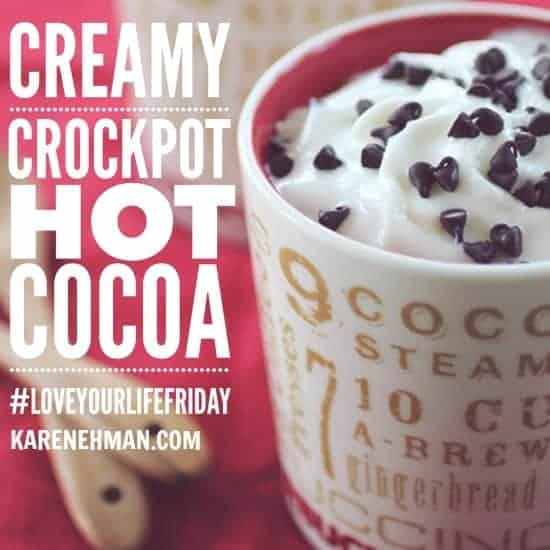 This rich and creamy hot chocolate recipe is perfect for Christmas day! What could be better than a warm chocolate drink made in a large batch, and kept warm and ready when you are ready to spread the cheer!?! You can do a couple different spins on this recipe, such as peppermint extract or instant coffee, to make a mocha!
Ingredients: 
1/4 cup + 2 tbs Unsweetened cocoa powder
1/2 cup Sweetener that measures like sugar (or 8-10 pkts stevia)
1/4 tsp Salt
1 tsp Vanilla extract
3 cups Unsweetened almond milk (or skim milk or milk of choice)
1/4 cup Half and half or coffee creamer of choice
Optional: A few drops of peppermint extract or 2-4 tbs instant coffee
Method:
Crockpot Method: Stir together the ingredients in a crockpot. Cover and cook on low for 2 hours, stirring occasionally, until mixture is hot. Stir again before serving. Ladle into mugs and garnish with whipped topping if desired!
Stove Top Method: In small pot, whisk all of the ingredients together over medium heat, stirring frequently. Just when mixture reaches a boil, immediately turn off heat. Pour into mugs and garnish with whipped topping if desired!
Yields: 4 Servings (1 Cup per Serving)
Enjoy! xo Katie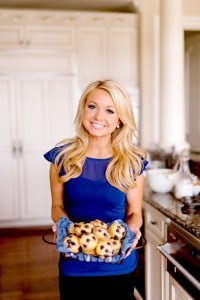 Katie Farrell is the author of Dashing Dish, a healthy recipe website and ministry to women. Katie is a registered nurse from Michigan, where she lives in Brighton with her husband of five years. Dashing Dish is a combination of Katie's passions—helping women find their identity in God and ending misconceptions about healthy eating.
Katie wants to inspire women to find the balance between spiritual and physical health, all while enjoying the journey!
Looking for some more yummy recipes? Check out Katie's books: Dashing Dish: 100 Simple and Delicious Recipes for Clean Eating and Devotions for a Healthier You .