Join our online study of Hoodwinked at CandaceCameronBure.net!
Two Big Announcements!!!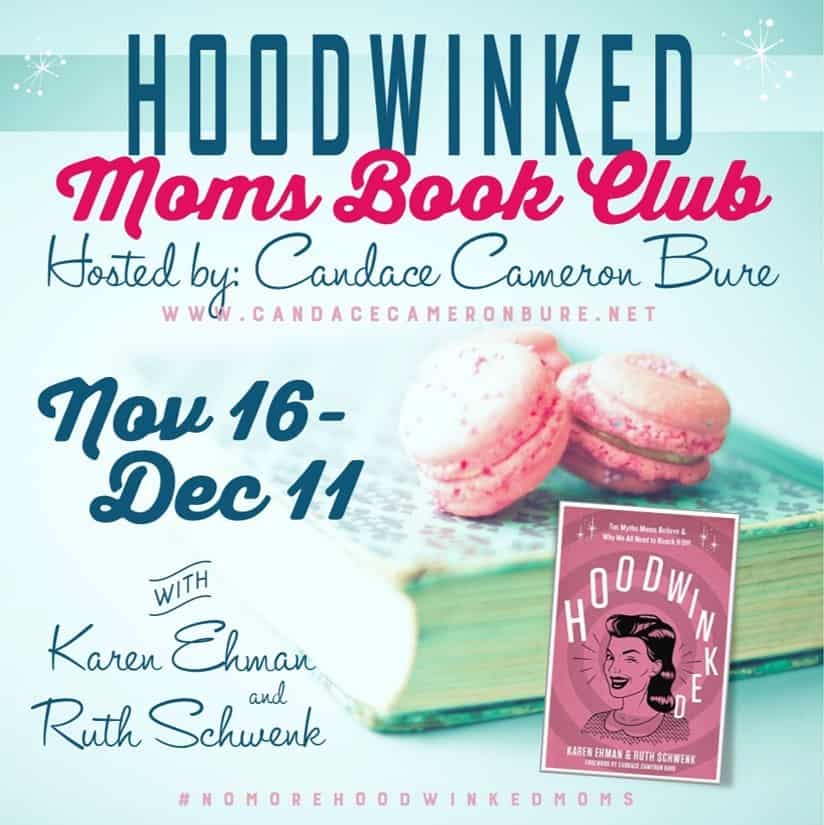 First…….my friend Candace Cameron Bure is hosting an online study of my new book Hoodwinked: Ten Myths Moms Believe and Why We All Need to Knock It Off (the book releases tomorrow!) There will be weekly interaction and discussions, great giveaways, and Blab sessions (on the Blab app) each week with my coauthor Ruth Schwenk and me from November 16 through December 11. (You could even win a Kitchen Aid stand mixer in a cool retro color) Head over to Candace's site for details by clicking here.
Second…..
Preorder Hoodwinked by midnight tonight and get TONS of Freebies (even more if you order from Proverbs 31) Retro recipes, screen savers, a mini e-book on prayer, life planning sheets, free chapters & MORE! For all the details, click here.
Be sure to come back tomorrow for  Hoodwinked LAUNCH DAY and a great giveaway!!!