The Easiest & Most Delicious Dessert EVER!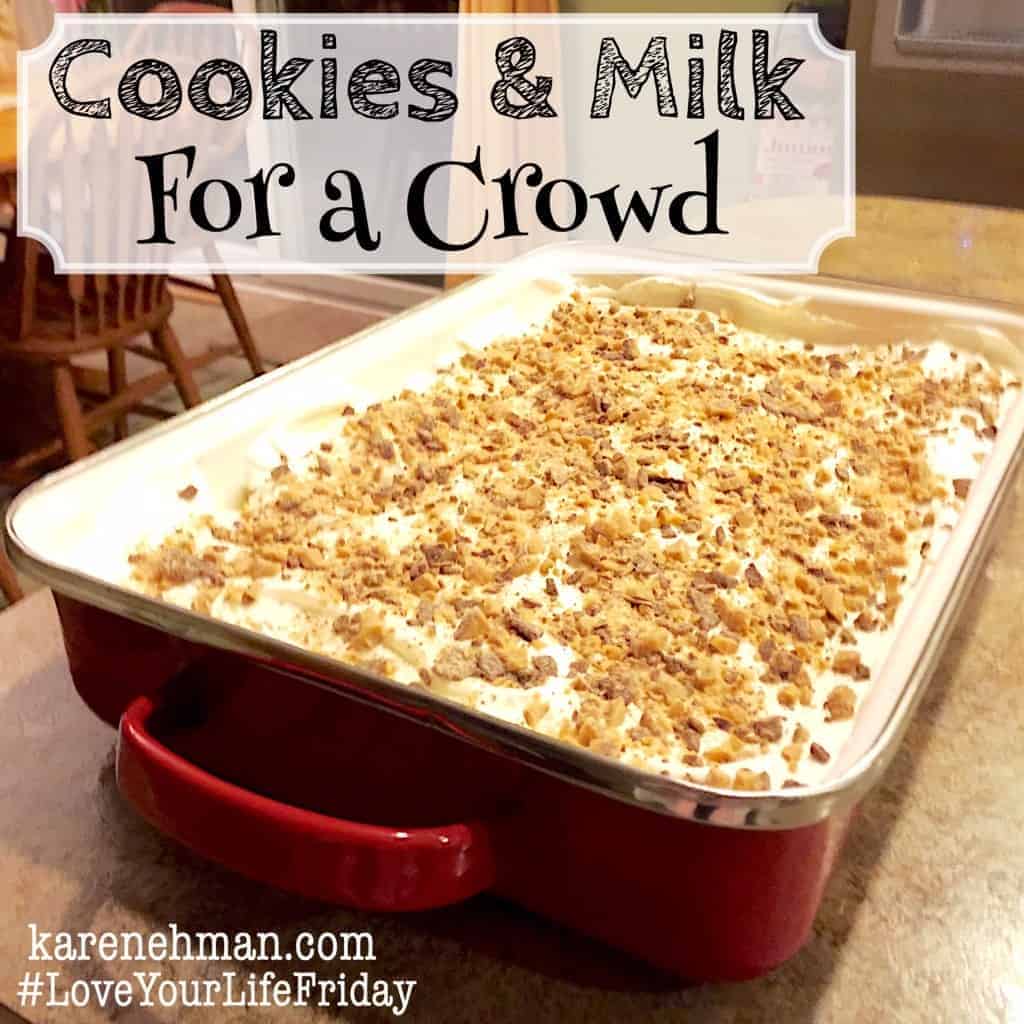 Are you ready for the easiest dessert ever? And not only easy….delicious! Seriously. Each time I take this people ask for the recipe.
I first found this dish when my son came home from his friend's house saying, "Mom! You have got to get the recipe for Miss KC's dessert! We couldn't stop eating it!"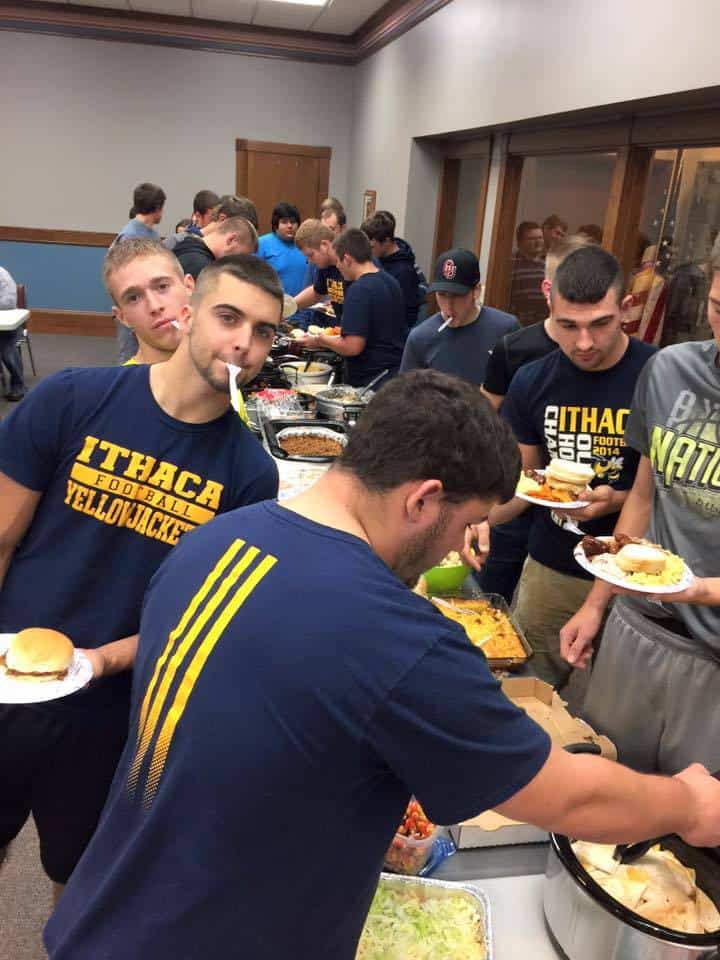 This dish is so easy to whip together. It makes it perfect for those times that you need a dish to pass in a hurry. Or your child informs you that he or she volunteered for you to take food to a school or sports function and the function is in two hours! My son's football player friends cannot get enough of this dish. Are you ready for the easy recipe?
First, dip Chips Ahoy cookies, one by one, in whole milk and layer them in a pan.
Second, spread Extra Creamy Cool Whip on top.
Third, topped with crushed Heath bars, mini chocolate chips, mini M&Ms, toasted coconut, chopped peanuts, anything goes!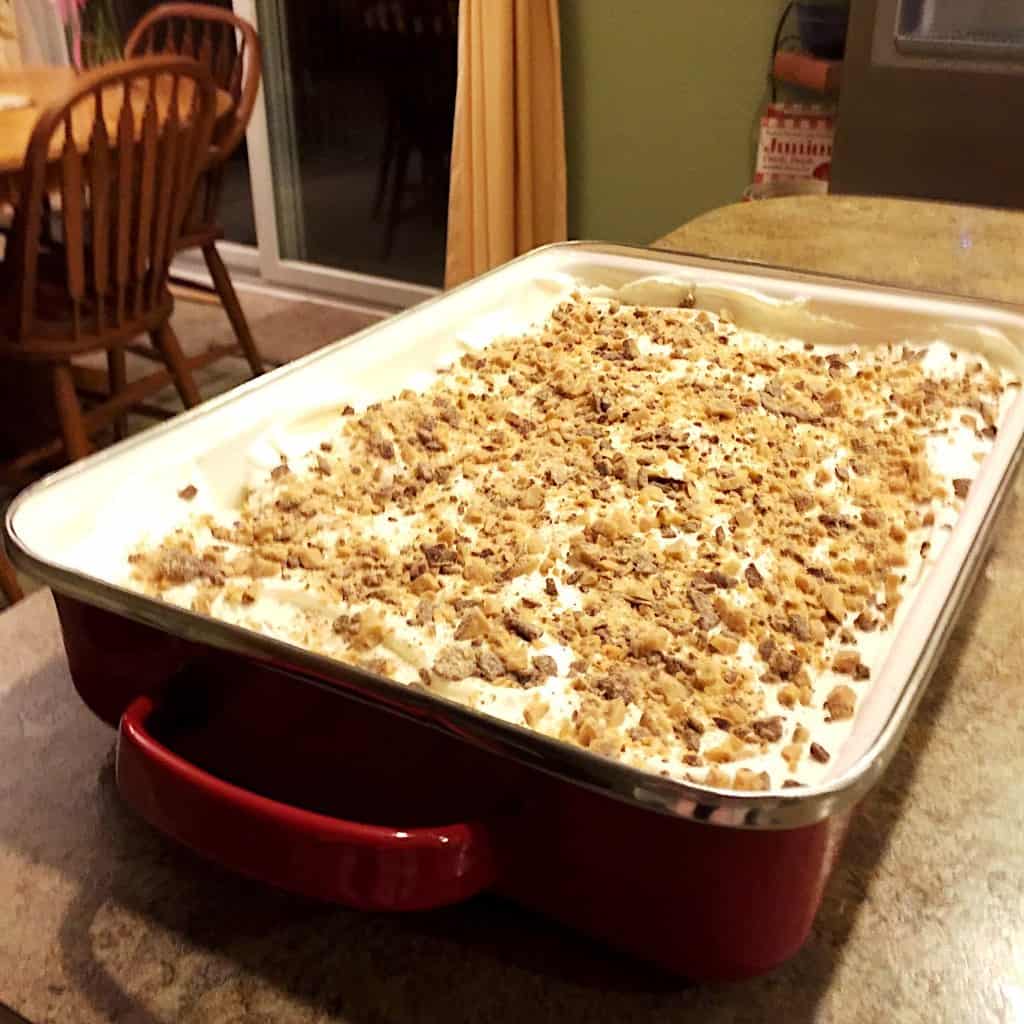 Seal with foil and refrigerate for 2 hours.
Watch it disappear!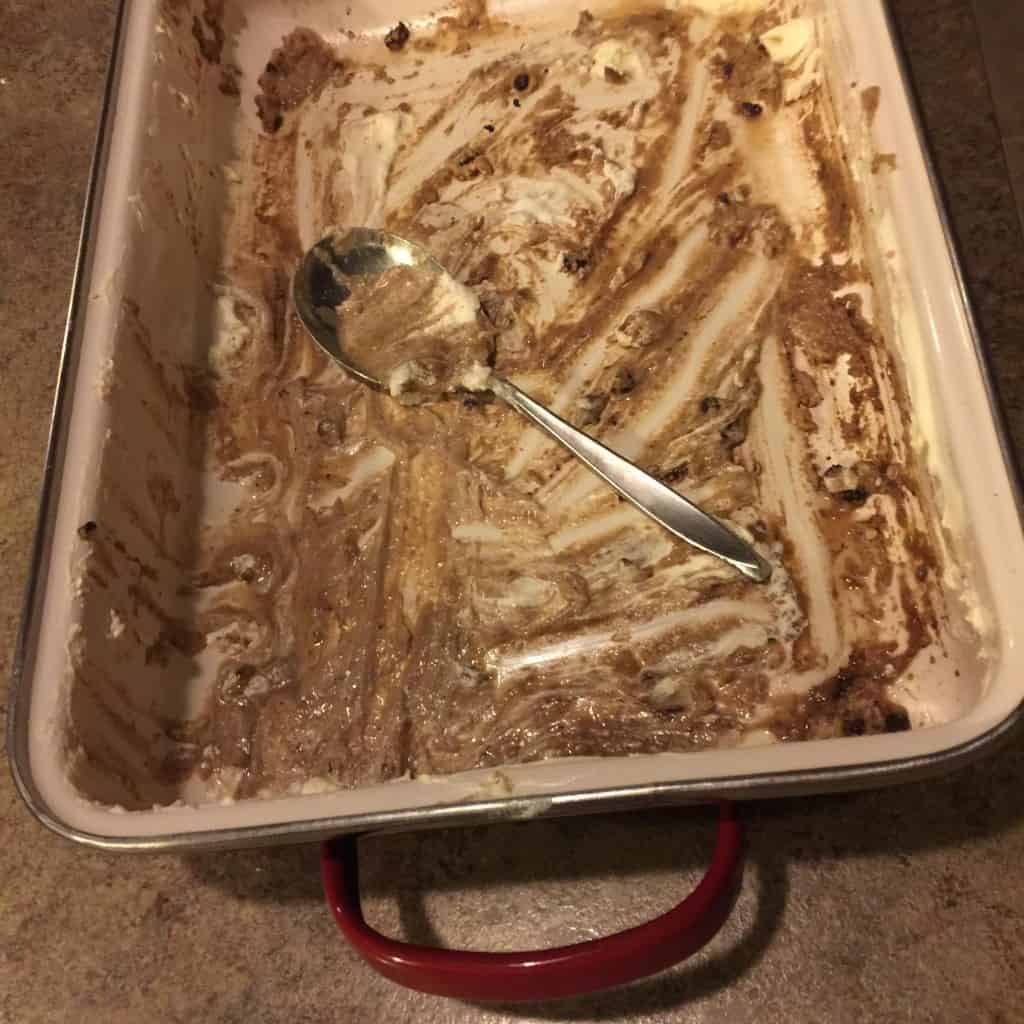 What's your favorite cookie recipe? I'd love to hear! Don't have one? Check out the ideas in this brand-new Favorite Cookies recipe book that looks amazing!