4 medium Bell peppers (any color)
1 lb Lean ground turkey (or lean ground beef)
2 tsp Chili powder
1/2 tsp Garlic powder
1/4 tsp Onion powder
1 tsp Ground cumin
1/4 tsp Salt
1 (4 oz) can Diced green chiles
1/2 cup Black beans (if using canned, drain and rinse)
1/2 cup Corn
1 cup Salsa
Toppings:
1/2 cup Tomato, diced (optional)
1/2 cup 2% Colby jack, shredded (or shredded cheese of choice)
Method:
1.Pre-heat oven to 350 degrees. Spray a 9×9 inch baking dish with non-stick cooking spray. Wash peppers, and cut around the stem to remove. Remove the seeds and ribs inside the peppers. Set peppers on baking pan.
2. 
Meanwhile, spray a large pan with cooking spray, and turn the heat up to medium high. Add the ground turkey, seasonings, and green onion to the pan. Cook until the meat is no longer pink. Add the beans, corn, salsa and taco seasoning to the skillet with the turkey and stir until everything is combined. Remove from heat. Spoon the turkey mixture evenly into the 4 peppers and sprinkle 2 tbs diced tomatoes (if using) and 2 tbs cheese on top of each one.
3. Bake, uncovered, for 30-35 minutes, or until peppers are tender. and remove from the oven.
Yields: 4 Servings 
Enjoy! xo Katie
Looking for some more yummy recipes? Check out Katie's books:
Dashing Dish: 100 Simple and Delicious Recipes for Clean Eating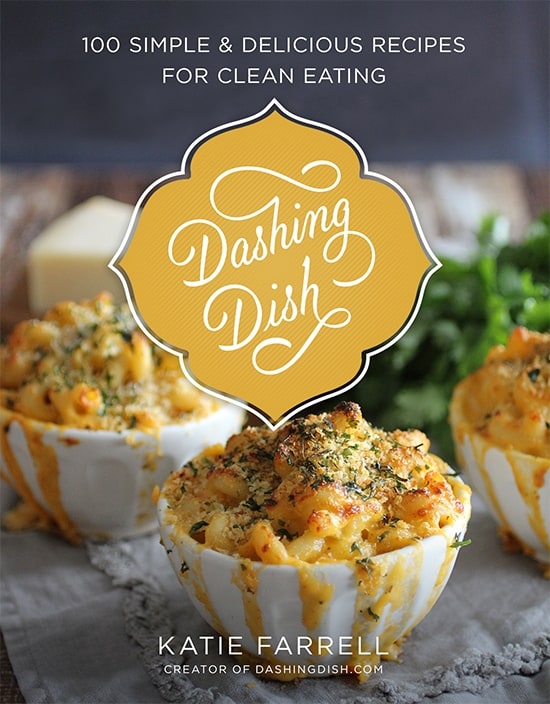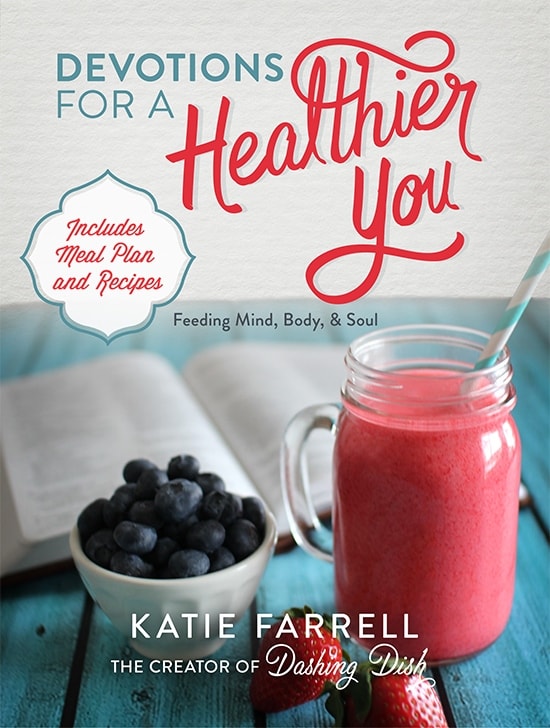 Katie Farrell is the author of Dashing Dish, a healthy recipe website and ministry to women. Katie is a registered nurse from Michigan, where she lives in Brighton with her husband of five years.
Dashing Dish is a combination of Katie's passions—helping women find their identity in God and ending misconceptions about healthy eating.
Katie wants to inspire women to find the balance between spiritual and physical health, all while enjoying the journey!
SaveSave