Love Your Life Friday: Versatile Bundt Cake with April Wilson
I've always loved bundt cakes! They look like you went to a lot of trouble, but they really aren't any more difficult than a regular, old 9×13 cake. I've made this cake recipe many times and love trying out different flavor combinations, but I always come back to the Death by Chocolate combo.
Death by Chocolate Bundt Cake
1 box dark chocolate cake mix
1 small box instant chocolate pudding
4 eggs
1 cup sour cream
1/2 cup oil
1 tsp. vanilla
1 cup dark chocolate chips
Preheat oven to 350 degrees. Add everything but the chocolate chips to your mixing bowl and mix on medium speed for 3 minutes. Fold in chocolate chips. The batter will be thick. Pour into greased bundt pan.
Bake for 45-50 minutes or until toothpick comes out clean. Cool for 10 minutes in pan and then turn onto cooling rack to cool completely.
This cake is so moist that it doesn't even need frosting! I just dust it with a little powdered sugar (mostly for looks) and then serve.
Here are some other great flavor combination ideas, but the possibilities are endless!
| | | |
| --- | --- | --- |
| Cake Mix | Pudding | Chips/Fruit |
| Marble | Vanilla | Chocolate |
| Lemon | Lemon | White Chocolate |
| Spice | Pumpkin Spice | —- |
| Chocolate | Chocolate | Peanut Butter |
| White | Pistachio | White Chocolate |
| Yellow | Butterscotch | Butterscotch |
| Chocolate | Coconut Cream | Toasted Coconut |
| Strawberry | White Chocolate | White Chocolate |
| Devil's Food | Chocolate | Maraschino Cherries |
| Spice | Banana Cream | Chopped Walnuts |
| White | Cheesecake | Fresh blueberries |
| Orange | Vanilla | White Chocolate |
Happy baking!
*********************************************************************
Love chocolate cake, but looking for some "healthier" versions? My friend and #loveyourlifefriday contributor, Katie Farrell, has you covered! Check out Dashing Dish: 100 Simple and Delicious Recipes for Clean Eating. Yes, dessert is included!
*********************************************************************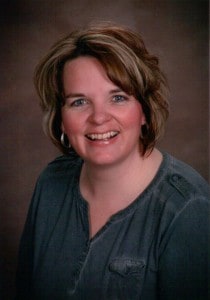 I'm from a small mid-western town in Michigan where I have lived since I was in elementary school. I married my high school sweetheart and we have a teenage son and a daughter who just got married, giving us a wonderful son-in-law. I enjoy flower gardening and anything else that I can do outdoors during the summer months. As a family we love to camp all around this beautiful state of Michigan that we call home. When I'm not working full-time at my "real job", I escape from the everyday stresses of raising teenagers through sewing and crafting. I started my Etsy shop with just aprons and have branched out from there. I'm not afraid to try something new and have several "Pinterest Fails" to show for it!
NOTE FROM KAREN: My home is filled with "April Wilson originals". She is the crafty woman I wish I could be. :-) Here is a link to some of her homemade items you will LOVE! CLICK HERE FOR APRIL'S SHOP!