Homemade Laundry Detergent for #LoveYourLifeFriday with Sarah Lundgren
I have to be honest, I never pictured myself to be one to make my own laundry detergent. However, a few years ago I was feeling extra domestic, ran across a recipe that I was super curious about, and thought I would give it a try. All it took was making one batch, and now I am forever hooked! Not only does it do a great job cleaning our clothes, but it's also super affordable and lasts a long time. After a few tweaks, I have found my tried and true recipe.
Here are the supplies you will need:
1 large box of Arm & Hammer Super Washing Soda – 3 lb. 7 oz.
1 large box of 20 Mule Team Borax, Natural Laundry Booster – 4 lbs. 12 oz.
2 cups of Pure Baking Soda
5 bars of Fels Naptha laundry soap (or Dr. Bronner's castile soap)
Optional: 1 bottle of Downy Unstoppables In-wash Scent Boosters (to add a little scent to your laundry), and/or 1 container or Oxy Clean – 1.3 lb. (for a little extra stain fighting power)
Okay! Let's get started!
Step 1 – The first step is to grate the Fels Naptha soap. You can either use a hand grater or a food processor (with the grating blade attached). I use a food processor myself, and it make quick work of all the grating!
Quick tip – I have found that if you freeze the bars of soap for at least an hour before grating that they will grate easier.
Step 2 – Once the soap is grated pour it into a large bowl. Change the blade in your food processor back to the chopping blade and add your soap back in with a couple of cups of the super washing soda. This will blend the soap finer and make it easier to dissolve in the wash.
Step 3 – Now add all your ingredients together in a big ol' bucket and mix!
Step 4 – Once everything is thoroughly mixed, pour your fabulous new mixture into a few large glass canisters with lids. I found both of mine at Target for around $7.
Voila! You now have 30 cups of homemade laundry detergent for less than $20! Use one tablespoon for a regular load of laundry and two tablespoons for an extra-large load. That means you have enough detergent for 240-480 loads of laundry!
Here are a few more helpful hints I have learned along the way:
An easy way to measure your detergent is to use a coffee scoop! It holds 2 tablespoons so a regular load is half a scoop, and an extra-large load is a full scoop.
An excellent fabric softener is ¼ cup white vinegar. I promise you that it won't make your clothes smell, BUT it will make them soft and fluffy!
This homemade laundry detergent is safe for both HE front loading washers, and top loaders.
Be prepared to fall in love and never go back to your old washing ways! Seriously, you are gonna love this recipe.
Have an absolutely FABULOUS Friday!
xoxo,
Sarah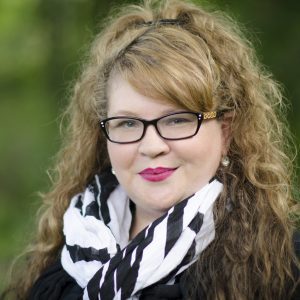 Sarah has a passion for all things sparkly, filling her home with a ridiculous number of throw pillows and making people feel abundantly loved and treasured every chance she gets – even if it just means sprinkling a little glitter on them and running like the wind. She loves God with her whole heart, and is known to love Starbucks chai lattes a whole lot, too. She believes in choosing joy, bringing banana bread to her neighbors, being honest about her flaws, and always being just a little kinder than necessary.  You can read her devotions at www.theglorioustable.com or you can buy pretty things at her Etsy shop by clicking here!
Save