12 Days of Christmas Kindness – Day Two!
It's Day Two of 12 Days of Christmas Kindness, giving simple and doable ideas for reaching out to others during the Christmas season. If you missed Day One, where we love bombed our family members with sticky notes, click here.
For Day Two, let's treat a "necessary person"!
A necessary person is someone who helps you get life done each week. So, for day two, gift a cashier, gas attendant, grocery bagger, bank teller, or other worker with a sweet or salty treat. Attach a note thanking them of their diligent work using one of the FREE printable cards below.
Click picture below to download FREE printable cards, and a few blank ones to write your own sentiment if you prefer to do that.
Now for today's giveaway!!!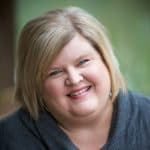 Today I'm joined by the fabulous Sophie Hudson, aka BooMama. One of the greatest compliments I have ever received is when a few people have told me that I am the Mid-western version of Sophie (or she is the Southern version of me!)
Sophie is an author, speaker, football fan and Starbucks flat white coffee lover (SAME!) and through her stories, hopes that women find encouragement, hope, and laughter in the everyday, joy-filled moments of life.
Sophie's Day Two Giveaway is an Amazon Kindle bundle of her three books. (NO worries if you don't own a Kindle. You can download the free Kindle app and read them on your phone, tablet, or computer) These books are A Little Salty to Cut the Sweet, Home is Where My People Are, and Giddy Up, Eunice.
Get all the scoop on Sophie's books here and connect with her on on Facebook, Twitter, and Instagram. Want a little taste of her humor? Check out the podcast she co-hosts, The Big Boo Cast.
Are you ready for Day Two? Let's go!
Leave a comment here with your thoughts on today's idea for scattering kindness.
Go scatter kindness with your necessary people.
Post on social media using the hashtags #12DaysOfChristmasKindness and #ListenLoveRepeat. You can just post a simple thought. Or, you can save and then share today's Christmas kindness idea on the graphic above. Or, even better, post a picture of you doing the idea given for scattering kindness. Just be sure to use the hashtags #12DaysOfChristmasKindness and #ListenLoveRepeat And, if you could link to this post when you share, that would be FAB!
Don't forget our Grand Prize! Those who scatter kindness all 12 days and share on social media will be eligible to win our Grand Prize!
You can comment on all 12 days up until midnight Pacific time, Sunday, December 18. One daily winner will be chosen from each day's comments and all winners will be announced on Monday, December 19. **U.S. Addresses only please.**
The Grand Prize!!!!
Now let's go scatter some Christmas kindness and be sure to come back tomorrow!
Save