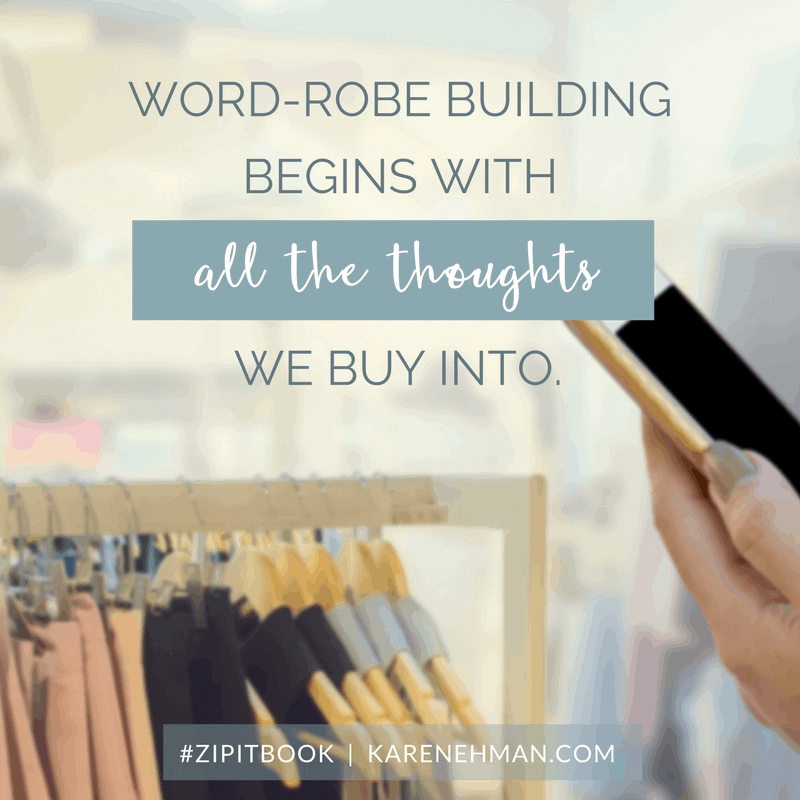 When it comes time to weed out your closet, how do you determine whether to keep something or pass it on to Goodwill?
Sometimes these decisions are so difficult that one prominent organizational expert has made oodles of cash giving advice on the sorting process using one pithy four-word question:
"Does it spark joy?"
Thoughts that go into our heart closets are very much like these clothes; sometimes carefully chosen and sorted. Other times they're rumpled and dirty hand-me-downs that we toss haphazardly into the corner.
So what's a girl to do?
Join me on the Fashion Meets Faith podcast with my fashionista friend, Shari Braendel. Shari has a keen eye for fashion, but is also frugal, going only for what is needed and necessary.
Kind of like our words.
********************
For those of you needing help with your own closet, check out Shari's 27 Hangers online course. Her customized program helps you identify the problem pieces in your wardrobe, learn to shop on purpose (not impulse), and pare down your closet to the 27 pieces that will fit, flatter, and make you fashion-forward!