My Favorite Planner Giveway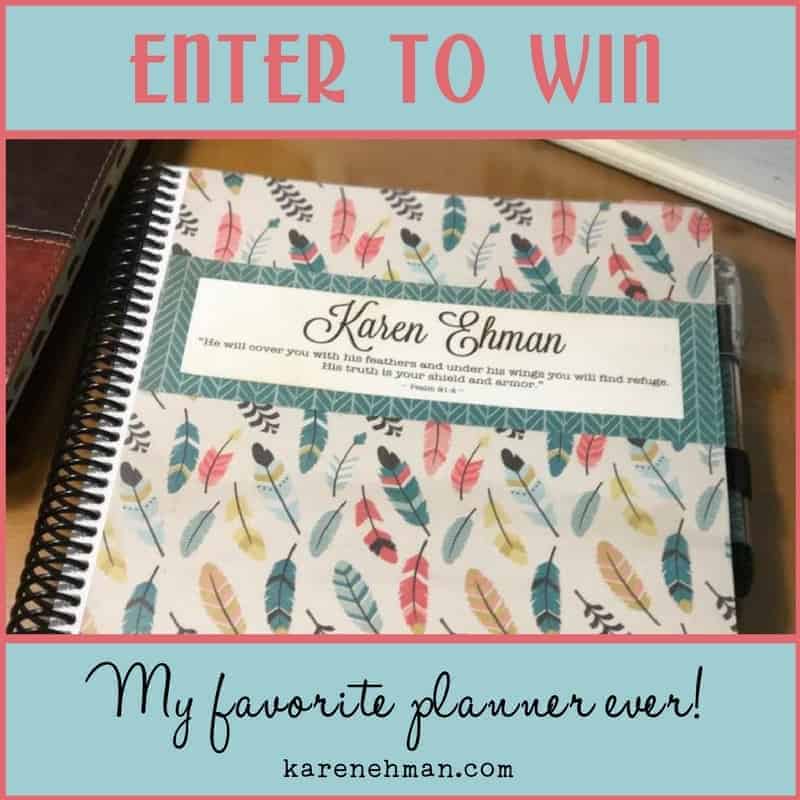 **GIVEAWAY NOW CLOSED**
With another school year wrapping up for many of you, I thought it would be fun to give away one of my favorite planners that is in an academic format from August through July, plus a special coupon code for all my readers!
The itsjustemmy planners are made by the fabulous Molly at Throne of Grace designs on Etsy. She is taking preorders for the August 2017 – July 2018 planner design through June 5.  (Her January – December designs will be available for preorder in the fall.)
I LOVE this academic format because I think of my "year" going from the beginning of August through the end of July. (You can see how I use mine here). Trust me, once you feel the itsjustemmy planner love, you'll never go back!
Monthly spreads for long-term planning:
Simple weekly spreads with hourly increments in vertical form:
Cute tabs to make flipping between the months super easy:
Plus:
Plenty of room for to-do lists and meal-planning or creative journaling about your activities

Spiral-bound so they lay flat nicely

Double-pocket folder to hold appointment reminder cards, receipts, coupons, and more

All planners with decorative covers can also be personalized for a small fee of $5.
Here's another sample of a custom design:
Be sure to check out all the fun extra goodies Throne of Grace offers in the Add-ons section of their Etsy shop that can make your planner even more fabulous! 
Plus Molly also designs precious God's Word Cards and Prayer Journals for you and your family:
Coupon Code:
Molly at Throne of Grace is offering coupon code KAREN10 for my readers to save 10% off their total purchase (anything in her shop) Please know that I do not make a penny off of these sales. I just love these so much. And love you all so much that I wanted to connect her great planners with my fabulous online friends! I've tried dozens of planners over the years and this on is my absolute favorite!! The presale price plus 10% off makes them an unbeatable deal! (The presale ends Monday, June 5th, at which point planner prices will go up).
Giveaway Now Closed:

 Congrats Meghan Martin, please see your email for details!
Molly is also allowing me to give away one of her planners, in the design of your choice, along with FREE personalization! (Continental U.S. Addresses only please.)
To enter, leave a comment below about an event you are planning for the fall. Anything, big or small, I can't wait to hear it! I'll announce the winner on Tuesday, May 30.
Happy planning!
*************************
About Throne of Grace
Throne of Grace offers a variety of handcrafted products that include biblical and organizational resources including prayer cards, scripture memorization cards, prayer journals for adults and kids, sermon notebooks, and itsjustemmy day planners. We seek to equip you to live and leave a legacy of faith and prayer in the midst of the challenging circumstances of daily life!