Ridiculously Delicious Banana Bread for #LoveYourLifeFriday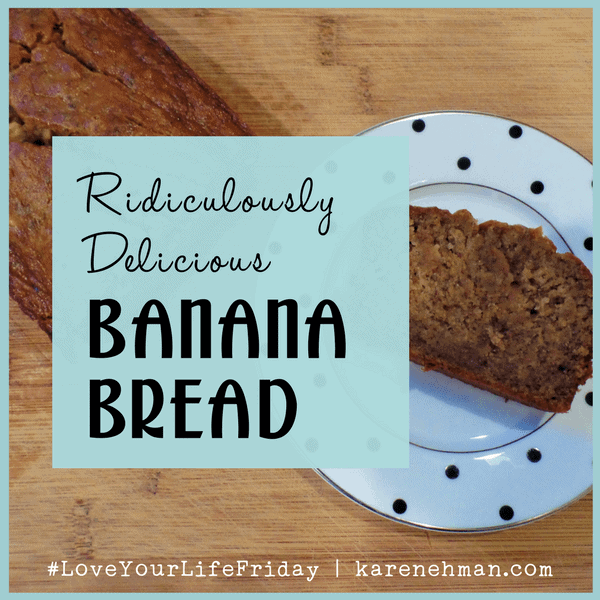 Hi friends, Sarah here. I really love baking, and truly believe that sharing homemade treats with those we love can be more soul-filling than we can even imagine.
One of my favorite treats to bake and share is a simple loaf of banana bread. A few years ago I went on a quest to make the most delicious banana bread possible. After many tasty attempts, tweaking and adding ingredients, and oodles of love I created THIS recipe. It's super moist, really delicious, and makes enough to share a loaf with a friend or neighbor you want to bless.
I promise you this, you won't regret trying this recipe! Okay, so since I am drooling just thinking about having a slice, let's get started!
Ingredients:
5 very ripe bananas
1 cup brown sugar
¼ cup salted butter – melted and cooled
1 Tbsp. coconut oil – melted and cooled
1 egg
½ tsp. salt
1 tsp. baking soda
¾ cup all-purpose flour
¾ cup whole wheat flour
1 Tbsp. chai seeds (I know, CHIA SEEDS?! Trust me. They are a must!)
Optional add-ins: ½ cup of walnuts, blueberries, or chocolate chips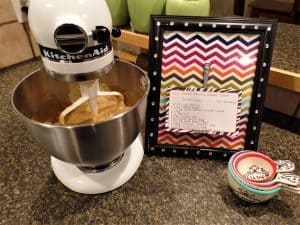 Instructions:
Preheat your oven to 325 degrees and grease two loaf pans.
Start by sifting your dry ingredients (flour, baking soda, and salt) together in a medium-sized bowl and set aside.
Melt your butter and coconut oil together (on either the stove top or for about 30 seconds in the microwave) and set aside to cool.
Mash your bananas together. I use my Kitchenaid mixer to make quick work of the job, but it's not necessary. Next, add your brown sugar, egg, butter, and coconut oil to your bananas and mix.
Once all your wet ingredients are thoroughly mixed, slowly add your sifted dry ingredients to the mixer ½ a cup at a time until fully incorporated. Add your chai seeds and mix for thirty more seconds.
Pour your batter equally into your two greased loaf pans.
Bake at 325 degrees for 55-60 minutes.
Let cool, slice, and enjoy!
Bless a friend or neighbor by sharing the second loaf, and enjoy all the compliments coming your way!
I hope you enjoy this recipe as much as I do! And, even more importantly, I hope you have an absolutely fabulous and BLESSED day!
xoxo, Sarah

***********************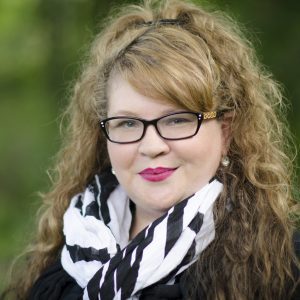 Sarah Lundgren has a passion for all things sparkly, loves God with her whole heart, and is known to love Starbucks chai lattes a whole lot, too. Sarah is currently snuggled in the heart of Grand Rapids, Michigan with her sweet hubby, J. Her full-time job is making pretty things all day long for her Etsy business, so sarah designs, but she also loves writing devotions at The Glorious Table.