DIY Canvas Wall Sign for #LoveYourLifeFriday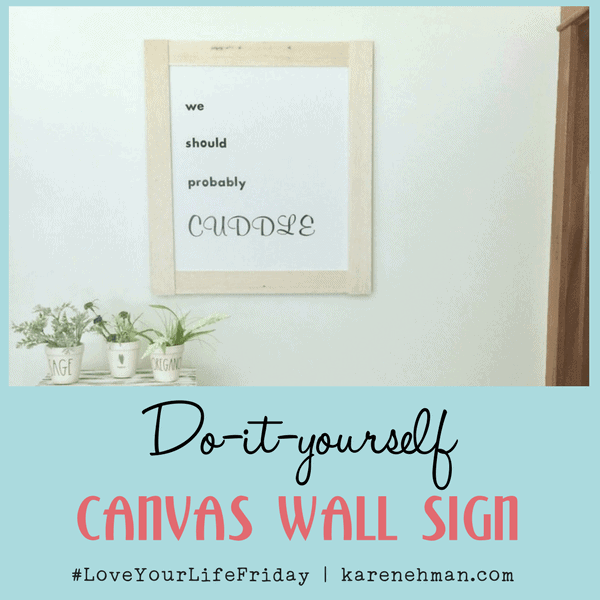 Hey friends! My hubby & I recently remodeled our master bedroom, and I wanted a large sign to hang on one of the walls. I knew it would cost a lot of money to purchase one, so I decided to make it myself. This canvas sign was so easy to put together, and it saved me a lot of money!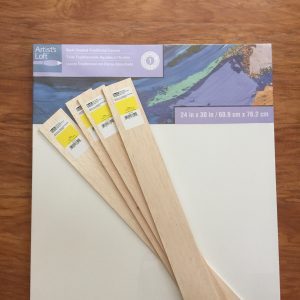 I purchased this large canvas and the four pieces of wood for the frame at Michael's. If the canvas isn't on sale, make sure you use their 40% off coupon on their website.
I chose the wider pieces of wood because I wanted a larger frame. But Michael's has different dimensions and types of wood if you want a smaller frame.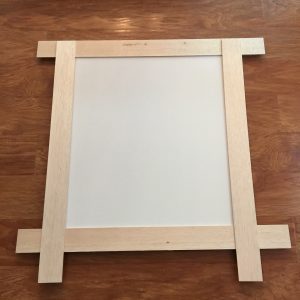 You will need to lay out the wood on the canvas exactly how you want it, and then mark it off so you know where to cut it. This is the part where my hubby jumped in to help out…power tools make me nervous haha! :)
Once the wood was cut, I used rubber cement to glue the wood onto the canvas.
I like the look of the wood overlapping, so that's how I chose to glue it down.
I was originally going to get stencils and paint the words onto the canvas. But I went the easier route, and bought these letter stickers at JoAnn's. However, there's the risk that they might peel up over time…so I might end up having to stencil them anyways haha!
After I cut out the letters that I needed, I placed them exactly where I wanted them on the canvas before peeling the stickers.
Once I had everything lined up, I peeled the letters & stuck them on the canvas.
The finished project! :)
Hope you all feel inspired to make your own wall sign…it was so fun & easy!
Blessings~
Katina :)
*************************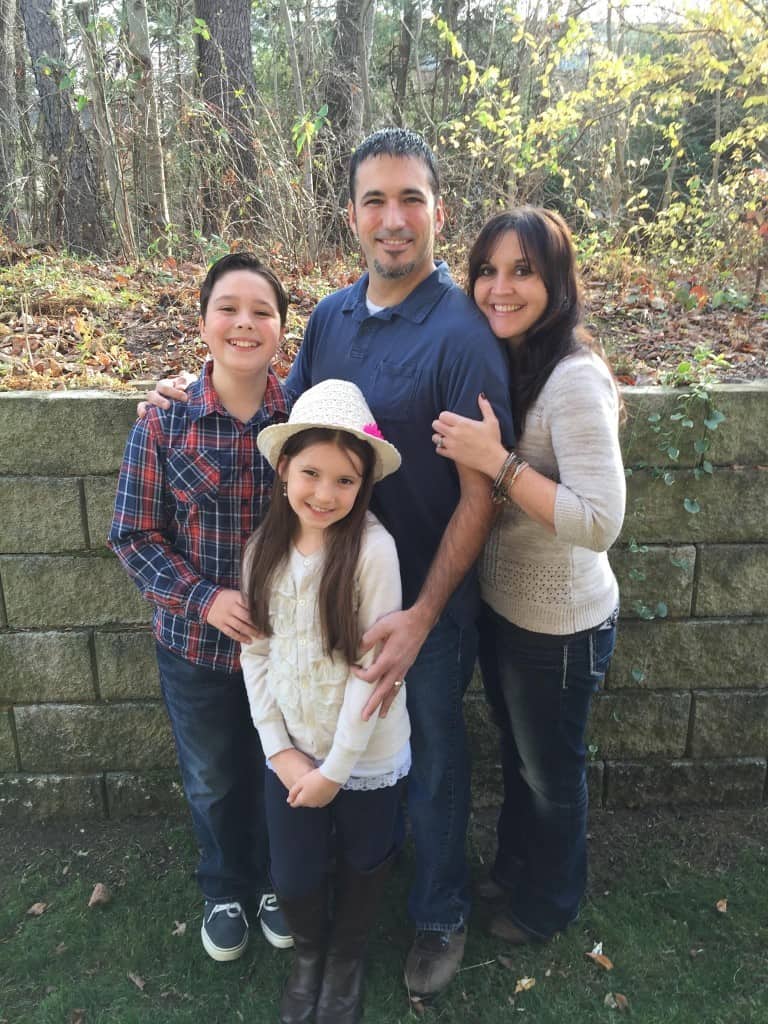 Katina Miller has been married 14 years to her wonderful husband. Together they serve on their Marriage & Family Ministry team at their church. She is also a busy mom of a Jr. High son and homeschools her daughter in their home in northeastern Ohio. She is also an Orthopoedic nurse at a local hospital. Connect with Katina on Instagram for beautiful rustic and farmhouse decor.