Welcome to those who have clicked your way over after reading my Proverbs 31 Ministries devotion, Making Holiday Excuses. If you haven't read it yet, click here.
*********************
This holiday season, don't let your too-packed calendar knock the joy right out of you. Plan to look for ways to do good and share with others for whom the coming yuletide season isn't the most wonderful time of the year.
To help prepare your heart for the holidays, here's a free 5-day devotional, Bless, Don't Stress: Creative Family Ideas for Making the Holidays About Others. Each day gives you biblical examples and practical ways to put them into practice in your own life, plus a fabulous recipe each day.
Subscribe below to receive your devotional in your email box.
**if you are a current subscriber, you will receive your download automatically in today's email.**
Here's to a blessed, not stressed, holiday season!
**********************************************************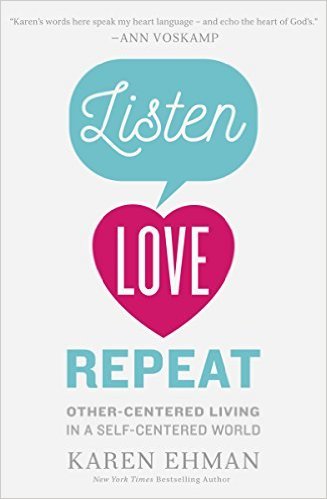 For more ideas on blessing others year-round, check out Listen, Love, Repeat: Other-Centered Living in a Self-Centered World. Learn to to live alert, listening for "heart drops," hints from those in our lives who need a helping hand or a generous dose of encouragement. Living alert lifts our own spirits, showing us that blessing others blesses us even more. Listen, Love, Repeat offers biblical teaching and suggests doable actions that are simple, heart-tugging, sentimental, even sneaky and hilarious.
SaveSaveSaveSave
SaveSave
SaveSave
SaveSave
SaveSave
SaveSave
SaveSave
SaveSave
SaveSave
SaveSave
SaveSave
SaveSave
SaveSave
SaveSave
SaveSave
SaveSave
SaveSave
SaveSave
SaveSaveSaveSave
SaveSave