Grapefruit Whipped Sugar Scrub for #LoveYourLifeFriday
I'll be very honest, winter is not my favorite season. However, I firmly believe in finding joy in every season you are in and there are a few things that I really look forward to during these wintery months.
Two of my 'winter joys' are a really good body scrub to slough off all that dry skin and Texas ruby red grapefruits that magically appear during this season. These two joys inspired this delightful recipe!
Okay, can I tell you a secret? This whipped sugar scrub is absolutely divine! It washes away my winter blues all while leaving my skin baby soft. All you need are a few simple ingredients, so let's get started!
Ingredients:
½ cup coconut oil
1 tablespoon sweet almond oil
¾ cup sugar
20 drops of grapefruit essential oil (or any essential oil that would delight you!)
Optional: 1 drop of red food coloring to make your mixture a pretty light pink.
The coconut oil and almond oil are both rich in Vitamin E so they soften your skin while sealing in the moisture. The grapefruit essential oil helps uplift and energize while relieving stress and anxiety. The sugar helps buff away all that itchy dry skin.
Want another bonus? You can use this recipe as both a body scrub and a lip scrub! And, by whipping the oil a bit you get a mixture that stays nice and soft to make it easy to use.
Simply put, this is a little bit of heaven in a jar.
Instructions:
Whip the coconut oil and sweet almond oil together with a stand mixer or hand mixer for a few minutes until it gets light and fluffy in texture.
Next, add the sugar into the whipped oil and mix until everything becomes fluffy in texture again. This will take a minute or two.
Lastly, add 20 drops of grapefruit essential oil and mix for a few seconds until fully incorporated. Now, if grapefruit is just not your jam feel free to change up the essential oils! Peppermint is absolutely lovely, lime is super refreshing, and orange is simply dreamy. The possibilities are endless with this recipe!
Once the mixture is all complete just spoon everything into a small glass jar and you are one step closer to softer, smoother skin!
Congratulations! You just made one FABULOUS sugar scrub, and your skin is going to thank you every time you use it!
I hope you enjoy this recipe as much as I do. And, even more importantly, I hope you have an absolutely fabulous and BLESSED day!
xoxo,
Sarah
***********************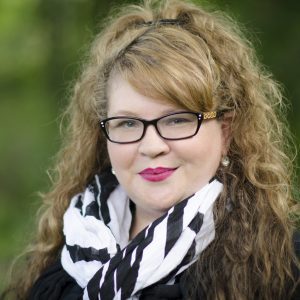 Sarah Lundgren has a passion for all things sparkly, loves God with her whole heart, and is known to love Starbucks chai lattes a whole lot, too. Sarah is currently snuggled in the heart of Grand Rapids, Michigan with her sweet hubby, J. Her full-time job is making pretty things all day long for her Etsy business, so sarah designs, but she also loves writing devotions at The Glorious Table.