Springtime Flower Painting Tutorial
By Contributor Emma Heikkinen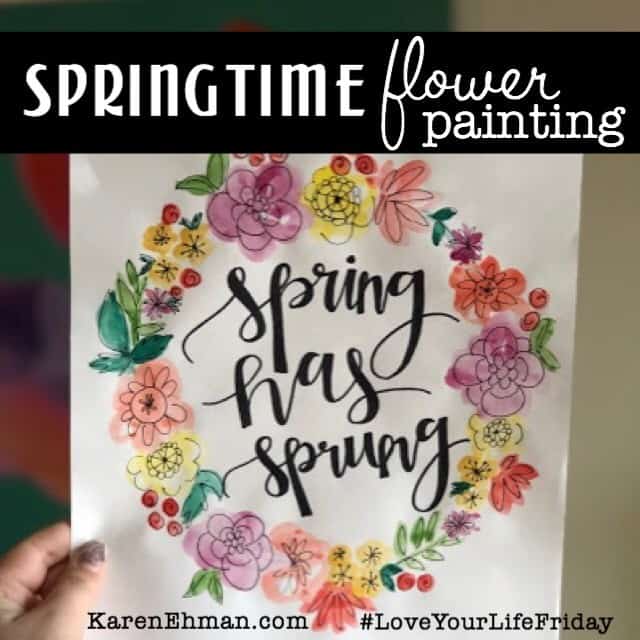 Spring is right around the corner! I love when the weather starts to warm up and flowers start slowly peeking up out of the ground, and it always makes me want to add some extra color and vibrance to my home.
One of my favorite things to do is to write little sayings and paint bright flowers to hang up all over my apartment. I've put together a simple, step-by-step tutorial for making a fun sign you can hang on your fridge, on the wall, or give as a gift to a friend!
It's way easier to make than you might think and helped me get ready for the coming spring months.
Supplies:
Here are the supplies you'll need. I've also included the specifics that I used, but you can use whatever works best for you!
Paper (Strathmore Sketch paper, fine tooth, 9×12)
Watercolor paints or colorful markers (Michael's brand basic watercolor set)
Paintbrushes (The Fine Touch round brushes, sizes 3 and 9)
Black Ink Pen (Pigma Micron 05)
Black Sharpie
Pencil
Bowl (or other round object to trace)
Instructions:
1) Use the bowl to lightly trace a circle on the paper using a pencil.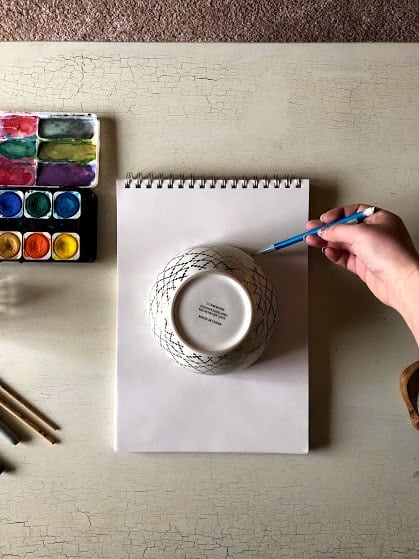 2) In pencil, write the words "Spring has sprung" (or whatever phrase you'd like!) in cursive within the circle.
3) Now, this is the part that starts to make the piece look more professional! Use your pencil to draw little "boxes" on the letters anywhere there's a downstroke. In other words, you want to thicken the lines any time you would go down while writing a letter. This is a great way to "fake" calligraphy if you don't know how to do real calligraphy.
4) Next, use the Sharpie to go over the pencil outlines. Erase the pencil marks and color in all of the downstrokes.

5) Now, paint flower-ish shaped blobs along the outline of the circle. You may want to erase the circle to the point where it's barely visible so the pencil won't show through the paint in the end. You can also use markers to draw and color in blobs if you don't want to use paint. Don't worry about these being perfect — the abstract nature of them is part of the style!

6) Paint/draw some leaves around the flowers to add fullness to the wreath. Again, no worries if these aren't perfect. Green, shapeless blobs will still look like leaves! Add any finishing flower blobs to fill in empty spots.
7) After the paint dries, use your black ink pen to draw some detail on the flowers. Add outlines of petals, circles, dots, swirls, and whatever else you'd like! Keep it simple.
8) Your masterpiece is complete! Your friends will be impressed that you made such a professional piece, and it'll brighten up any room.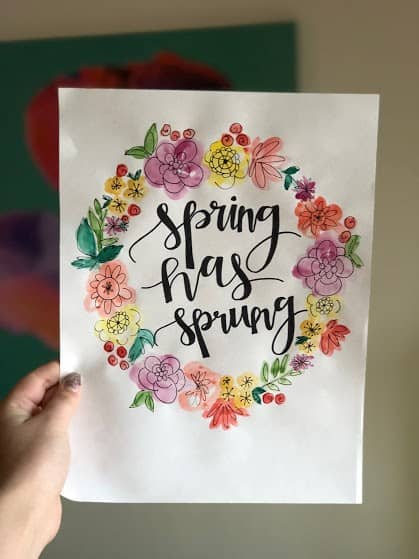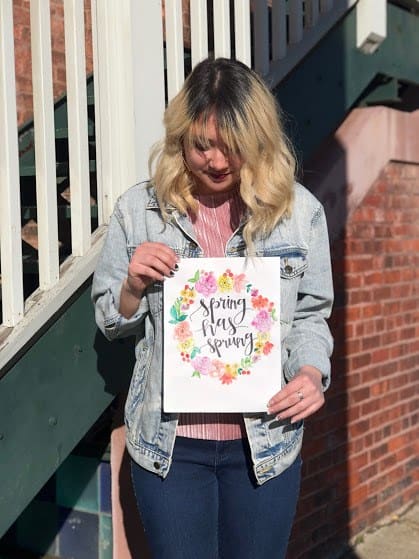 ************************
Emma Heikkinen, aka #emmatheintern, is a professional writing student at Michigan State University. Her studies have an emphasis in editing and publishing, along with a focus in art. She works as a elementary curriculum writer for Riverview Church in the Greater Lansing Area, writing the content for the hundreds of children who attend Riverview every weekend. Her work also includes graphic design, video filming and production, and teaching services for RivKids. Emma spends most of her time volunteering with middle school students, hanging out at her favorite local coffee shop, and doodling on every surface available.