What Matters Most & Giveaways
Well, grab the confetti–and the nearest Bible–and help me celebrate my first LifeWay Bible study that releases May 1!! First, a little info on the study and then……SOME BIG GIVEAWAYS!!!
This world is full of struggles, disappointments, temptations, fractured friendships, and financial hardships, yet Paul's letter to the Philippians claims we can still experience contentment, and find true joy, by prioritizing what matters most—Jesus.
This 7-session study will help you to overcome worry, develop gospel-centered tools for navigating relational conflict, and learn to pray in a way that ushers in the peace that only Jesus gives.
What Matters Most: A Study of Philippians is available for pre-order now at Proverbs 31 Ministries, LifeWay, and Amazon. (If you want a free sneak peek, grab session one as a PDF download here.)
IMPORTANT NOTE: This study comes as a book designed for group or individual use. Also, there are 7 teaching sessions available in a few forms–physical dvds, and also downloadable video or audio files available here. If you plan to facilitate a group, there is also a leader kit that includes the teaching dvds and one study guide. While the book was designed to be used with the video teachings, you may easily use the book alone as a personal study on Philippians. You would just skip over one page per session where the group discussion questions for the videos are listed.
Grab a fab bonus with purchase from Proverbs 31 Ministries! 
If you order a What Matters Most book through Proverbs 31 Ministries, and redeem your receipt there, you will receive a bonus printable PDF to thank you for your support and provide you with some life management tools including "Time with God" daily journal sheets, a weekly calendar layout page, a master to-do list, and lovely Scripture memory cards of life-changing verses from the letter of Philippians.
Now, for the Giveaways!!! GIVEAWAYS NOW CLOSED. 
CONGRATS WINNERS: Despina (#1), Janice E. (#2), Mary K (#3). Please check your email from our team and reply or email your name and U.S. mailing address to [email protected] with the subject "What Matters Most winner" no later than Friday, May 4. Prizes will be shipped in 2-4 weeks.
To celebrate the upcoming release of What Matters Most, I am offering three different giveaways!
GIVEAWAY ONE: One study book along with the audio download of the 7 teaching sessions. (Value $31.00)
GIVEAWAY TWO: One leader's kit that includes the dvd video sessions, one study book, 33 free digital study resources, and free promo resources to promote the group Bible study at your church or online. (Value $99.00)
GRAND PRIZE PACKAGE: One copy of the study, all 7 sessions as video downloads for personal use, and a Kindle Fire with Alexa! (Value $105.00)
TO ENTER: Comment below and let me know two things–Which giveaway you'd like to win (Yes, you can put all three!) and why. Is there a topic mentioned above in the study's description that piques your interest? Or is there a person with whom you'd like to do the study? Or maybe you'd like to facilitate the study at your church or for your circle of friends. Let me know!!
U.S. addresses only please. Winner will be announced here on Friday, April 27, and contacted by email.
**JOIN US FOR AN ONLINE STUDY STARTING MONDAY**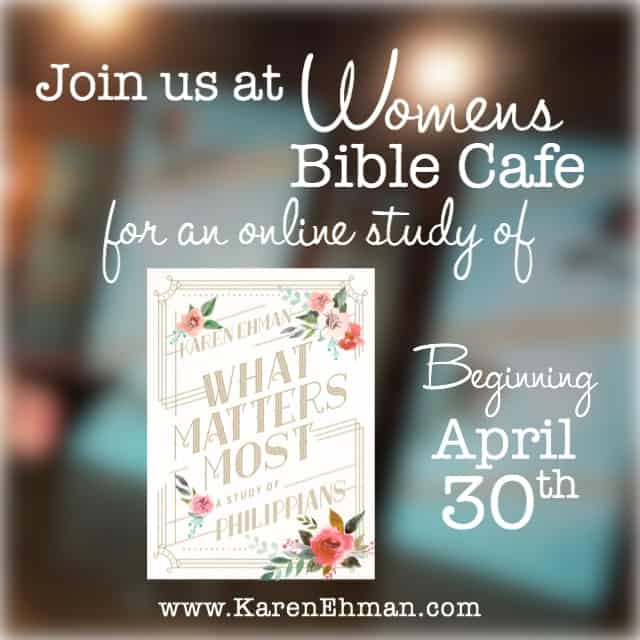 SaveSave
SaveSave
SaveSave
SaveSave
SaveSave
SaveSaveSaveSave
SaveSave
SaveSave
SaveSave
SaveSave
SaveSave
SaveSaveSaveSave
SaveSave
SaveSave
SaveSave
SaveSave
SaveSave
SaveSave
SaveSave
SaveSave
SaveSave