Heavenly Salted Caramel Sauce for #LoveYourLifeFriday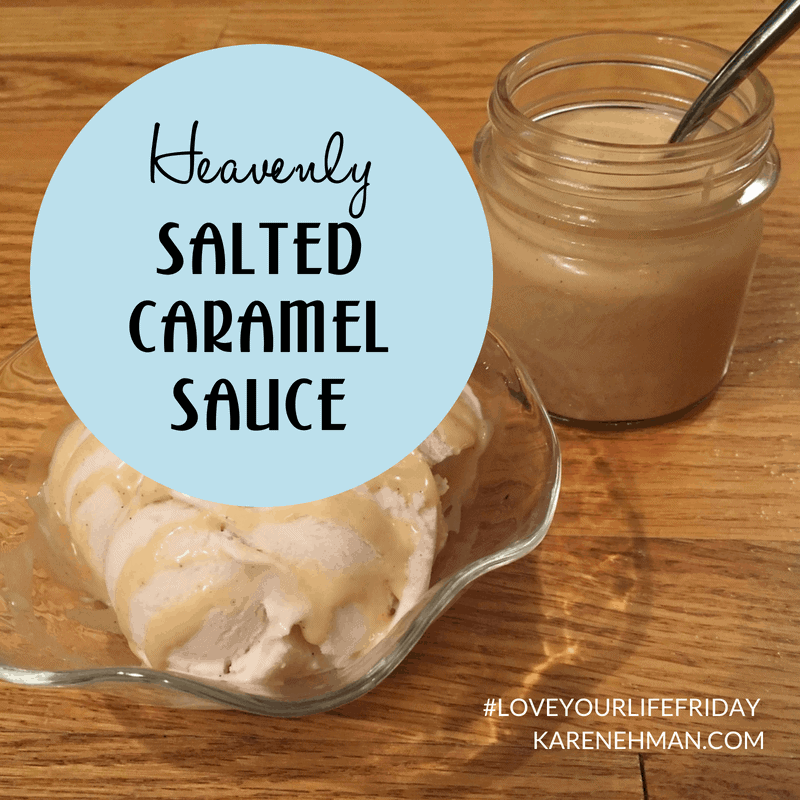 One of life's simplest pleasures is salted caramel. In my humble opinion, there is not much in this world that salted caramel cannot make better. For a season, I was obsessed with making homemade ice cream every chance I could get, and in my quest to find the perfect ice cream topping I stumbled into creating this glorious, and ridiculously delicious, recipe!
Let's get started, because the sooner you make this the sweeter your life will be! Here is all you need:
Ingredients
½ cup sugar
4 Tbsp. water
1 Tbsp. butter
1 cup heavy cream
1 tsp. vanilla
A few good pinches of sea salt
Optional thickener: ½ tsp. cornstarch or arrowroot powder
Instructions
Put the sugar and water in a saucepan over medium low heat and let it cook. Do not mix. Do not stir. Just let the sugar and water slowly bubble together. It will take about five minutes to see your first bubbles appear, but slowly your whole pan will be filled with delightful sugar bubbles!
After about eight to ten minutes of bubbling you will notice your pan get very quiet and the bubbles will slow. This is where you must pay very close attention. A light caramel color will slowly appear in the center and fan out to the edges of the pan as the color darkens. Once you see the color you desire (the color of a good caramel) pull the pan off the heat immediately. Caramel can go from perfect to a burnt hot mess in the matter of seconds.
Once you have pulled the caramelized sugar off the heat, place your butter in the pan and slowly stir. I find that using a silicon spatula works best for this process.
Next, slowly pour your heavy cream and vanilla in and mix, mix, mix. There may be a few pieces of sugar that haven't fully melted so just pop your pan over medium low heat again for a few minutes and continuously stir until all the sugar is fully melted.
Lastly, sprinkle your sea salt in and stir to fully incorporate. I never measure the salt. I purely go by taste test. If it helps, I usually do about six to eight good twists of my sea salt grinder.
Now, all you have to do is pour this little bit of heaven into a glass jar, refrigerate, and enjoy on your ice cream, in your coffee, or even just by the spoonful!
FYI…This caramel sauce is on the thinner side. It will thicken slightly once it is cooled, but if you would like a thicker caramel sauce just mix ½ teaspoon of corn starch or arrowroot powder with a few tablespoons of the heavy cream, set aside and mix in when you add the rest of the heavy cream to the pan.
Now, go and make this recipe! Your ice cream and coffee will never be the same. I hope you enjoy every sticky spoonful as much as I do, and even more importantly I hope you have a truly beautiful and blessed day.
xoxo,
Sarah
***********************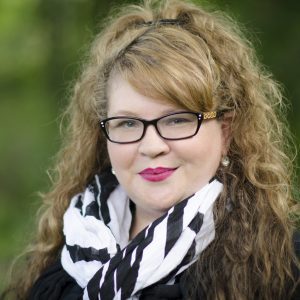 Sarah Lundgren has a passion for all things sparkly, loves God with her whole heart, and is known to love Starbucks chai lattes a whole lot, too. Sarah is currently snuggled in the heart of Grand Rapids, Michigan with her sweet hubby, J. Her full-time job is making pretty things all day long for her Etsy business, so sarah designs, but she also loves writing devotions at The Glorious Table.