Day 2 of 12 Days of Christmas Giveaways (with Valerie Woerner)
Winners announced here! Congratulations!
It's Day 2 of 12 Days of Christmas Giveaways!
If you're just joining in, be sure to catch up by starting at Day One here.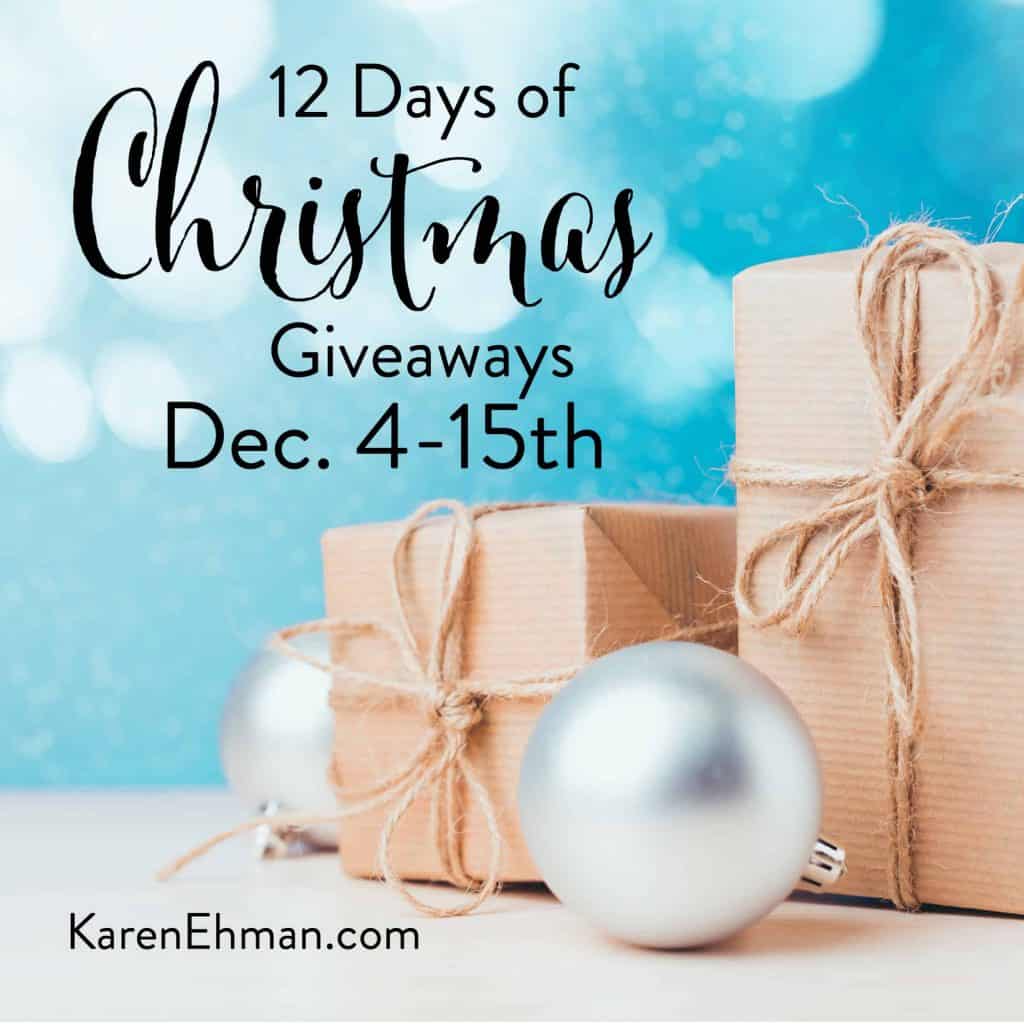 My guest today for day two is a new friend, Valerie Woerner. Here she is with her favorite part of Christmas and a great giveaway!
*********************
Slowing down, especially at the holidays, is hard for me but I'm also a huge introvert. One of my favorite things about this season is the stillness that the Christmas Eve service brings to my soul. Any last minute hustling and bustling is gone and I feel like every distraction that competes with my attention during the season suddenly stops at the door. Singing "O Holy Night" by candlelight is one of the most "present" moments of my year and where I find myself most in awe of the fact that Jesus's birth is not just a story in a book but the turning point in history. What a wonderful gift God gave to us!
Now, tell us in the comment section on this post what brings stillness to your soul during the flurry of frenzy at Christmastime.
Have a holy and hushed holiday season,
Love,
Valerie
Day 2 Giveaway
Valerie
Woerner is the owner of
Val Marie Paper
and author of
The Finishing School
and
Grumpy Mom Takes a Holiday
. Her mission is to create practical tools, including her original
prompted prayer journal
, and content that equips women to cut through the noise of everyday life and find fullness of life in the presence of the Lord. She's married to her best friend, turned business partner, turned heart-throb, Tyler, and has two girls, Vivi and Vana, that add lots of giggles and dancing to her life. Connect with Valerie on her
blog
, or follow her @valwoerner and @valmariepaper on Instagram or @valmariepaper on Facebook.
*********************
12 Days of Christmas Giveaways Rules
U.S. Addresses only please.

You can comment on all 12 days (once per person) up until midnight Pacific time, Sunday, December 16. Start with Day One here.

Share the giveaway with your friends and followers. You can use the share buttons below or repost and share on Instagram (my fave) and tag me @karenehman.

One daily winner will be chosen from each day's comments.

To enter to win the Grand Prize (below), comment on all 12 posts and share on social media. 

All winners (including Grand Prize) will be announced here on the blog on Tuesday, December 18, and contacted via email. Please allow 4-6 weeks to receive your prizes.

If you're not already subscribed, click HERE

and you'll receive an email notification each day of our series.
*********************
NOTE: affiliate links may be included. I only recommend products I know my readers will love!