Day 5 of 12 Days of Christmas Giveaways (with Denise Hughes)
Winners announced here! Congratulations!
It's Day 5 of 12 Days of Christmas Giveaways!
If you're just joining in, start at Day One by clicking here.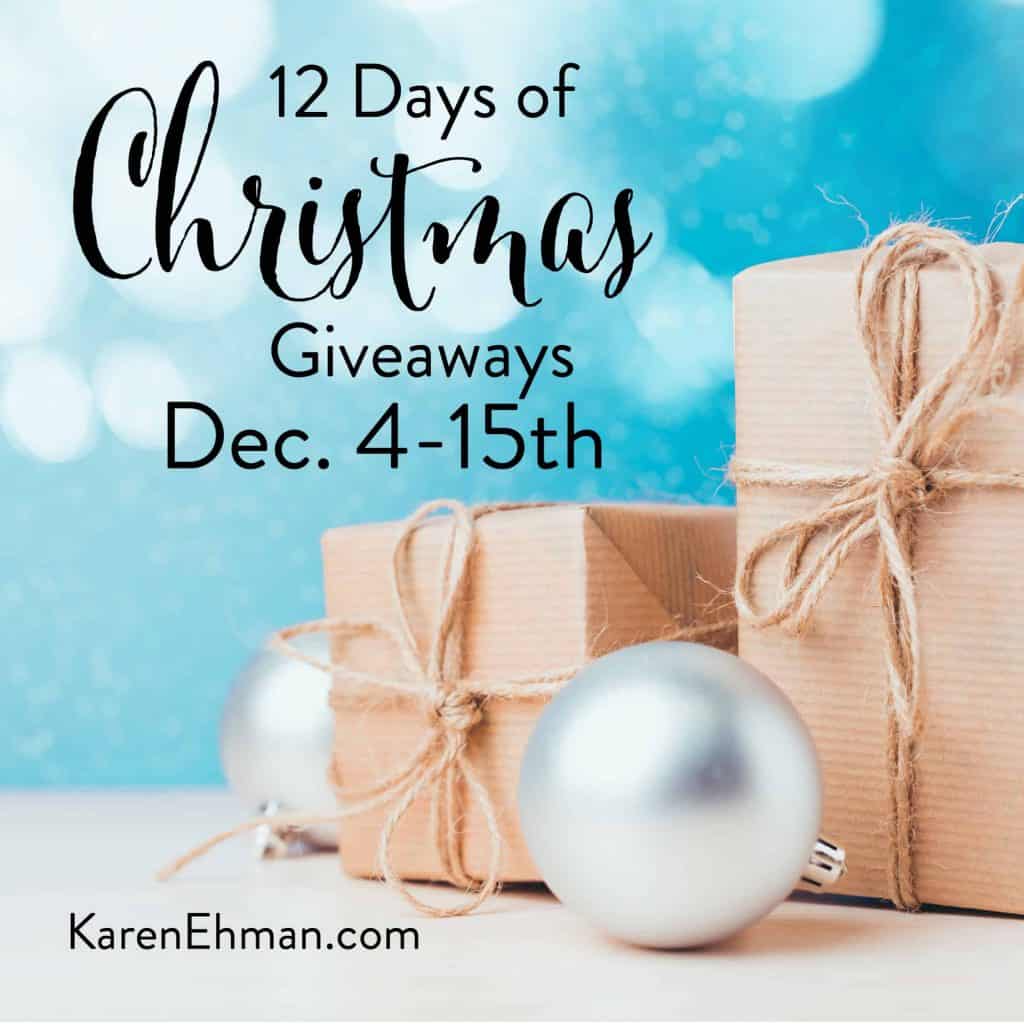 My day five guest is my fellow team member at Proverbs 31 Ministries Denise Hughes, who is an author and also one of our First Five app Bible teachers. Here she is with a scrumptious traditional Christmas recipe. Enjoy!
*********************
Long before you could find a boxed cake mix for red velvet cake, my grandma always made a red velvet cake from scratch on Christmas Day. It was her way of celebrating Jesus' birthday. We call it our Christmas Cake. (But please note, this recipe is not for the super health-conscious! It includes red food dye! You can always purchase natural food dye online or simply leave the dye out and still enjoy the delicious taste!)
RECIPE FOR CHRISTMAS CAKE (Red Velvet Cake)
Mixture #1
Crisco               ½ cup
Sugar                1 ½ cups
Eggs                  2
Mixture #2
Flour                2 ¼ cups
Baking Soda      1 tsp
Salt                  1 tsp
Mixture #3
Cocoa               2 tsp
Red Food Dye   2 oz.
Mixture #4
Buttermilk       1 cup
Vinegar            1 tsp
Vanilla              1 tsp
Using a mixer, alternately combine the four mixtures in a large bowl. Pour the batter into two 9" round baking pans. (Lightly grease and flour the pans first.) Bake at 350 degrees for 30 minutes. Cool and turn out onto cooling racks. Many people serve red velvet cake with cream cheese frosting. You can see one of Karen's favorite homemade recipes to use by clicking here but store bought will also do in a pinch.
What is a traditional Christmas food you or your family enjoys? Please share! Bonus points if you share the recipe. (Not really. We'd just love to see it so we can try it out!)
Enjoy,
Denise
Day 5 Giveaway
Denise is giving away a $25 gift card to LifeWay and a copy of her book, Deeper Waters: Immersed in the Life-Changing Truth of God's Word.
*********************
Denise J. Hughes is the author of Deeper Waters: Immersed in the Life-Changing Truth of God's Word and the General Editor for the CSB (in)courage Devotional Bible. She enjoys writing for the First 5 app by Proverbs 31 Ministries, and she is currently pursuing an M.Div. at Gateway Seminary. You can connect with her at denisejhughes.com and on Instagram: @DeniseJHughes.
*********************
12 Days of Christmas Giveaways Rules
U.S. Addresses only please.

You can comment on all 12 days (once per person) up until midnight Pacific time, Sunday, December 16. Start with Day One here.

Share the giveaway with your friends and followers. You can use the share buttons below or repost and share on Instagram (my fave) and tag me @karenehman.

One daily winner will be chosen from each day's comments.

To enter to win the Grand Prize (below), comment on all 12 posts and share on social media. 

All winners (including Grand Prize) will be announced here on the blog on Tuesday, December 18, and contacted via email. Please allow 4-6 weeks to receive your prizes.

If you're not already subscribed, click HERE

and you'll receive an email notification each day of our series.
*********************
NOTE: affiliate links may be included. I only recommend products I know my readers will love!