Day 6 of 12 Days of Christmas Giveaways (with Katy McCown)
Winners announced here! Congratulations!
It's Day 6 of 12 Days of Christmas Giveaways!
If you're just joining in, catch up with us by starting at Day One here.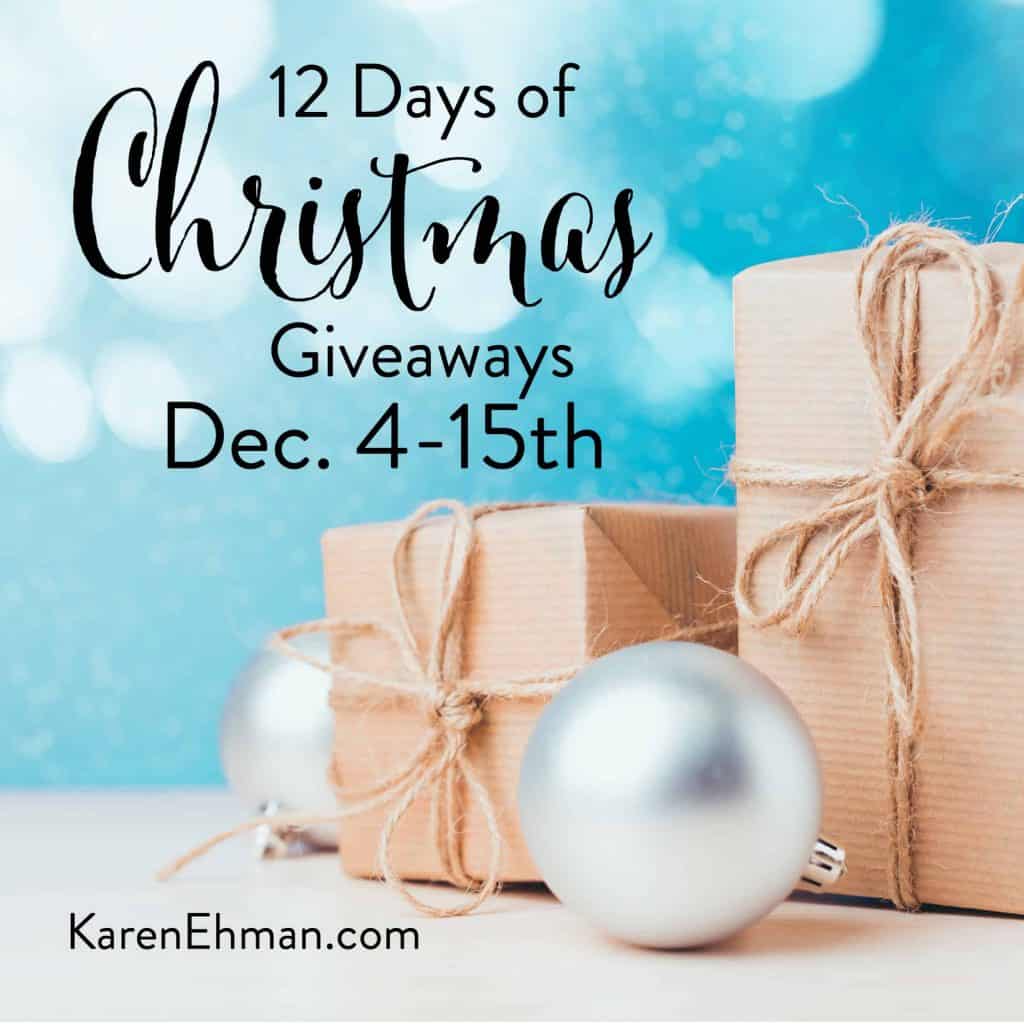 My guest for today is my friend and Proverbs 31 teammate Katy McCown, wife to NFL quarterback, Luke McCown.
My family and I have moved a lot over the years so finding traditions hasn't come easy. But several years ago we started getting live Christmas trees, and it's become one tradition we look forward to every year. The last few years we've actually gone to a Christmas tree farm and cut down our own tree. It involves a sled for the tree and a saw (with 6 kids we have to be very strategic about who holds the saw). There's also a petting zoo at the farm and for the last 2 years some of my children have tried to convince me we need a baby pig. I've remained a very solid "no" on the matter. We've dodged ant beds and stepped in mud puddles, but even with all of the chaos it's been a fun family tradition that I hope we can do for many years to come!
********************
Day 6 Giveaway
Katy is giving away a She Laughs t-shirt (Proverbs 31:25) along with a bracelet from Fashion and Compassion.
*********************
Katy McCown is a writer for Proverbs 31 Ministries, speaker, and President of She Laughs Ministries. Katy left her job as a television news reporter to join her husband Luke on their adventure in the National Football League. 14 years, 6 kids and 6 teams later, it's safe to say the road has been anything but predictable. Through the ups and downs of life, Katy has found God's Word to be her constant stream of security and strength, and she has a passion for teaching others these truths. The everyday Katy loves a strong cup of coffee – or two – and her car is never clean. Never ever. You can connect with Katy on her blog at katymccown.com or find her on Instagram here.
*********************
12 Days of Christmas Giveaways Rules
U.S. Addresses only please.

You can comment on all 12 days (once per person) up until midnight Pacific time, Sunday, December 16. Start with Day One here.

Share the giveaway with your friends and followers. You can use the share buttons below or repost and share on Instagram (my fave) and tag me @karenehman.

One daily winner will be chosen from each day's comments.

To enter to win the Grand Prize (below), comment on all 12 posts and share on social media. 

All winners (including Grand Prize) will be announced here on the blog on Tuesday, December 18, and contacted via email. Please allow 4-6 weeks to receive your prizes.

If you're not already subscribed, click HERE

and you'll receive an email notification each day of our series.
*********************
NOTE: affiliate links may be included. I only recommend products I know my readers will love!