Day 7 of 12 Days of Christmas Giveaways (with Titania Paige)
Winners announced here! Congratulations!
It's Day 7 of 12 Days of Christmas Giveaways!
If you're just joining in, start at Day One here.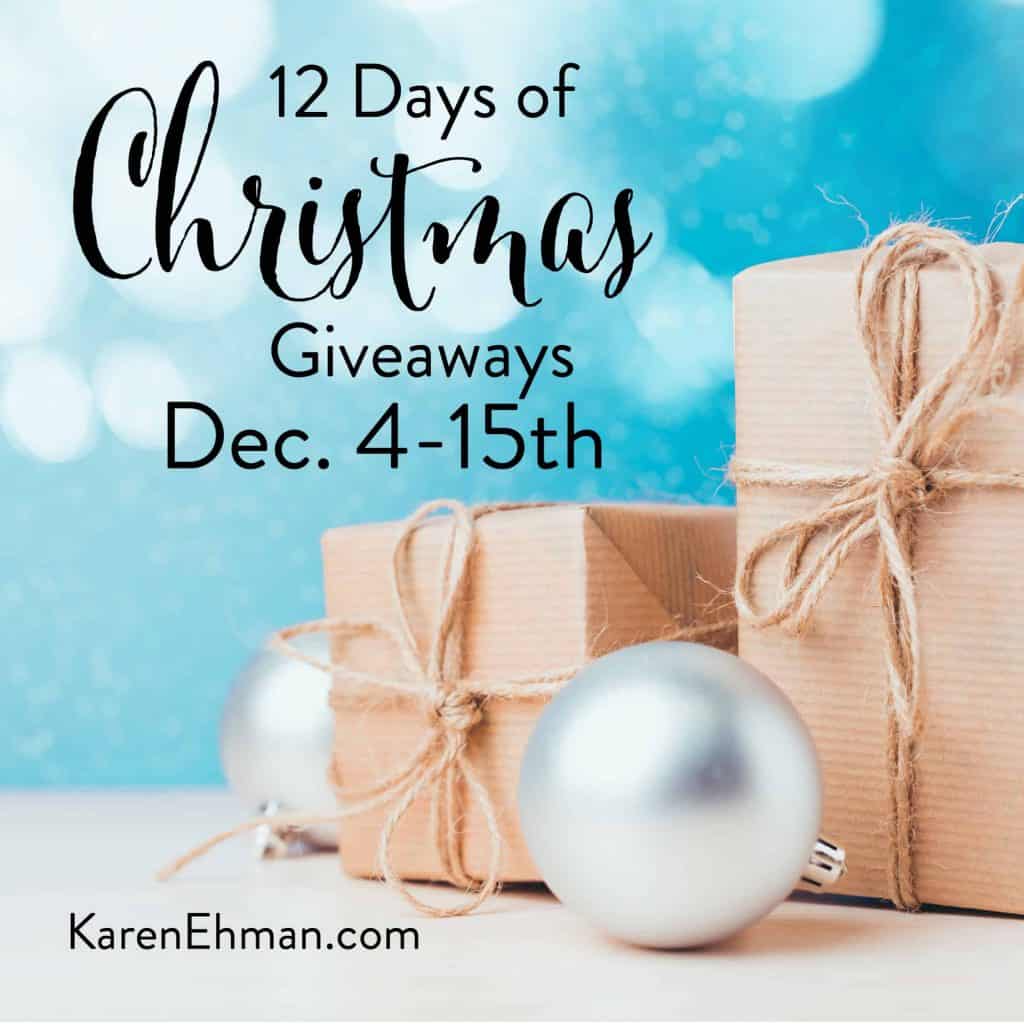 My guest today is my fellow First 5  app Bible teacher, and brand new mama, Titania (Nia) Paige. I mean she is a brand new mama, as in less than four weeks! One moment she and I were talking while she was in the waiting room at her doctors and the next thing I knew, she was headed to the hospital to give birth to a sweet baby girl. I'm grateful she found time to give us some Christmas thoughts and a fantastic giveaway. Here's my friend Nia…
*********************
Christmas and giving go hand-and-hand don't they? This spirit of generosity is inspired by Christ, who gifted us with His presence and His salvation through His sacrifice on the cross. Traditionally, Christmas gifts are exchanged on December 25th, but this year I got an early Christmas gift: my precious first-born daughter, Gabrielle.
Looking ahead to when my husband and I teach Gabrielle about the significance of Christmas, our hope is Christ will be at the center of this cherished celebration. One practical way we plan to resist the commercial and materialistic appeal of Christmas is by having a consistent family devotional time that includes scripture reading, prayer, and meditation on God's word. Though it's easy to become distracted by the hustle-and-bustle of the holidays, I can't wait to teach Gabby how to focus on the true meaning of Christmas through reading God's word.
Leave us a comment telling us how scripture, or the nativity story, is a part of your celebration of Christmas.
Day 7 Giveaway
Nia is giving away a copy of her My Devotional Journal: A 60-Day Guide to Scripture Reading, Meditation, & Prayer, along with a Keep the Faith T-shirt.
*********************
Titania Paige (Nia) is the founder of
LifeBeforeEternity.com
, where she spurs the modern woman onto enduring faith as she awaits her eternal crown. (James 1:12) On her personal site, TitaniaPaige.com, she helps women embrace passion and purity, so they can live out their God-given purpose. Join her Tuesdays for the latest episode of "The Purpose in Purity Podcast." Right after her relationship with Christ, Titania prioritizes and cherishes her best friend and husband, Gerald, and newborn daughter, Gabrielle. When she isn't writing or vlogging, she's convincing her husband to take her out for Thai food, studying Japanese, and learning Korean pop dances.
*********************
12 Days of Christmas Giveaways Rules
U.S. Addresses only please.

You can comment on all 12 days (once per person) up until midnight Pacific time, Sunday, December 16. Start with Day One here.

Share the giveaway with your friends and followers. You can use the share buttons below or repost and share on Instagram (my fave) and tag me @karenehman.

One daily winner will be chosen from each day's comments.

To enter to win the Grand Prize (below), comment on all 12 posts and share on social media. 

All winners (including Grand Prize) will be announced here on the blog on Tuesday, December 18, and contacted via email. Please allow 4-6 weeks to receive your prizes.

If you're not already subscribed, click HERE

and you'll receive an email notification each day of our series.
*********************
NOTE: affiliate links may be included. I only recommend products I know my readers will love!