Day 9 of 12 Days of Christmas Giveaways (with Sharon Glasgow)
Winners announced here! Congratulations!
It's Day 9 of 12 Days of Christmas Giveaways!
If you're just joining in, start at Day One here.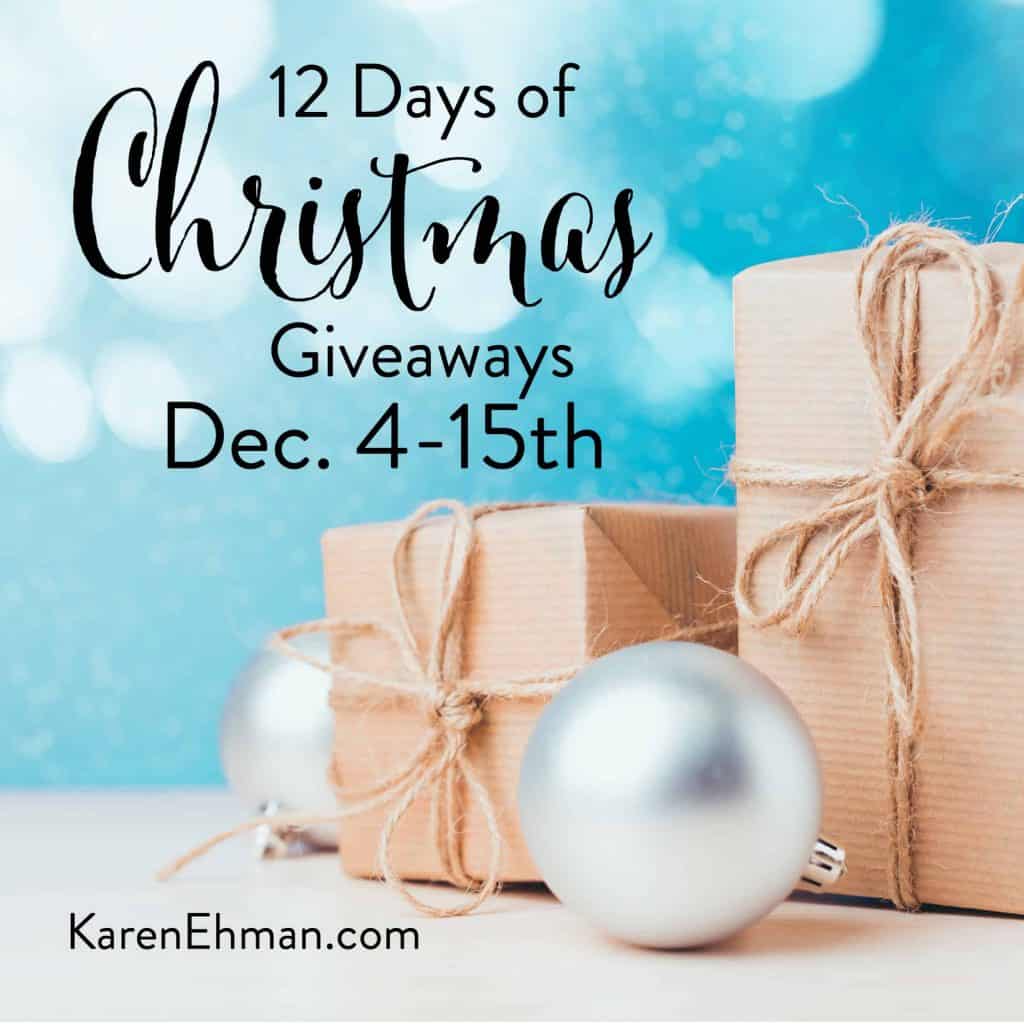 My guest for day none is my friend and fellow Proverbs 31 Ministries speaker Sharon Glasgow. Sharon and I have been close friends for over a decade. When she isn't busy teaching the Bible, spending time with her husband, one of her five daughters, or many grandkids, you just might find her milking a goat or putting on a wedding in her barn. She is a wealth of ideas for making a house a home. Today she is sharing a simply beautiful idea with us. Here's Sharon…
*********************
I love a tree filled with homemade Christmas ornaments. It's nostalgic, warm, personal and brings back memories of the good ole days years later. Making them is a great  family tradition. It's inexpensive and so easy to do.
Dried Fruit Christmas Ornaments
Ingredients needed: fruit, craft varnish, thread
You should start small and work your way up. Just try one grapefruit, orange and apple to begin with and see how you like it.
Directions:
I sliced the fruit thin and threw away the ends. Only the center pieces of the apples and pears turn out perfect looking. Some people blanch the fruit before dehydrating it–I tried it, but didn't notice it being any better than the ones I didn't blanch. I put all sliced fruit on cookie sheets and then into the oven on 175 degrees. I put parchment paper on a few of the cookie sheets but didn't notice any difference in outcome.
Flip the fruit once while they are in oven. It will take about 7 hours for them to dehydrate properly in the oven.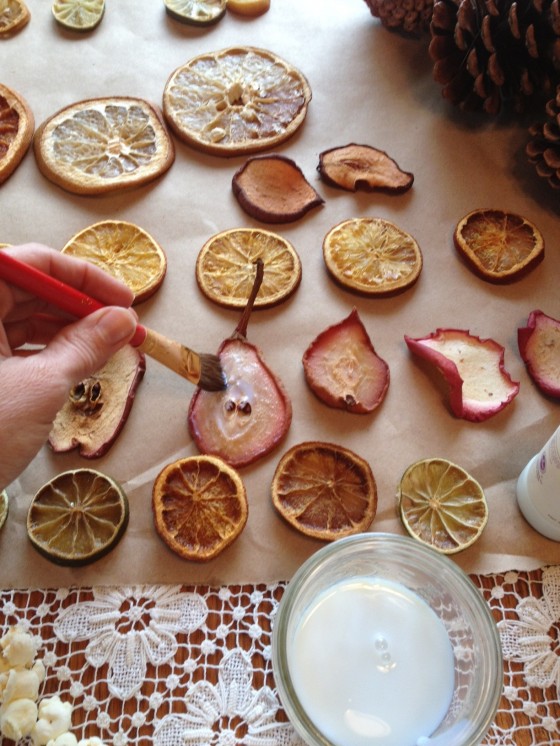 Use clear craft varnish or decoupage to lightly cover the dried fruit. After dry, flip over and do the other side.
Let dry. Poke holes through for the string.
If you have a light behind the fruit ornaments at night, they are beautiful like stained glass.
For more ornament ideas (like the snowmen pictured here), check out my post from Karen's 2013 Christmas series here.
Now, have you ever tried your hand at making homemade ornaments? Or, is there a special homemade ornament that you treasure? Tell us about it in the comments section to be entered to win my giveaway.
Merry Christmas,
Sharon
Day 9 Giveaway
Sharon is giving away a $40 Visa gift card to spend on supplies to make your own treasured ornaments.
*********************
Sharon Glasgow
 is a international speaker with 
Proverbs 31 Ministries
.  She lives on
 The Glasgow Farm
 in Fredericksburg, VA. She and her husband Dale have 5 daughters and 12 grandchildren! If she's not traveling speaking she's milking goats, hosting weddings in their barn, or creating beautiful memories for their family. You can follow her on 
Facebook
 or 
Instagram
!
*********************
12 Days of Christmas Giveaways Rules
U.S. Addresses only please.

You can comment on all 12 days (once per person) up until midnight Pacific time, Sunday, December 16. Start with Day One here.

Share the giveaway with your friends and followers. You can use the share buttons below or repost and share on Instagram (my fave) and tag me @karenehman.

One daily winner will be chosen from each day's comments.

To enter to win the Grand Prize (below), comment on all 12 posts and share on social media. 

All winners (including Grand Prize) will be announced here on the blog on Tuesday, December 18, and contacted via email. Please allow 4-6 weeks to receive your prizes.

If you're not already subscribed, click HERE

and you'll receive an email notification each day of our series.
*********************
NOTE: affiliate links may be included. I only recommend products I know my readers will love!