15 Fabulous Online Christmas Gifts
Need a gift idea for a friend or female family member that is both clever and practical? Check out these 15 fabulous gifts that are on my go-to list this year. Give one or group a few together like the French press, bag of coffee, and the colorful travel mug or the comfy throw blanket, erasable pens, and notetaking Bible. Happy gifting!
Have a friend who loves to take pics with her phone or do live videos on social media? This clip-on light ring will make her look fantastic.
1. Clip-on Selfie Ring Light for Phone
We girls love a fresh-smelling perfume but finding one that isn't laden with chemicals can be hard. Check out this natural fragrance roll-on from Pacifica in the divine scent of juicy blood orange.
2. Natural Roll-On Perfume (In a heavenly citrus scent!)
I have this magnetic stack of measuring spoons and use them all the time. They take up very little drawer space and, since they stack together, spoons don't turn up missing.
3. Magnetic Stacking Measuring Spoon Set
This is a set of measuring cups in a retro, mid-century color scheme. Your friends who are amateur chefs will love them!
4. Measuring Cups in Fun Mid-century Colors
So cute! Give this pie pan, with convenient travel cover, to a baker friend along with a handwritten signature recipe for your favorite homemade pie.
5. Deep Dish Pie Pan with Cover
If you have never tried brewing coffee in a French press you are missing out on a smooth cup of java! This French press is economical and, unlike glass models, keeps the coffee warm.
6. Keep Warm French Press Coffee Maker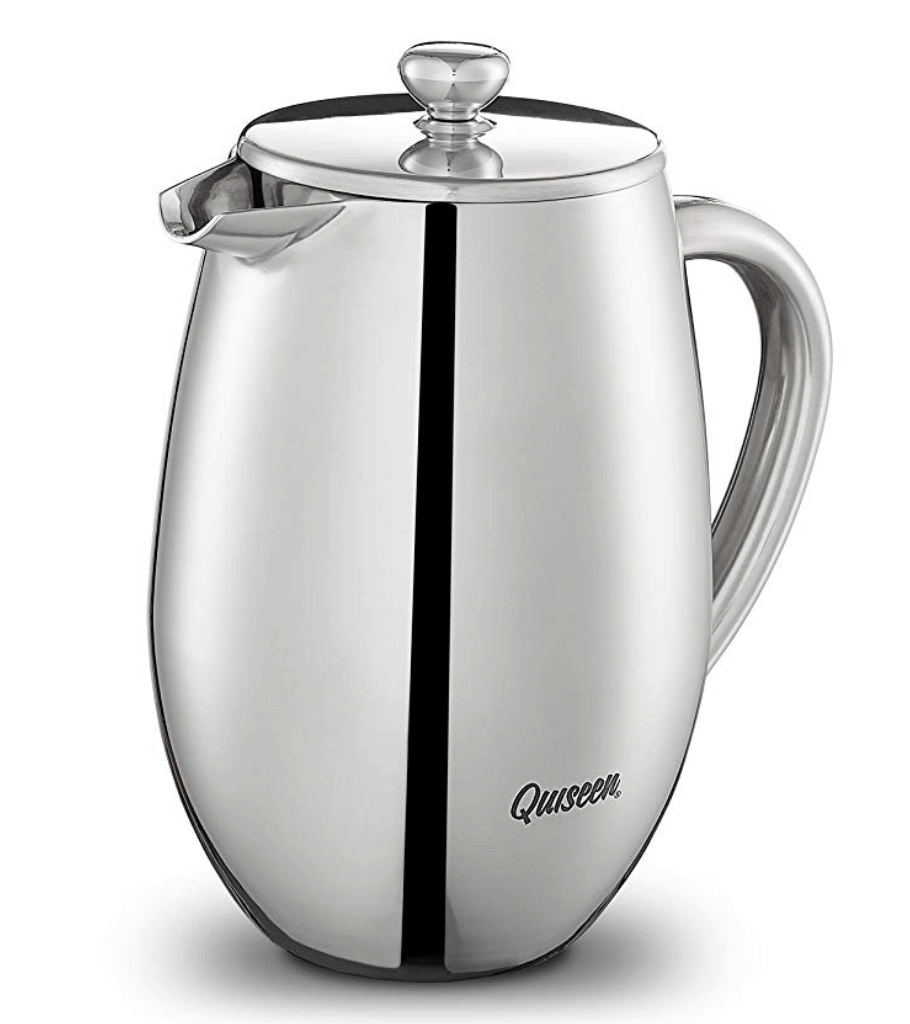 This Southern inspired coffee is delicious! Tastes like pecan pie in a mug.
7. Cameron's Coffee (Toasted Southern pecan)
A handy travel mug that comes in a rainbow of colors. Pick your loved one's favorite.
8. Travel Mug (in a gazillion colors!)
Comfy, soft, and just made for wintertime snuggling, this blanket throw is heavenly.
Ok. This is one of my favorites this year. Choose one of these great smelling candles with a message you select. Choose from "You Glow Girl!" or "Queen of Everything" or "Girl Boss" or "Get It Girl" and more!
10. Soy Candle with encouraging message
This hardcover CSB version Bible is not only lovely, it has wide margins for note-taking or personal artwork.
I use these erasable pens all the time. I've tried other brands before but these work incredibly well and come in this pack with several colors.
This journal sports a clever pen holder and comes in multiple colors. My favorites are aqua blue and pink.
If someone you know has faced loss and wonder if God really loves them or is involved in the details of their life, then this in-depth study by my friend Courtney Joseph makes an encouraging gift. Ruth's courage in the face of adversity will inspire them to trust God with the future as they see an imperfect family be used mightily by God! All of the free bonus videos and resources for this study are over at www.WomenLivingWell.org.
14. Ruth: God's Amazing Love for You Bible Study by Courtney Joseph
We pass down to our kids our last name, our love, and maybe our sense of humor. But have we passed down the most important thing: our faith? This devotional by my friends Patrick and Ruth Schwenk from TheBetterLifeMinistry.com will help parents pass on their faith with 100 devotions to do at your own pace as a family.
15. Faith Forward Family Devotional from Pat and Ruth Schwenk