Day 11 of 12 Days of Christmas Giveaways (with Nicki Koziarz)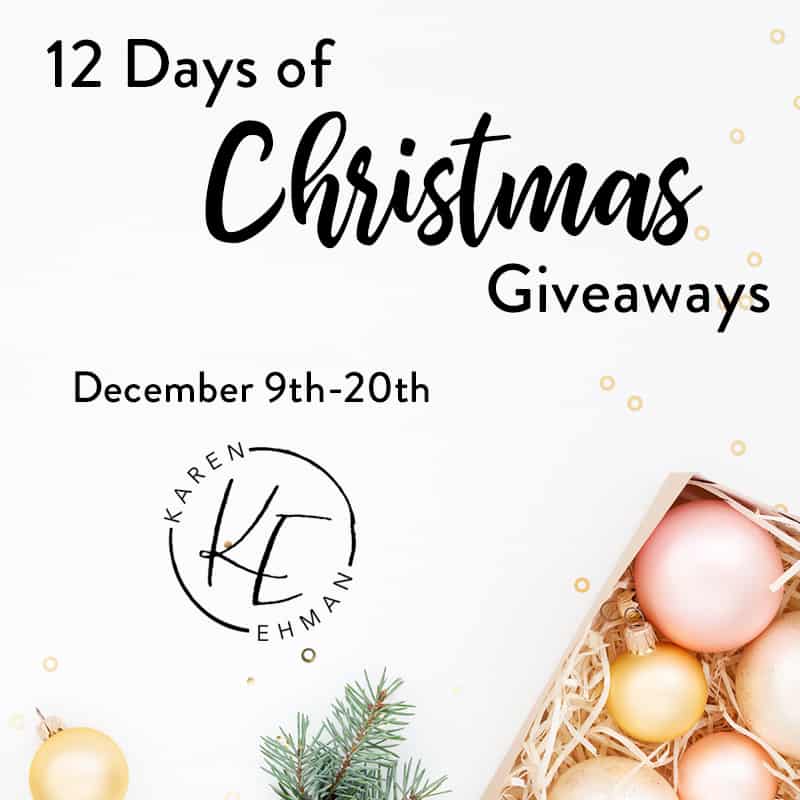 We are starting to wind down in our 12th annual 12 Days of Christmas Giveaways. It is now day eleven. If you're just joining in, be sure to start at Day 1 here.
The giveaway guest we are hanging out with today is my friend and ministry partner, Nicki Koziarz. She is an author and speaker who resides with her family on a fixer upper farm in North Carolina. She is also one of my most encouraging and praying friends. We keep up with each other on the Voxer App and she helps me to keep going in ministry at those times I want to quit.
But before we peek at Nicki's prize, here is a recipe for simple cinnamon rolls to bake for Jesus' birthday! Stick a candle in one and sing happy birthday to Jesus before enjoying the rolls while opening gifts on Christmas morning. (And stay tuned for another breakfast idea to go with it tomorrow!)
Day 11: Simple Cinnamon Rolls
Ingredients:
2 1/2 t. yeast (one package)
1/4 c. warm water (110–115 degrees)
1 c. whole milk
1/2 c. butter (or butter-flavored shortening)
1/3 c. sugar
1 t. salt
1 large egg, beaten
4 c. (or more) bread flour
5 T. melted butter
1/3 c. brown sugar
2 t. ground cinnamon
Icing:
2 c. powdered sugar
2 T. butter, room temperature
¾ t. vanilla or orange extract
milk or cream, as needed
In a small bowl, dissolve yeast in warm water. In a large saucepan, heat milk over high heat until it just begins to boil. Remove from heat. Add butter (or shortening) sugar, and salt. Let cool until still slightly warm. Add yeast mixture and egg, and mix well. Add four cups or more bread flour, mixing well, until you have a soft but firm dough. Turn out onto a well-floured counter. Knead for 5 minutes. Place in a well-oiled bowl, cover with a towel, and let rise until doubled, about 1 1/2 hours.
Turn onto a lightly floured surface. Roll into a rectangle about 10 x 14 inches. Brush with melted butter. Sprinkle on mixed brown sugar and cinnamon. Roll up, beginning with the short side, and place seam down on the counter. Cut into nine rolls. Place them in a greased 8-inch round pan with one in the center and the other eight spaced evenly around. Cover loosely with plastic wrap that has been sprayed with cooking spray to keep from sticking. Let rise 45 minutes to 1 hour.
Bake at 350 degrees for 18–23 minutes, or slightly longer, being careful to watch so they don't get too browned. Do NOT overbake. Cool. Blend icing ingredients together until smooth and spread over rolls. When frosting is set, wrap rolls in foil. Happy Birthday Jesus!
Day 11 Giveaway
Nicki is giving away a journal, a She Reads Truth Bible, and her two Bible Studies: A Woman Who Doesn't Quit: 5 Habits from the Book of Ruth and Rachel & Leah: What Two Sisters Teach Us about Combating Comparison.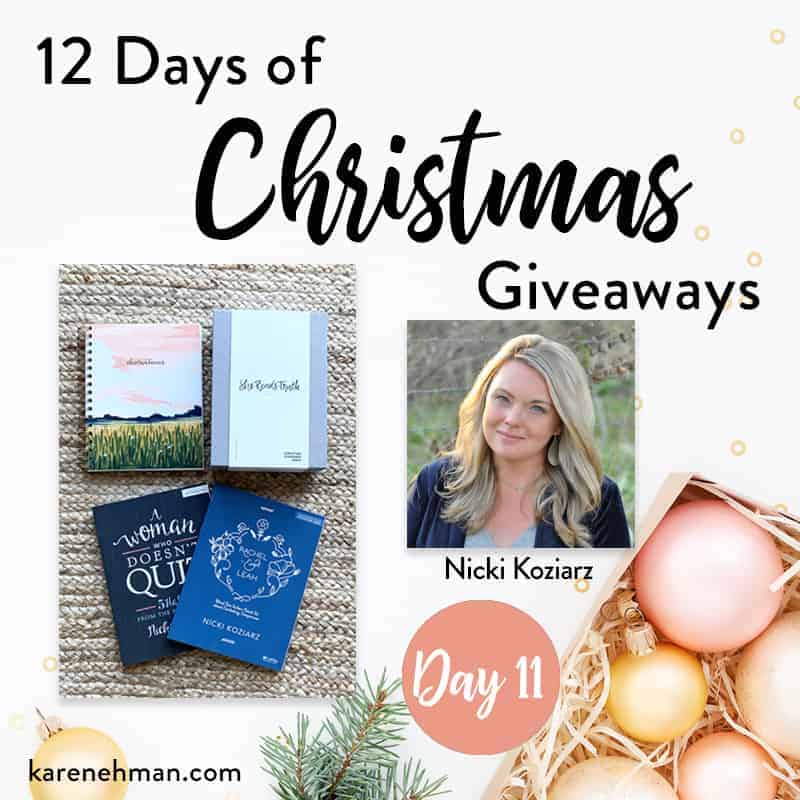 Giveaway rules are listed below. Enjoy!
*********************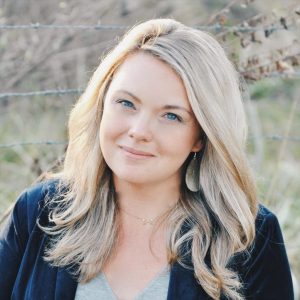 Nicki Koziarz is a wife, mom, two-time best selling author and speaker. She and her husband own a farm they affectionately call, "The Fixer Upper Farm". They are first generation farmers, which is just a fancy way of saying they have no idea what they are really doing. Nicki has been featured on Life Today and writes for Proverbs 31 Ministries First 5 App and Encouragement for Today devotions. Connect with Nicki here.
*********************
12 Days of Christmas Giveaways Rules
U.S. Addresses only please.
You can comment on all 12 days (once per person) up until midnight Pacific time, Sunday, December 22. Each day will be linked below for easy reference.
One daily winner will be chosen from each day's comments.
To enter to win the Grand Prize (worth over $150 and includes a $75 Amazon gift card, and two admission tickets (with meet-and-greet) to a concert with award-winning country music artist, Granger Smith, comment on, and share all 12 posts. You can use the share buttons below or repost and share on Instagram (my fave!) and tag me @karenehman.
All winners (including Grand Prize) will be announced here on the blog on Monday, December 23, and contacted via email. Please allow 4-6 weeks to receive your prizes.
If you're not already subscribed, click HERE and you'll receive an email notification each day of our series, plus my Bless Don't Stress devotional.
DAY 11 GIVEAWAY QUESTION:
What do you eat for breakfast on Christmas? Or, do you skip making breakfast and just eat candy from your stocking?
Let us know in the comments and you'll be entered in today's giveaway. Remember, if you want to enter to win the grand prize, you must comment on and share all twelve days.

Affiliate links may be included. We only recommend products we know our readers will love!
Day 1 with Candace Cameron Bure
Day 7 with Phylicia Masonheimer