BEGINNING JUNE 7th-Let's Study Together& Hang Out Once a Week!
NOTE: The doors to enrollment close at 5am on June 7th – so don't delay!
Have you heard yet? The first course in My Mentorship Courses is almost here! It is called Silencing the Noise: How to Hear the Whispers of God Through the Loudness of Life.
Every Thursday night in June – well actually 3 Thursdays and then one more Thursday in July my friends and I will be meeting on a Zoom call and all course members are invited to join us!
I want to see you FACE TO FACE!!
When we are together, we will have a conversation and Q&A surrounding each week's main topic. We are going to be talking about silencing the noise of our screens, our schedules, our circumstances, some of the people in our lives–and more!
I will be on all 4 zoom calls and the calls will include my friends Courtney Joseph of Women Living Well,  my co-author and Speaker – Ruth Schwenk of TheBetterMom.com, and the final Zoom will include life coach and personal trainer – Clare Smith – so you'll see all four of us there that night!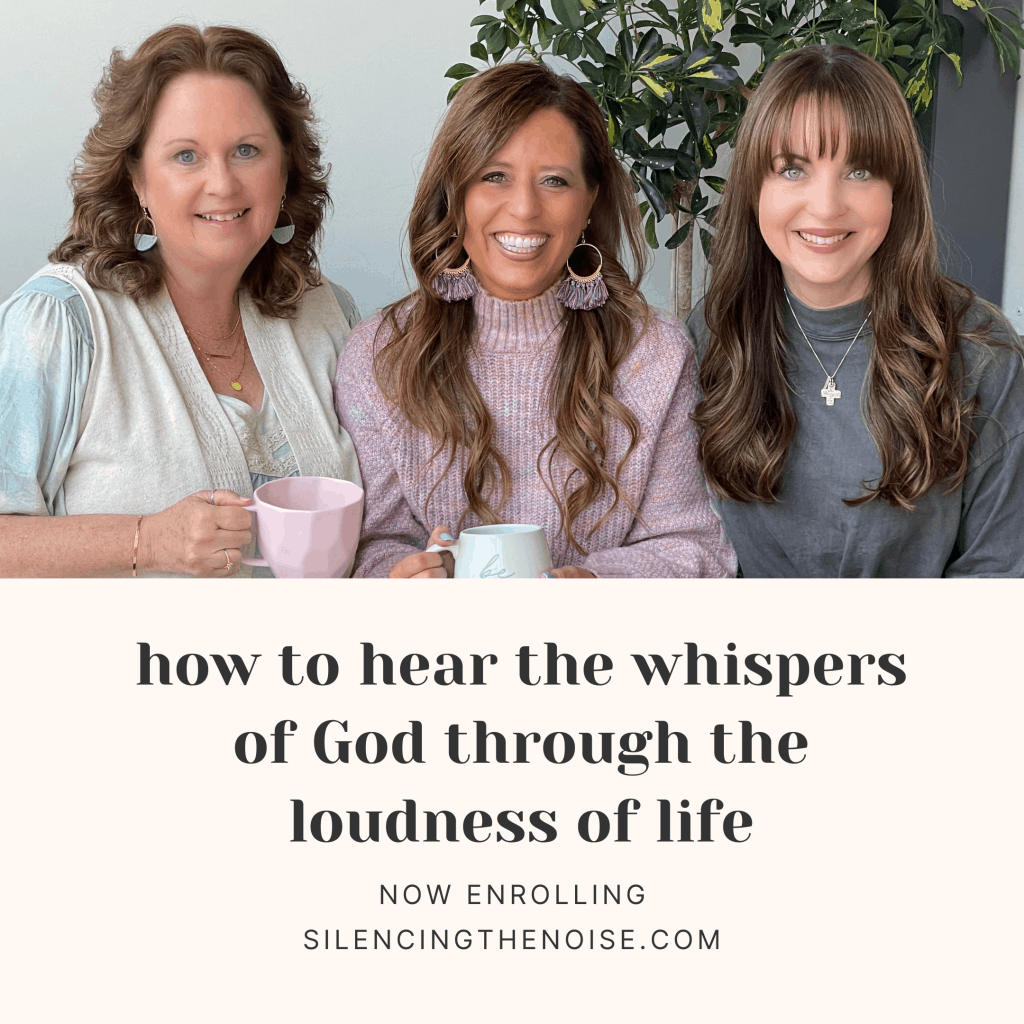 This will be so much fun – but it won't just be fun…TOGETHER I believe God is going to work in our lives and create lasting change!
To learn more about the course – including the daily emails, weekly live zooms, weekly pre-recorded teaching videos, devotionals ,and other spiritual growth resources (including a surprise gift you'll receive at the end when you finish the course) visit me over at:
We begin Monday, June 7th with our first Thursday night live call on June 10th.
**Please note**. If you miss one (or all) of the calls – no worries! They will all be recorded so you can watch them later.
The doors to enrollment close at 5am on June 7th – so don't delay!
Enroll >> HERE << today!
I hope to see you (and you can invite your friends too) on Thursday nights in June! Are you in???