How my Son Found His Wife (through my Instagram account!)
(Originally published November 19, 2018.)
Once upon a time, in the middle of The Mitten (The great state of Michigan), there was a freckle-faced boy with a chocolate-milk mustache and strawberry blond hair. He loved to tinker with tools and discover how things worked. He could often be found dismantling something, attempting to unearth its inward parts to learn what made it tick. Or, he would stare off into the distance, deep in thought. When I'd try to initiate a conversation with him, he'd often respond, "Not now, mama. I'm figuring." This little man loved to be outdoors, play any kind of sport, hunt in the woods, and pester his siblings. All activities he still enjoys to this day.
As our little one grew into an elementary-aged young man, one day the topic of marriage came up. It was the first time I heard him mention his future wife. He looked at me with his bright green eyes and very confidently declared, "When I grow up, I'm gonna find me a good little Christian girl who can gut her own deer."
Meanwhile, way down in southern Georgia, a sweet blond-haired little girl was growing up. While there were baby dolls and make believe, there was also lots of time spent hanging with her daddy…you guessed it…learning all about the great outdoors, including hunting.
Fast forward to 2018. Meet our future daughter-in-love, Miss Macey.
I have wondered over the years just how Mitchell might meet his future wife one day, if being married was in God's plan for him. Would it be a childhood friend turned sweetheart? Might he bump into her as a young adult at work or church? Would a mutual friend of theirs set them up on a date? I never dreamed they'd meet in the way that they did.
Through my Instagram account!
Yes. You read that right! One of those crazy love stories that began with a few clicks and is now leading right down the aisle!
Early in the summer of 2017, Mitchell was in the wedding of his "brother from another mother" Nathan. He had lived in Charlotte, NC with Nathan's family for his last two spring semesters of high school when he played baseball for a homeschool team. At the reception, I had Mitch and his sorta-siblings recreate a pic from his junior year prom. This is the picture.
I posted it on Instagram and tagged all four kids.
Now, little did we know that way down south in Georgia, that little girl was now a middle school counselor who had just finished doing the Proverbs 31 Ministries online Bible study of my book Listen, Love, Repeat: Others-Centered Living in a Self-Centered World  and was following me on Instagram. She saw the picture I'd posted and thought to herself, "Hmm…that Miss Karen has a rather handsome son."
Over the course of the next days and weeks, she viewed his Instagram profile and very strategically liked a bunch of his pictures. Oh, not of him. Of his Alaskan Malamute puppy Aspen! (She didn't want to appear to be too forward or stalking him, I'm sure.)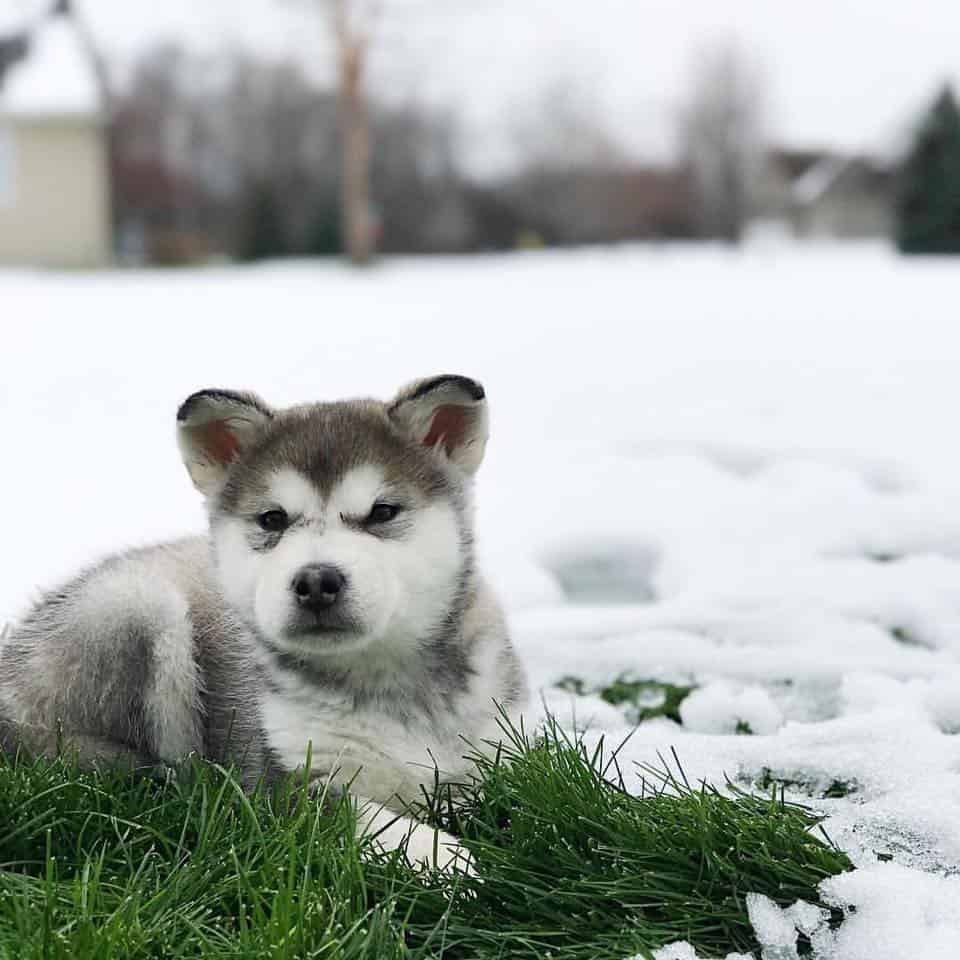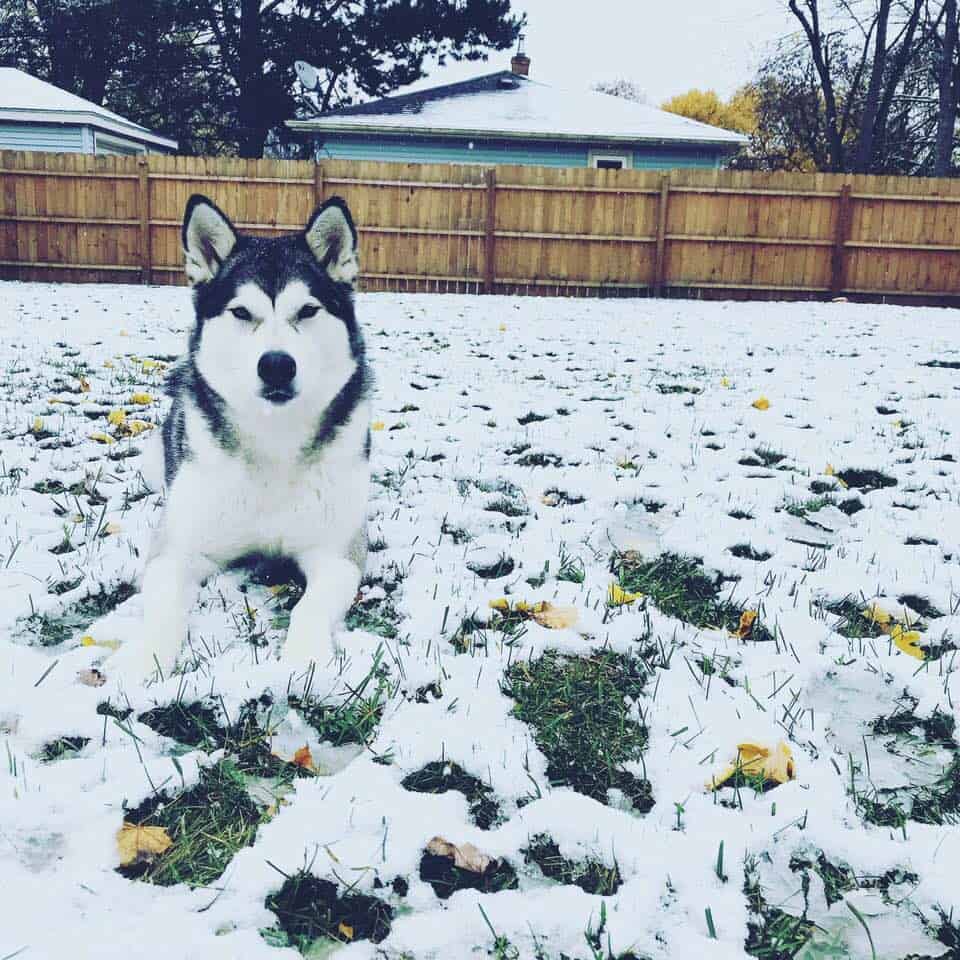 Well, likes led to comments which led to a first private message from him to her that simply said, "Hey there." And now?
We have a wedding the week of Christmas!!!
Our family drove 14 hours from Michigan to Georgia over Labor Day so he could pop the question. She thought she was in the middle of a family photo shoot, taking a picture with her dad, when Mitch snuck up behind her with the ring and it was all caught on camera.
That weekend during the service at her church, her pastor, Brother Ashley, made the announcement of their engagement and invited Macey and Mitchell to stand at the back of the church as folks left the service so they could greet them and offer hugs and congrats. It made me weep to know that many of them–especially some men who are close friends with her dad–had been specifically praying for Macey and the man she would marry someday. Later that afternoon, the church held and old-fashioned Southern peanut boil (don't worry if you haven't a clue what that is. This Mid-western mama didn't either!)
And now….we are going to have four kids instead of three!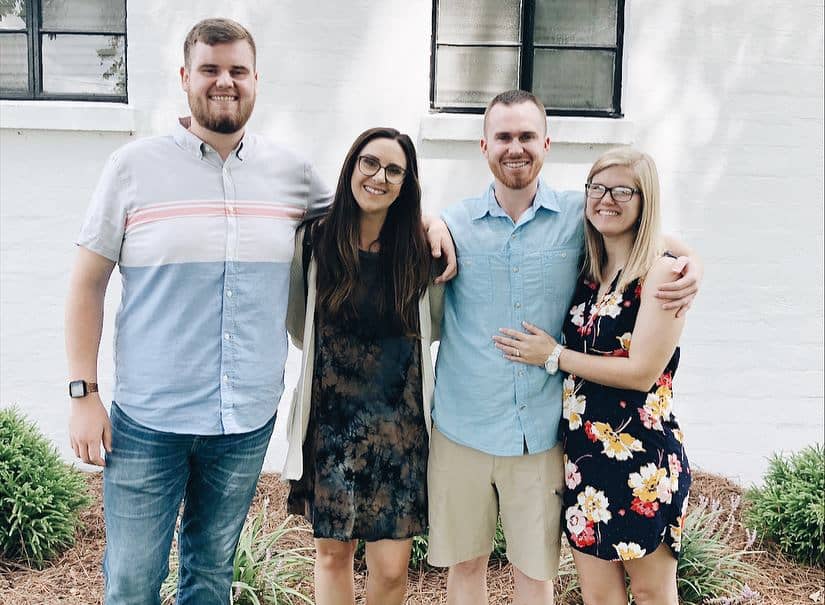 We are beyond grateful to God for this young woman who is soon to become our new daughter. Not only is she a good little Christian girl, whom I am certain can gut her own deer, but she has a heart for ministry, a love of people that is inspiring, and a personality that is a perfect fit for our son.
Today is Macey's birthday, and it would mean the world to me if you could head over to her blog (she is an aspiring writer!) and give her a congratulations comment on one of her posts. You can also read more about her and Mitch there or check out any of her great posts on spiritual growth. You can give her a birthday greeting or maybe even follow her on Instagram, where their love story began. I want to bombard her with some love on her last birthday before she becomes Mrs. Ehman.
Most of all, we would treasure your prayers for their marriage and future as they serve the Lord together. Look for loads of pictures on my Instagram, Facebook, and Twitter to come your way late in December when #MaceyAndMitchGetHitched !