Keep Showing Up Launch Team
I'm having another book baby! Announcing my newest labor of love (and some tears!), Keep Showing Up: How to Stay Crazy in Love When Your Love Drives You Crazy, will be released on February 26, 2019!
Pre-order Keep Showing Up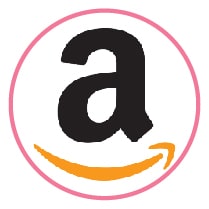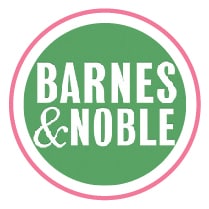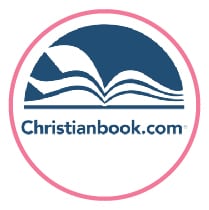 The ebook is on sale only $9.99 at the above retailers and can be read on their free app on the device of your choice!
Pre-order bonuses coming soon!
(keep a copy of your receipt in email to submit in January)
******************************
Join the Launch Team
Are you interested in being part of the book launch team for Keep Showing Up? I'd be honored if you'd help us spread the message.
We are looking for champions to read an early copy, share the message with friends on social media (we'll provide everything you need), and leave an honest online review. Space is limited so apply ASAP!
To apply, do these two things:
Pre-order Keep Showing Up (see all the retail links above)
Fill out the launch team application form by clicking here.
As a member of our team you will receive:
A free DIGITAL copy (PDF) of the book to begin reading in early January
Access to a private launch team Facebook group including:

Exclusive Facebook LIVE Weekly Chapter Chats with Karen
Giveaways and fun galore!

Also, the first 500 people to pre-order the book will receive another paperback copy of the book, signed by Karen, before the official release date (U.S. addresses only). So, it's like a Buy-One-Get-One-Free! You pre-order a copy and you get this free signed copy a little earlier than the rest of the world. (You can keep the signed copy and give the one you pre-ordered to a friend to encourage her in her marriage.)
Remember, space is limited so apply ASAP! If you are selected to join the launch team, you will be notified via email by January 4 with additional details on downloading your PDF and joining the Facebook group.
Now, here is the scoop on the content of Keep Showing Up
What is the marriage you've always wanted could be the one you already have?
It is true that opposites attract–for a while. But often as the years go by in our marriages, opposites may also begin to attack. The habits and characteristics we once found endearing about our significant other are the exact things that drive us crazy years later! Whether you and your spouse disagree about finances, parenting, or how to load the dishwasher, your differences don't need to divide you. They can actually bring you closer together–and closer to God.
There are other issues that also may surface as our marriages march on. Sometimes boredom sets in. Or we get busy raising kids, spending so much time being mom and dad that we forget to focus our energies on being Mr. and Mrs. like we used to. Or, over the years, we seem to have lost the spark and magic first felt early on in our relationship. For any of those situations, help is here!
Keep Showing Up will teach you how to…
Play to each other's strengths as you work on your own weaknesses
Understand and successfully navigate the top three reasons for conflict in marriage
Become a faithful forgiver who also forgets
Discover strategies for avoiding the social media comparison trap
Resist the dangerous tendency to mimic a friend's marriage
Unearth the magic in the midst of the mundane
Find your unique ministry as a couple while also cheering each other on in your individual passions and pursuits
Experience how a spouse who drives you crazy can help grow your faith—when you let your frustrations drive you straight to Jesus
Discover how your "incompatibility" can become the strength of your marital team in this real-life guide to both living with and loving your spouse–differences and all.
Ok. Does this message resonate with you? If so, and you want to be considered for the launch team, apply now by  clicking here.
If selected you will be notified via email by January 4 with additional details on downloading your PDF and joining the Facebook group