Motherhood Sale with $75 Worth of Downloadable Freebies!
Purchase any of the resources shown below through Proverbs 31 Ministries from now until May 31st and you are eligible to receive over $75 worth of downloadable products designed to help make you a better mom.  Simply email a copy of your purchase receipt to [email protected].
These free resources include sample chapters, e-books, Bible studies, and encouraging and practical printables on motherhood stress, prayer, and home management ideas as well as a Bible reading log. There are also several MP3 downloads of messages on mothering as well as a coupon code to get the LET. IT. GO. dvd/one participant's guide curriculum bundle 40% off.
These encouraging items are by Proverbs 31 Ministries' own Lysa TerKeurst, Renee Swope, Karen Ehman, Glynnis Whitwer, Lynn Cowell, Tracie Miles, and Wendy Blight as well as authors and speakers Dr. Henry Cloud, John Townsend, Gary Thomas, Jill Savage of Hearts at Home, Courtney Joseph of Women Living Well, Rachel Wojarnoski, Amy Bayliss, Darlene Schacht from Time Warp Wife, and Ruth Schwenk of The Better Mom.
Here's how it works:
Click on the image of any resource shown below to take you to the Proverbs 31 Ministries store. Purchase at least one of the products shown from Proverbs 31. Sorry but purchases through Amazon &  sites other than Proverbs 31 will not be eligible. (Please note that I do not make a profit on any of the books, including my own. All the profit goes straight to Proverbs 31 so we can help bring God's peace, perspective and purpose to today's busy woman)
Email a copy of your receipt from your purchase from Proverbs 31 to [email protected] (just forward your receipt or email a scanned copy)
Once we see your receipt, you will be emailed a link to the free resources.
Enjoy the freebies as you seek to become the mom God wants you to be!
That's it! Now, happy shopping! Purchase any one of these books, dvd's, cd's or our new Bible to qualify to get the free resources. DON'T FORGET you must send a copy of the receipt to [email protected] to get the free resources. They will not be sent automatically.
Click on the image to take you to the product in the Proverbs 31 store. :)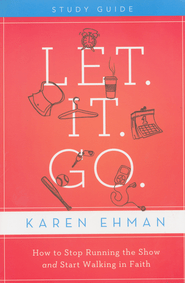 Don't forget to also check out my free 5-Day "Pause Before You Pounce Challenge". It will help you learn to control your tongue and your temper when you can't always control the look of the house or the behavior of the people in it! Click here for details.