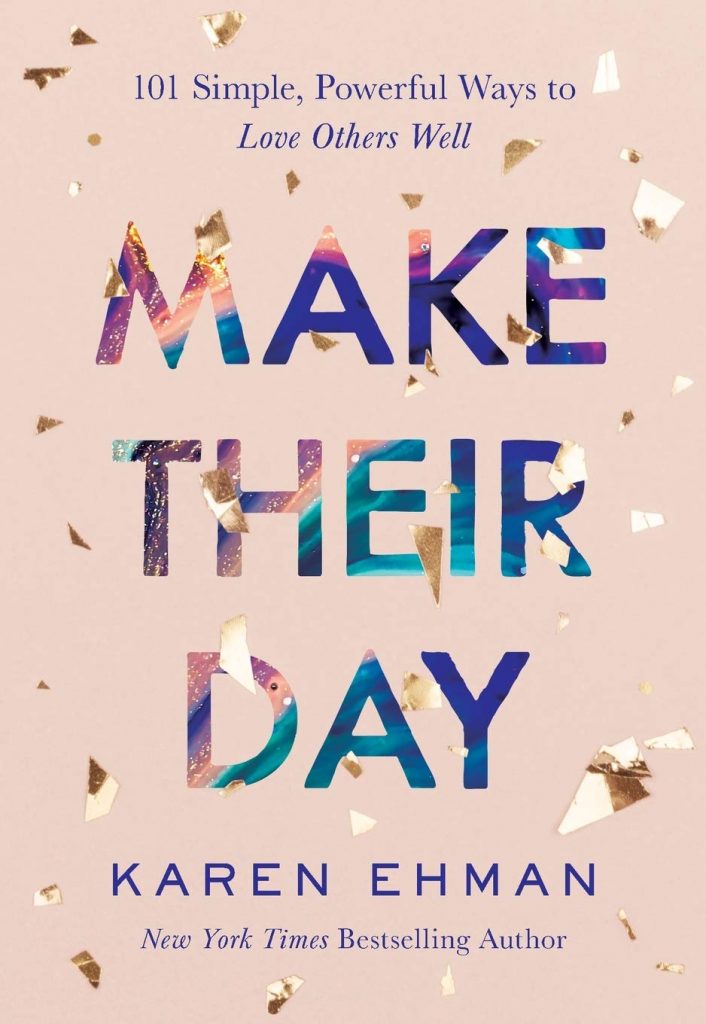 Make Their Day
Ever think, "I wish I could do something for them"? Well, discover 101 "somethings" in New York Times best-selling author Karen Ehman's practical new book Make Their Day: 101 Simple, Powerful Ways to Love Others Well. This book will equip you to:
Encourage and celebrate family, friends, neighbors, and even strangers in unique yet doable ways.
Craft an arsenal of ideas for noticing others and making them feel loved.
Make creative memories on holidays, holy days, or on just an ordinary day.
Place people as a priority in your life, displaying the gospel as you do.
This book will help you develop habits of kindness, reconnect with friends and family, and make encouraging people a priority.
Let's outshine the negativity and hatred in our world, and reach out to others with love, just as God intended.
---
Shareables
Hover over the image for a Pin It button, or right-click and "Save Image As" to share!